The Whole World Should Bail On The Olympics
Every four years, athletes from around the world gather in one place to compete against each other, while representing their home countries, in one of the oldest traditions of athleticism. For those three weeks, the world unites in sport and leaves all of the other nonsense aside. It truly is a special event, one that dates all the way back to 1896, and has given us countless moments of courage, triumph and inspiration through its games.
And this year it needs to be canceled before Brazil messes it all up for everyone and gets someone killed.
Here's a bad taste of what's going on with exactly one month before the opening ceremony in Rio…
The police say they can't protects tourists.
Police officers in Rio claim they haven't been paid in months and they won't be able to protect tourists attending the Olympics. Yesterday, members of the local police force held a sign at the Rio de Janeiro airport with a warning to visitors: "Welcome To Hell."
"Police and firefighters don't get paid," the sign read. "Whoever comes to Rio de Janeiro will not be safe."
A Brazilian soccer legend advised everyone to stay away from his country.
Rivaldo, a World Cup winner with the Brazilian National Team, encouraged tourists to avoid attending the Olympics in his home country, where he is a legend. The seventh-highest goalscorer in Brazil history wrote on his Instagram account, "Things are getting uglier here every day. I advise everyone with plans to visit Brazil for the Olympics in Rio – to stay home. You'll be putting your life at risk here. This is without even speaking about the state of public hospitals and all the Brazilian political mess. Only God can change the situation in our Brazil."
Human body parts washed up in front of the Olympic Beach Volleyball Arena.
Late last month, about five weeks away from the opening ceremony, a runner discovered human remains on Copacabana beach, where the beach volleyball games will be played.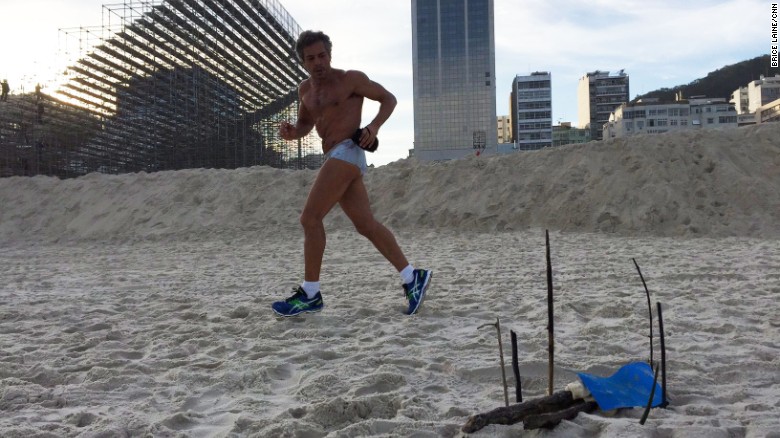 I don't know a lot about beach volleyball, but I'm pretty certain it's not supposed to be played within the vicinity of a dead body.
Brazil shot and killed its own mascot at an Olympic torch ceremony.
A jaguar escaped during an Olympic torch relay and was killed by a single gunshot to the head by a Brazilian solider, yards away from the Olympic torch, last month. The female jaguar, named Juma, lived in CIGS zoo and was participating in the ceremony.
The Olympic team mascot for Brazil is a jaguar, which Juma was portraying at the time; therefore, Brazil killed its own mascot with a pistol.
ISIS.
A confirmed ISIS executioner sent out a tweet back in November that read, "Brazil, you are our next target."
The director of the Brazilian Intellegence Agency called it a "credible threat."
Sooooo can we get some paychecks to those unpaid policemen and firefighters?
There is a new super-bacteria in the water and it is disgusting.
Olympic sailors will be at risk after Brazilian researchers discovered a new "super-bacteria" in the coastal waters along Flamengo and Botafogo beaches, where the sailing events will take place. Apparently the water is filthy from sewage problems from nearby hospitals; which, simply put, means: the water is full of human shit and other disgusting things you shouldn't come in contact with.
A German Paralympic sailor recently said during a recent visit to Rio, "It's a nice sailing area but every time you get some water in your face, it feels like there's some alien enemy entering your face."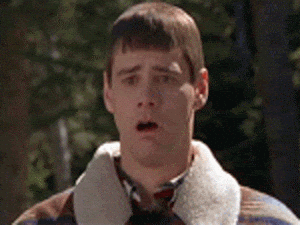 Rio bankrupted itself.
The governor of Rio de Janeiro has declared a "state of calamity" as the city prepares for South America's first shot at the Olympic Games.
Construction (and cleaning) running a little behind schedule.
Check out these photos from the Daily Mail, taken five weeks and two days before the start of the Games:
See more here. The clock is ticking!
That whole Zika virus thing.
If visitors are able to avoid the terrorists, the increasing local crime rate, the dead bodies washing up on public beaches, and the poop water, they still have to worry about the biggest threat to the Olympics: mosquitoes. The Zika virus, carried by those pesky little mosquitoes, has long been the talk of the upcoming games in Rio, and the reason why many of the world's top athletes will not attend. Brazil insists everything will be okay, but it should be a hard pass on a potential outbreak.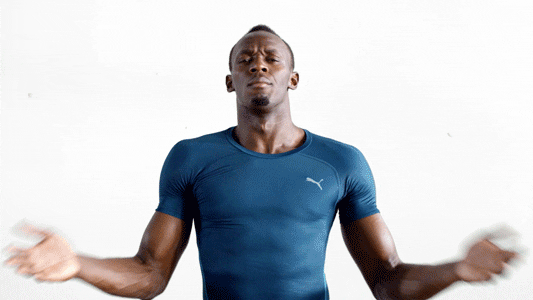 30 days away!