The USWNT's Wednesday Morning Wakeup
Mornin' everybody. Tell me you watched the U.S. Women's National Team defeat Germany last night in the semifinals of the World Cup. The Germans were ranked No. 1 in the world, but it didn't matter last night. They can take that ranking back with them to Germany on the first flight out of Canada today. Auf Wiedersehen.
But if you missed it, the U.S. dodged a bullet when Germany went wide left on a penalty kick in an 0-0 game, and then added two goals of their own for a 2-0 final to advance to the championship game. Japan and England play today in the other semifinal. The winner will meet the USWNT on Sunday at 7 p.m. for the cup.
U-S-A! U-S-A!
Governor Beshear is playing with Tiger Woods in the Greenbrier Pro-Am today.
He and Tiger were scheduled to tee off at 7 a.m. in the first group of the day at the Greenbrier Classic in West Virginia. Governor Beshear played with Phil Mickleson in 2012 and Bubba Watson in 2013.
Other amateurs this year include Shaquille O'Neal, Mike D'Antoni and the Duck Dynasty clan.
NBA free agency is underway.
Today marks the first day of free agency in the league and some of the game's biggest stars have decisions to make. Anthony Davis signed his new deal at midnight, while Brandon Knight is set to lock down a huge contract with the Suns. Then there are two key unrestricted free agents in Cleveland: LeBron James and Kevin Love. Both are expected to stick around. The biggest name on the move will likely be Portland's LaMarcus Aldridge to the Lakers, possibly with Rajon Rondo.
A.D. was celebrating last night.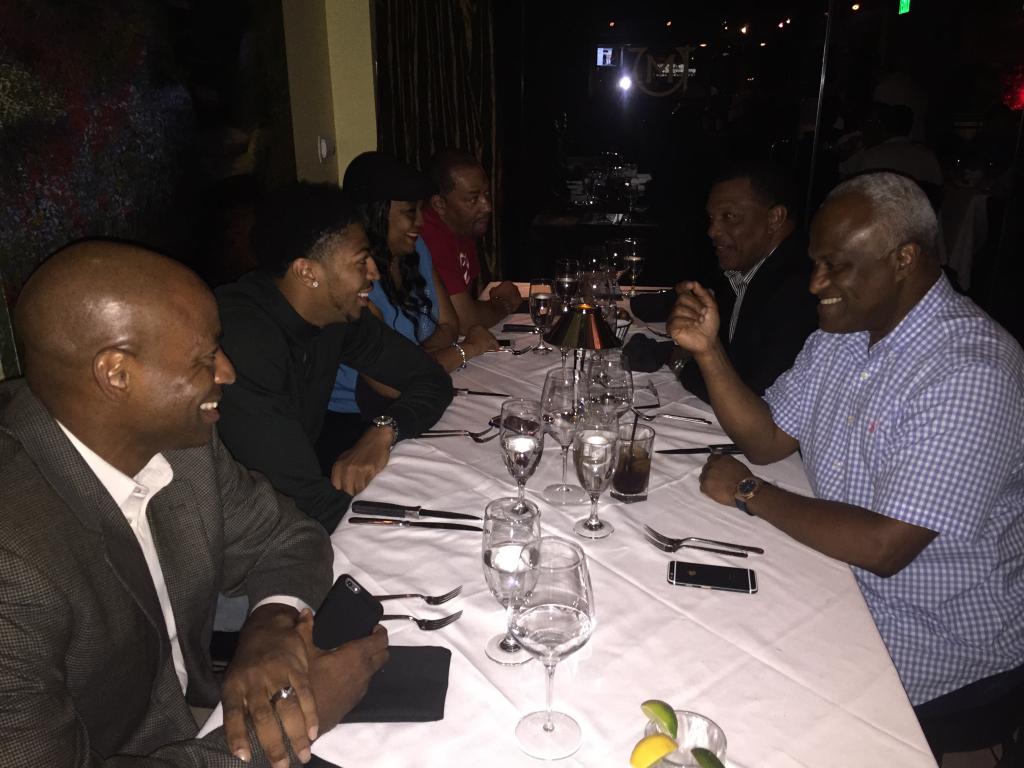 He has a lot more money than you and me combined.
Georgios Papagiannis still considering Kentucky, deciding soon.
The seven-footer has a Round of 16 game at the U19 World Championship today, so don't expect any big news until Greece is eliminated and he's back home to weigh his decision. But that decision will be coming in the near future and he insists UK is still in the hunt. He's also considering N.C. State and St. John's with intentions of playing college basketball next season.
Will we hear more Coach Cal rumors?
"I WILL BE AT KENTUCKY" was a pretty convincing tweet from Calipari yesterday. I think the Kings rumor was our last scare for the summer. Hopefully.
We're at Hudson Toyota in Madisonville today!
So come on out and hear the show if you're in or around The Best Town On Earth.