The Night Before's Tuesday Morning Wakeup
Last night I saw The Night Before, Seth Rogen's new comedy with lots of drug usage, the only way he knows to make a movie. This time, Rogen took on the Christmas theme, playing a jewish guy who goes on an annual bar crawl around New York City with his two best friends on Christmas Eve. They're always looking for an invite to the Nutcrackers' Ball.
The movie had its moments, though it was not Rogen's best work. I definitely laughed a couple of times, but I was more into the movie because it took place in Manhattan. Joseph Gordon-Levitt was good and there are some nice surprise cameos, but I'll stick to Christmas Vacation as my co-to December comedy.
Still check it out if you're into Seth Rogen.
Let's talk UK stuff…
Kentucky is favored by 24.5 over Boston tonight.
UK failed to cover against Wright State; will it make up for that with a blowout tonight?
Kentucky is college basketball's new No. 1 team.
Yesterday, John Robic said the Cats aren't making a big deal of the ranking:
"It's November, but it's great. I think that's five of the seven years that we've been here that at one point in time we've had that honor. It's kind of a neat thing, to be honest with you, for each team that we've had here to have a grasp of that. But knowing that it's November, (it) doesn't mean a whole lot. I'm proud of it. I think our team would be proud of it as well."
Robic called it hard, but rewarding.
You can go to tonight's game for $5.
It's a holiday on campus, so eRupption Zone tickets are open to the public on a first come, first serve basis.
Fans will be allowed to start lining up for eRUPPtion Zone ticket sales on Tuesday at 4 p.m. outside of the Rupp Arena Box Office. Fans in line will receive a numbered wristband and must return to line at 7 p.m., two hours prior to tip-off. Tickets will then go on sale 90 minutes prior to tip-off at the Rupp Arena Box Office and are available on a first-come/first-serve basis.
Sacha Killeya-Jones is on campus.
The UK basketball signee arrived yesterday for an unofficial visit. He will attend tonight's game.
Aaron Kizer's latest work is awesome.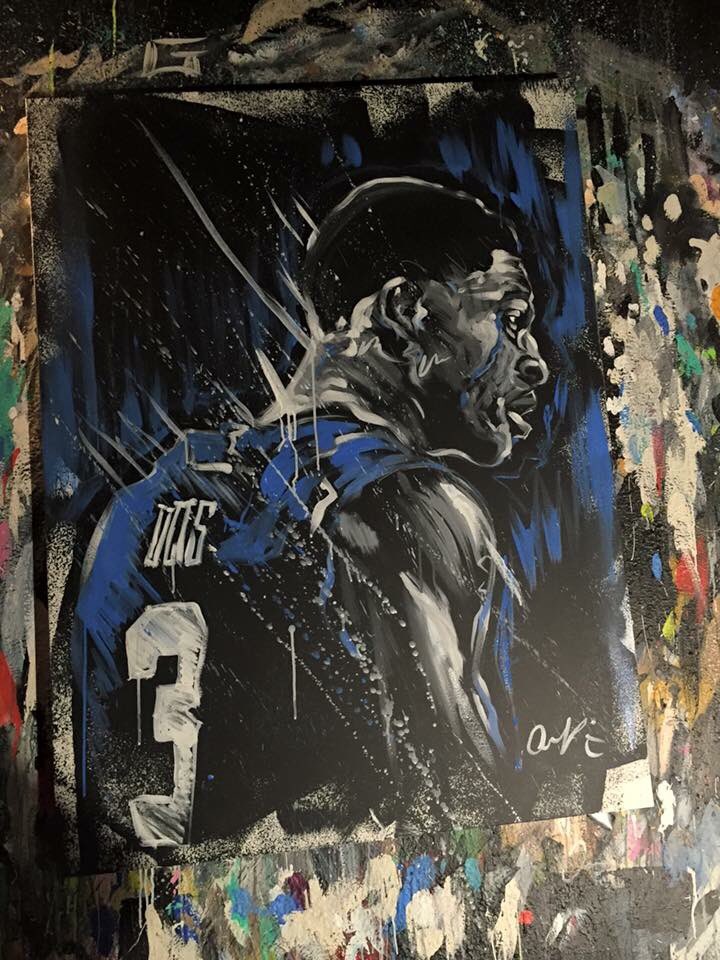 Aaron is a speed painter based out of Owensboro and he's easily the most talented person I know. He told me this Tyler Ulis painting took about 10 minutes to do.
Here's another photo to show you just how big it is…
Amazing.
Mark Stoops doesn't want to see any altercations on Saturday.
When asked about last year's pregame funny business at Louisville, Mark Stoops said he will talk to his team about it this year, hoping it doesn't happen again.
"I definitely don't think there is any part in that. We don't need to do that. We need to worry about playing football and I will talk to the team about that. We need to worry about execution."
We will hear from Shannon Dawson and the offense today.
Be on the look out for a football practice report later this evening on KSR, prior to tip-off in Rupp Arena.
Indiana lost a basketball game last night.
Tom Crean just doing Tom Crean things.
Oh, and this…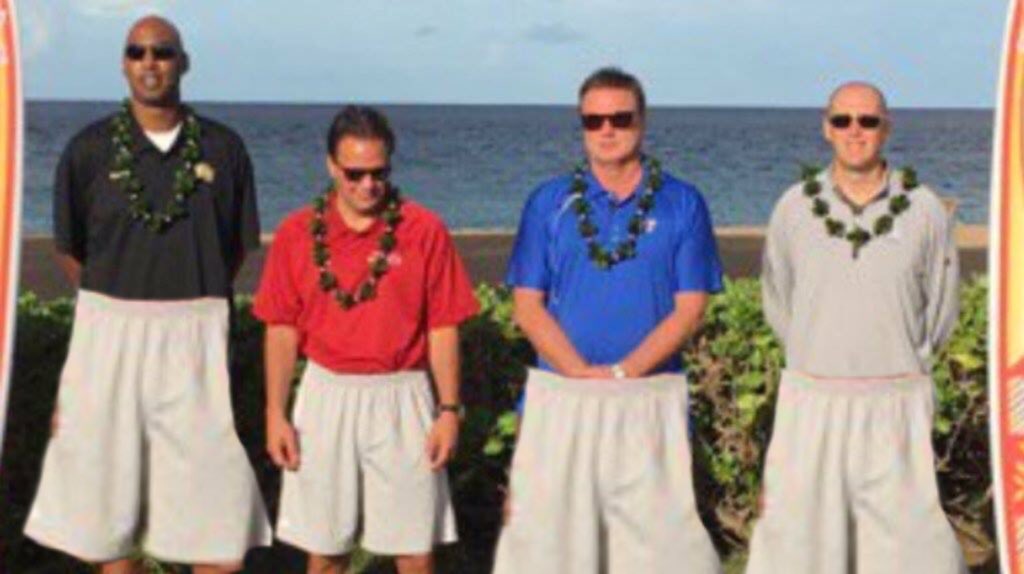 KSR radio coming up…