The Man In The High Castle's Tuesday Morning Wakeup
I'm only two episodes in and The Man In The High Castle has me hooked. Amazon Prime's new drama, based on the 1962 novel of the same name, explores an alternate post-World War II United States and what life would be like if the Axis powers — Germany and Japan — had won the war.
The show's fictional post-war U.S. is split into three sections: the Pacific States of America, land west of the Rocky Mountains, controlled by Japan; the eastern half of the United States, controlled by the Nazis; and a neutral zone between the two, called the Rocky Mountain States. It's a bizarre way to see our country, especially with the two major cities — New York and San Francisco — being ruled by other countries. For example, Times Square is covered in Nazi propaganda, not Coca-Cola ads. No Naked Cowboy, either.
So far I know very little about where the story is going, but there is a reel of film showing the United States winning the war, and the Nazis are out to destroy it. I'm sure there is a lot more to it than that and I will know more once I binge watch the next eight episodes tonight.
But before I can do that, I have words to put on the internet today…
Kentucky dropped to No. 5 in the AP poll, No. 4 in the USA Today Coaches Poll.
The Cats' two-week run as college basketball's top-ranked team came to an end yesterday when the Week 5 polls were released. Undefeated Michigan State took over the top spot, followed by Kansas, North Carolina and Iowa State in the AP Poll, and Iowa State and North Carolina in the USA Today Coaches Poll.
It was fun while it lasted.
We will hear from John Calipari later today.
Coach Cal is scheduled to meet with the media this afternoon to discuss the days since his team's first loss to UCLA and the upcoming home contest with Eastern Kentucky. Cal and select UK basketball players will be available around 2 pm, and we will have a live stream of their comments here on KSR. Notes and quotes will follow.
The Suns won on a buzzer-beater and Devin Booker celebrated with a Drake impression.
Booker earned the game ball, scoring 14 points in 33 minutes off the bench, plus a career-high five assists. His 33 minutes also set a career high.
Booker's also hit his last six three-pointers and is shooting 68.4% from outside on the season.
Cats are going bowling, kind of.
Kentucky will send two players to the fifth annual NFL Players Association Bowl. Defensive end Farrington Huguenin and safety A.J. Stamps will suit up for NFLPA's collegiate bowl game, an annual all-star game of sorts for NFL hopefuls.
The game will be televised nationally on ESPN2 on January 23rd at 6 p.m. ET and scouts from every NFL club and other professional leagues will be in attendance.
Patrick Towles update…
He is taking the GRE today. (That's an admissions test for graduate school.)
I sure do wish he were staying in Lexington, but I'll be a huge fan of wherever he ends up.
You should go to UK Hoops vs. Louisville in Rupp Arena.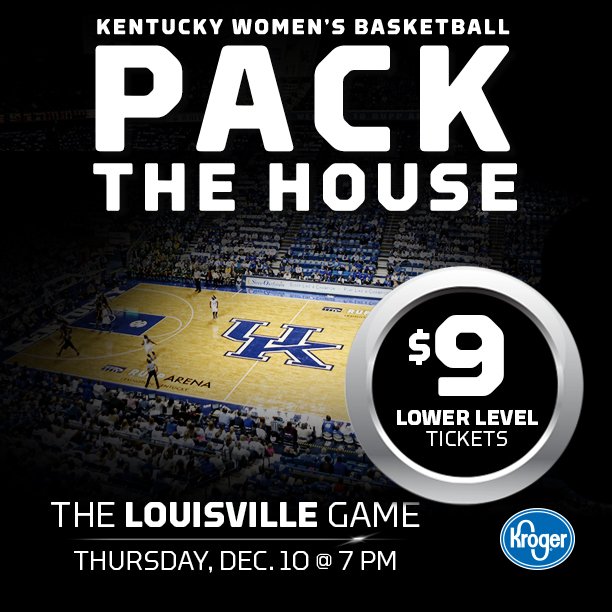 You should help Matthew Mitchell's eighth-ranked squad pack the house for Thursday night's game against Louisville in Rupp Arena. Lower level tickets are available for $9 and watching Kentucky beat Louisville in anything is worth lots more than that. So get in there.
KSR is on stage at the Governor's Inauguration Parade.
Tune in to the show in an hour to hear what Matt and Ryan have to say from the kickoff to Matt Bevin's big day in Frankfort.
Go Cats.