The CMT Awards' Thursday Morning Wakeup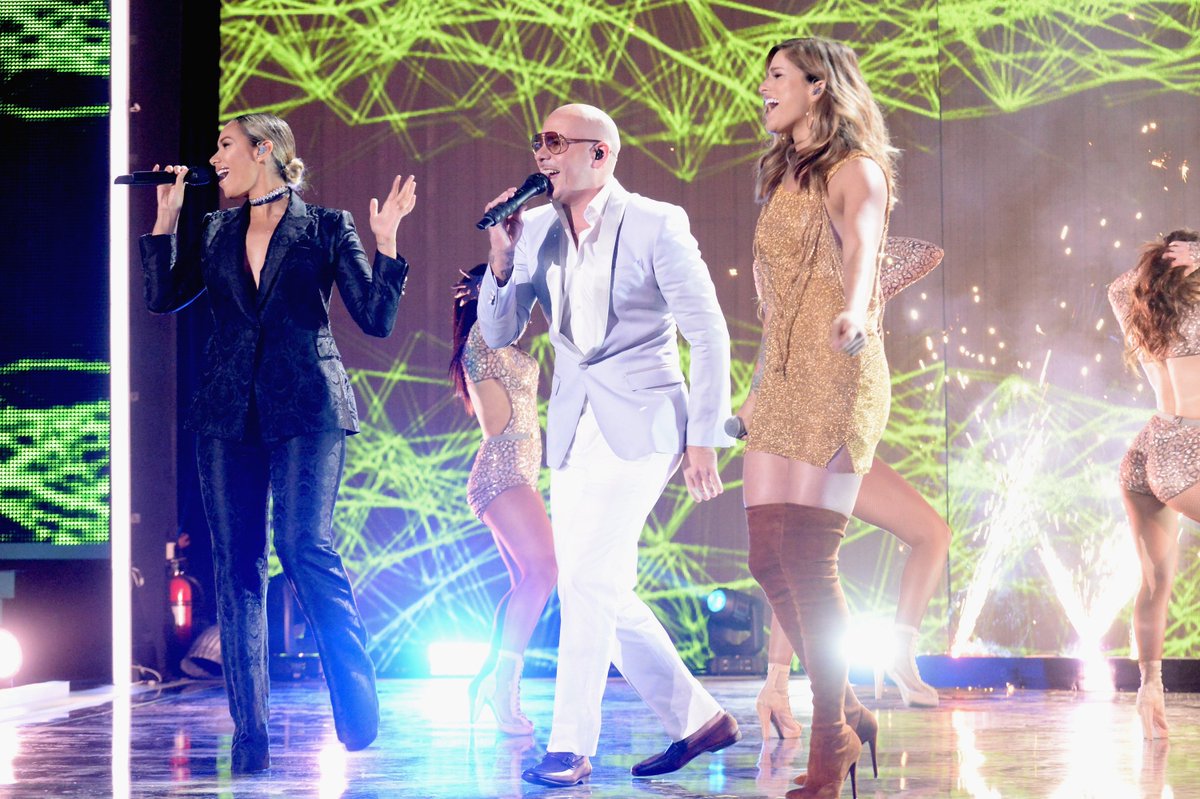 Did you watch the CMT Awards last night?
Neither did I, outside of a couple SnapChat videos from a handful of friends in Nashville. I instead chose to do other things with my Wednesday night, like, not watch the CMT Awards.
But I did see on the Twitter machine that Pitbull performed and the show was hosted by J.J. Watt. That's all I really need to know about this year's CMT Awards.
Someone please let me know if Chris Stapleton won anything. I like him.
Moving on…
The NBA hopefuls are still bouncing around the country for workouts.
Here's a small Wednesday recap of the four former Wildcats:
Alex Poythress: Poythress was in Los Angeles yesterday for a workout with the Lakers.
Tyler Ulis: Ulis worked out with the Denver Nuggets. The Nuggets are seeking a backup point guard, and could go that route with its No. 15 or 19 pick in the draft. BSNDenver.com has a follow-up story after Ulis' Wednesday workout with quotes from the former Wildcat.
Jamal Murray: Murray broke the Celtics' record in a spot shooting drill by hitting 79 of 100 three-pointers yesterday. Boston was one of four cities Murray will visit before the draft as he plans to only work out for four teams: the C's, Suns, Timberwolves and Pelicans. Read more on his Wednesday workout here.
Skal Labissiere: Labissiere had an individual workout in Phoenix yesterday.
Two weeks until the draft.
Trae Young will stick around Norman for his senior season.
One of Kentucky's top targets in the 2017 recruiting class will stay home in Norman, Oklahoma for his final year of high school basketball, which means the University of Oklahoma has the luxury of recruiting Young in its own backyard. The five-star point guard considered prep school in Florida and some believed he would've committed to UK soon after moving away from home. But, he will stay home and now John Calipari will have to steal him away, just as he did with Malik Monk in Arkansas in this past class.
HoopSeen.com predicts Young will eventually pick UK, so that's good.
Kentucky football introduces new digital season-ticket option.
500 "Pocket Pass" season tickets will be available for purchase on Monday for $175 apiece. The 100% mobile option is an affordable way to gain entry into all seven of UK's home games next season. Seat locations will be delivered electronically each week, and you're guaranteed lower-level in at least two of the seven games. It's a really cool option for fans, but shows the program's desperation for more ticket sales.
Click here for more info.
Add UT-Martin to your 2019 pocket schedule.
According to FBSchedules.com, the Cats will host UT-Martin in Commonwealth Stadium in 2019. The two teams last met in 2014 when Patrick Towles led UK to a 59-14 victory in the season opener.
Watch this old video of Jack Nicklaus hitting a CRAZY putt.
With two of my best friends qualifying for the U.S. Open and my birthday golf scramble coming up this weekend, I've been in a pretty big golf mood this week. So in my internet browsing late last night, I revisited this old video of Jack Nicklaus hitting this insane putt in an exhibition for the grand opening of Harbor Shores in Michigan.
For those of you who don't know the game of golf, that's not as easy putt.
It's Matt's last day on KSR before his two-week hiatus.
Tune in this morning before we send our host off to his vacation. The guest-host schedule while he is away is as follows:
Friday, June 10: Freddie Maggard, Nick Roush and Justin Rowland
Monday, June 13: Alan Cutler
Tuesday, June 14: Matthew Mitchell
Wednesday, June 15: Jay Bilas
Thursday, June 16: Jennifer Palumbo and Tyler Thompson (w/ Willie Cauley-Stein)
Friday, June 17: Lamar Thomas, Vince Marrow and UK football coaching staff
Monday, June 20: Aaron Torres and Fox Sports 1
Tuesday, June 21: Pardon My Take podcast
Wednesday, June 22: Sklar Brothers
Thursday, June 23: Jared Lorenzen and Lukasz Obrzut
Friday, June 24: Doug Gottlieb