The 58th Annual Grammy Awards' Tuesday Morning Wakeup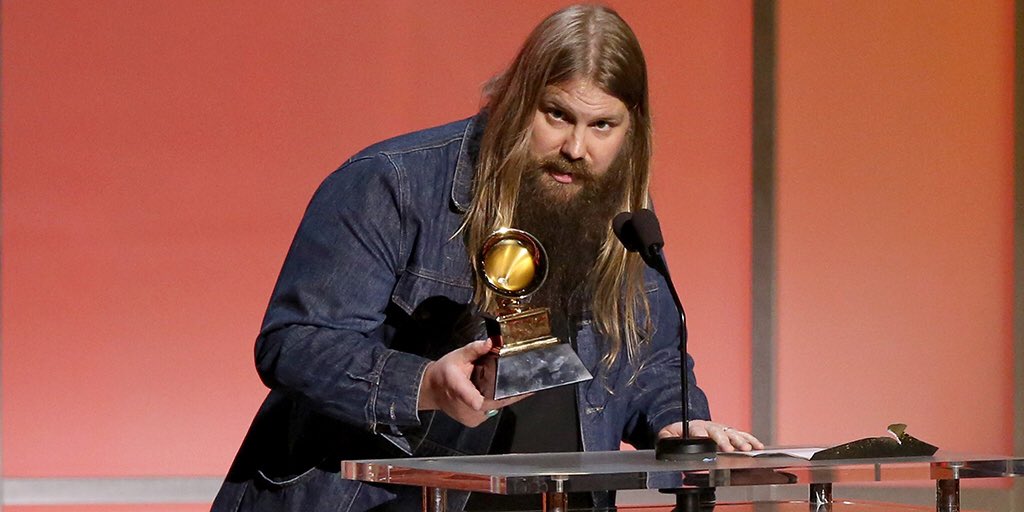 Like most of you, I spent my Monday evening watching the Grammys last night on CBS. The biggest night in music had many ups and downs, from Kendrick Lamar's performance (UP) to Luke Bryan performing in the tribute to Lionel Richie (DOWN).
But no moment was more down than Lil Bow Wow's botched introduction to start the show. It was painful to watch, yet hilarious at the same time.
Watch as he fell victim to live television…
Other bad moments include Sam Hunt pretending to be a country musician; Adele being out of tune; Justin Bieber's sad excuse for a mustache; and Pitbull concluding the show.
The good moments include Kendrick Lamar's performance; Kentucky's own Chris Stapleton taking home Best Country Album; Stapleton's tribute to B.B. King with Gary Clark Jr. and Bonnie Raitt; Taylor Swift's shot at Kanye West during her acceptance speech; and Adele tweeting "shit happens" about her performance, then treating herself to In-N-Out burger because of it.
Next year we hope to attend the Grammys to see Kentucky Joe and "Got It" take home the award for Worst Song By A Sports Radio Show Caller. I like his chances.
Now for the goods…
Alex Poythress has progressed to running on his injured knee.
The timetable for Alex Poythress' return is still anyone's guess, but Kenny Payne told call-in show listeners last night that Poythress is "slightly jogging" and hopes to do more in the next week or so.
Kentucky is ranked No. 14 in both polls this week.
The Cats climbed eight spots in the AP and seven spots in the USA Today to reach No. 14 in both polls in this week's updated. Win at home against Tennessee and on the road against a struggling A&M team and UK should find itself back in the top ten this time next week.
Tyler Ulis and Jamal Murray swept the SEC Player of the Week awards.
Ulis took home SEC Player of the Week honors after averaging 20.5 points, 10 assists and 2.5 steals in the wins over Georgia and South Carolina.
Murray was named SEC Freshman of the Week for a third time this season with averages of 25 points and 3.5 assists in those two games. Murray's 85 points in a three-game span is the most ever by a Kentucky freshman.
Ulis is doing pretty well in this Capital One Cup Impact Performance of the Week poll.
You can add to his lead by submitting your vote here.
John Calipari cannot discuss last Saturday's ejection.
Coach Cal spoke for the first time since his immediate ejection in Columbia on yesterday's SEC Coaches Teleconference. Unfortunately, due to league rules, Cal is not allowed to discuss any matters related to officiating. We may never know what really sparked his lashing out at Doug Sirmons.
Around the SEC tonight…
With Kentucky playing the rare Thursday night game this week, you can spend your Tuesday night watching other teams around the league.
It is still a very tight race for the conference's regular season title, so keep eyes on South Carolina (8-4), Texas A&M (7-5), Vanderbilt (7-5), Florida (7-5), and Georgia (7-5), the three teams that trail Kentucky (9-3) and LSU (9-3) in the standings.
JoJo Kemp is putting in work this morning.
#FINISH @J_Kemp3 pic.twitter.com/wVoBj8XIdV

— UK Stoops Troops (@UKStoopsTroops) February 16, 2016
209 days 'til kickoff.