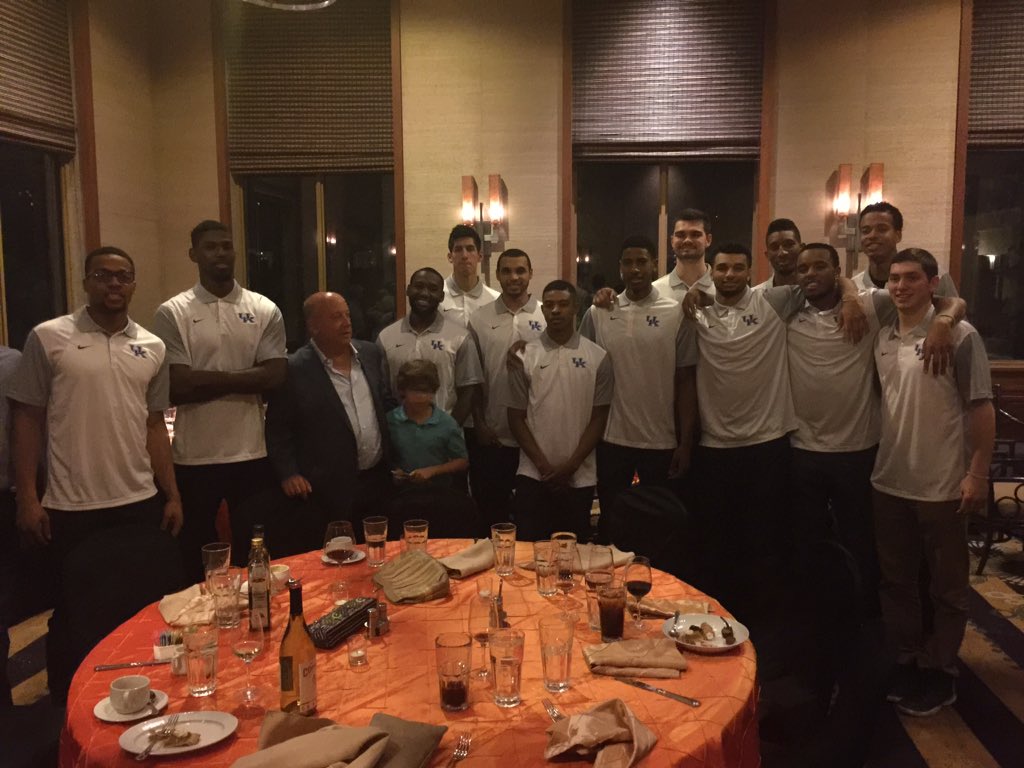 I emerged from my food coma to put a few words on the internet this evening, because the blogging life never takes a day off. I hope all of you who do have the day off are enjoying the Thanksgiving holiday with friends and family and the relatives you don't really like but pretend to like because you're related. You know who I'm talking about.
Enjoy today's turkey and tomorrow's leftovers and then get fired up for the Louisville game on Saturday. We've got a basketball game between now and then, too. Big couple of days here.
Pat Riley spoke to the Cats.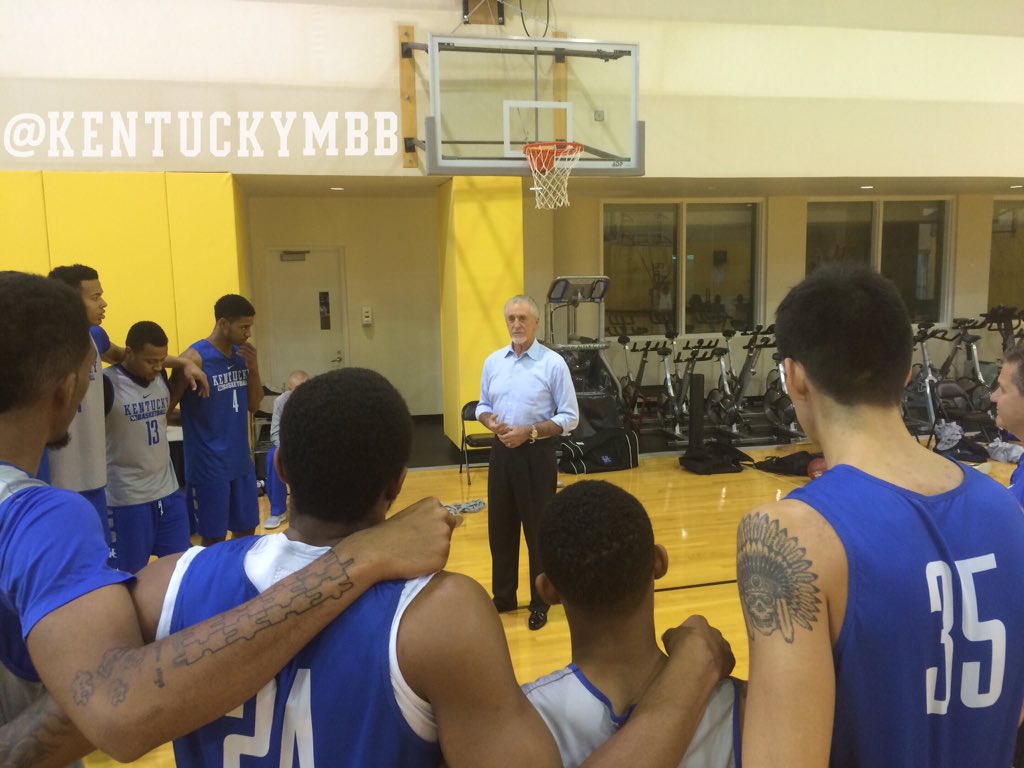 The former UK great stopped by the team's practice yesterday at the Miami Heat's practice facility. He delivered an inspiring speech, according to the Kentucky basketball Twitter account.
Sacha Killeya-Jones enjoyed his time in Lexington.
had a fun couple days in lex, there's really no fan base in the country like the BBN

— Sacha K-J‼️ (@The_SKJ) November 25, 2015
He'll be back next summer as a member of the 2016-17 squad.
Jahlil Okafor punched a guy last night.
While Karl-Anthony Towns is busy averaging a double-double in Minnesota, Jahlil Okafor is punching people outside night clubs. The former Duke star landed a right to the face of a man in Boston last night as he was leaving a club.
Okafor told him, "We got money you broke ass *****."
What a d-bag thing to say. It's the ultimate d-bag thing to say.
Michigan State's Denzel Valentine messed around and got another triple-double.
Valentine had 29 points, 11 rebounds and 10 assists in the Spartans' win over Boston College. He now has more triple-doubles in the last 10 days than Kentucky has in the entire history of the program.
He's good.
Cheick Diallo is cleared to play at Kansas.
He can began playing for the Jayhawks on December 1 after serving a five-game suspension for receiving impermissible benefits. We'll get a look at him on January 30 when the Cats head to the Phog for a rare January non-conference game.
Limited number of tickets still available for the Louisville game.
The game is very close to being a sellout, so hurry up and buy your tickets if you plan to go. There is a very limited selection still available on Ticketmaster and the team needs you there. Get there. Get loud. Beat Louisville.
— Drew Franklin (@DrewFranklinKSR) November 23, 2015
Happy Thanksgiving!