Teddy Bridgewater bought his mother a bright pink Escalade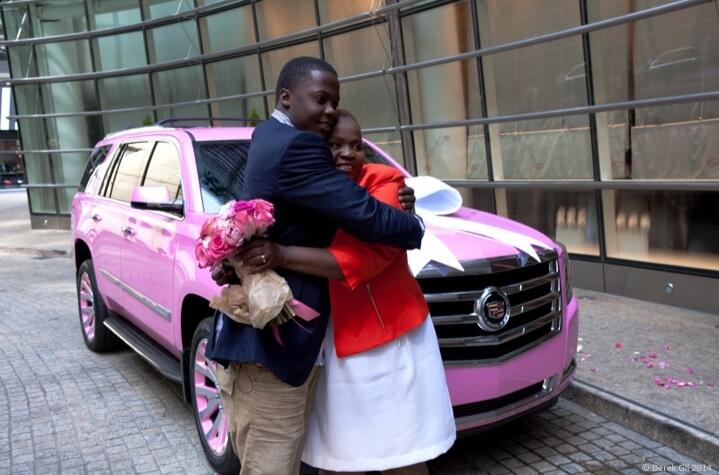 Teddy Bridgewater is one of the most likable players to ever come through the University of Louisville and this story only solidifies his spot on the short list of Cardinals we'll root for at the next level.
Bridgewater, who will soon hear his name called at the NFL draft, recently surprised his mom with a bright pink Escalade, fulfilling a promise he made to her as a 9-year-old boy. He said they passed an Escalade on their way home from football practice one day, and he told her he was going to get her a pink Escalade with pink rims whenever he made the NFL. The pink symbolizes her fight with breast cancer, and because 9-year-old Teddy thought any woman would like a pink car.
Watch the story and the big surprise below in the video by Spike Lee: