Swings For Soldiers' Wednesday Morning Wakeup
Only a few spots remain in Jacob Tamme's seventh annual Swings For Soldiers golf scramble in Lexington, to raise money for our wounded heroes. This year's tournament will be played Monday, July 18 at the University Club, and it will benefit Homes For Our Troops, the sole beneficiary of the event.
In its first six years, Swings For Soldiers raised over $500,000 for Homes For Our Troops, and that number will grow in 2016 as the foundation looks to build more homes for our wounded vets and their families.
If you would like to play or help out in any way, head over to the Swings For Soldiers website at www.SwingsForSoldiers.org to learn more.
UK swimmer Kyle Higgins did not make the Olympic team.
Blue got in to last night's semifinals of the 200-meter butterfly at the US Olympic Trials. Kyle Higgins of UK swam next to Michael Phelps in the nationally-televised semi, but that's as far as he would go in this year's qualifying as he finished seventh in his heat to miss the cut. Still an awesome showing by the Wildcat, though. He had never broken two minutes a year ago and now he is competing with the best of the best.
The evaluation period begins a week from today.
John Calipari will soon be back in gymnasiums to watch the next crop of talent in high school basketball. He got a small look at some of his targets in the FIBA U17 World Championships in Spain the past few days, but the evaluating opens back up here in America next week at the Nike Peach Jam in North Augusta.
KSR will also be in attendance and we'll have plenty of coverage from AAU basketball's Super Bowl.
Max Kellerman to become the new Skip Bayless on ESPN's First Take.
We were hoping to see our own Matt Jones steal that role.
Spend your holiday weekend watching Alex Poythress in the Orlando Summer League.
Poythress will be playing for Orlando Blue in the Orlando summer league this coming weekend. The games will be televised on NBATV and you should definitely give it a look when you're not out on the boat or the golf course.
Here's AP's schedule:
Saturday, July 2, 1:00 p.m.: Orlando Blue @ Indiana
Monday, July 4, 3:00 p.m.: Orlando Blue @ Detroit
Tuesday, July 5, 1:00 p.m.: Orlando Blue @ Miami
Thursday, July 7, 1:00 p.m.: Dallas @ Orlando Blue
Friday, July 8: Championship rounds
He will be out to prove he deserves an NBA deal.
Did you buy a UK football mini-pack yet?
The new two- and three-game mini-packs went on sale yesterday and are price from $85 — $130.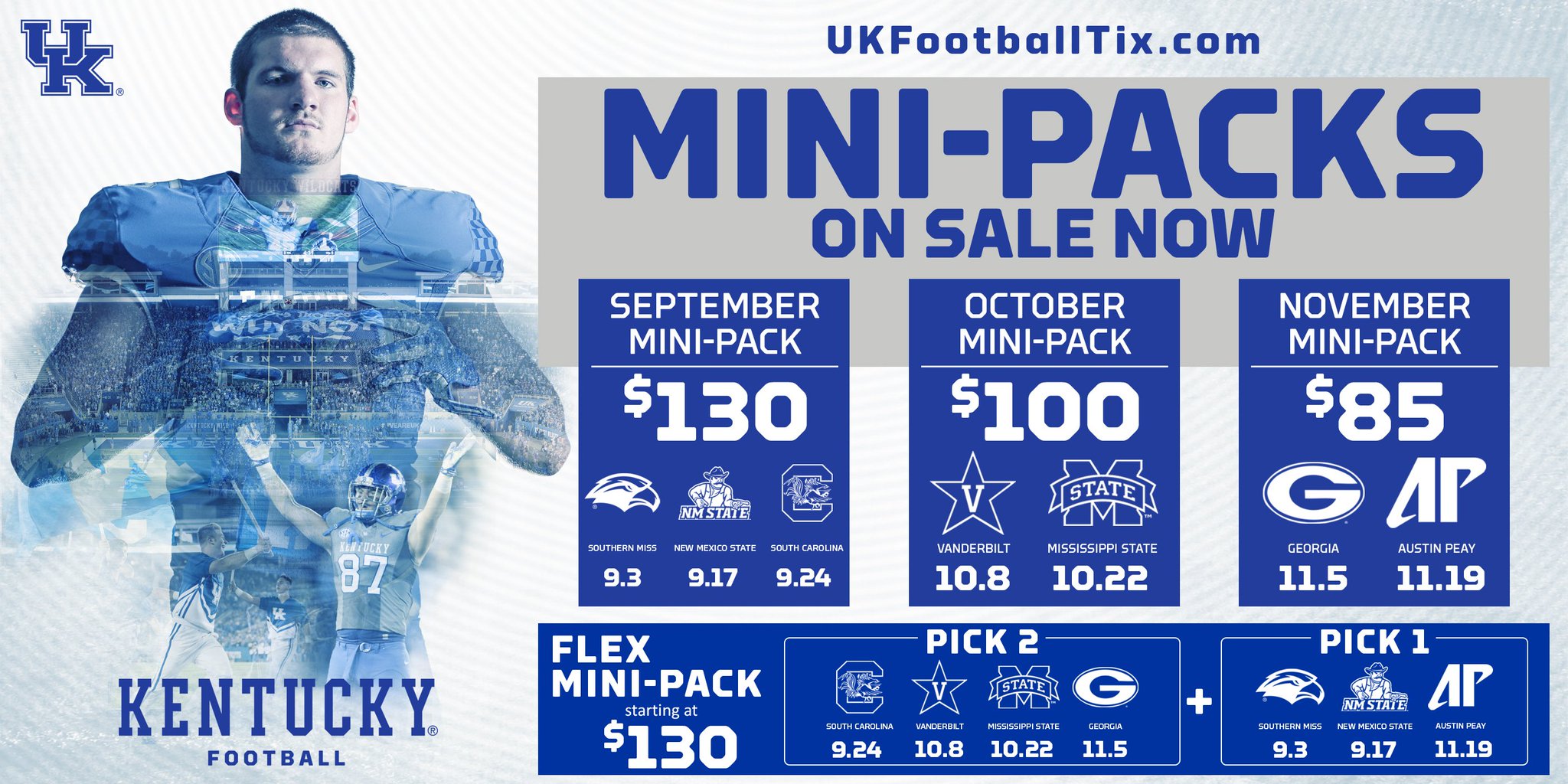 To purchase your mini-pack or read more details, click here.
Where will KSR be today?
You'll find out in about 25 minutes!