Students, don't forget: you can win free tuition at tonight's game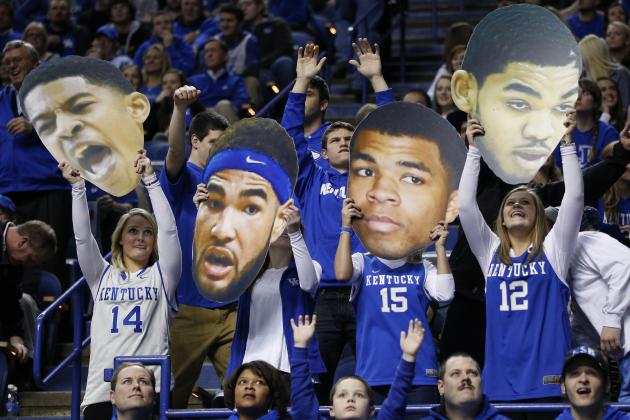 Students, do you need another reason to get off the couch and go watch Kentucky basketball tonight? I've got one. For the third-straight year, John Calipari will pay the 2016 spring semester in-state tuition for two lucky UK students who attend tonight's Blue/White scrimmage.
According to CoachCal.com, all students need to do to be eligible is check into the Blue-White Scrimmage via the new BBN Rewards app. Make sure to fill in all the profile information with your ID number and the two winners will be drawn randomly and announced at the end of the scrimmage. You must be present to win, so make sure you go to the game if you have a ticket. If you're an out of state or grad student, you're still eligible, but the spring semester in-state undergraduate tuition amount will be applied.
Plus, you get to meet Cal after the game and talk to the local media hacks. What are you waiting for? Get to Rupp!