So, the latest snow forecast looks intense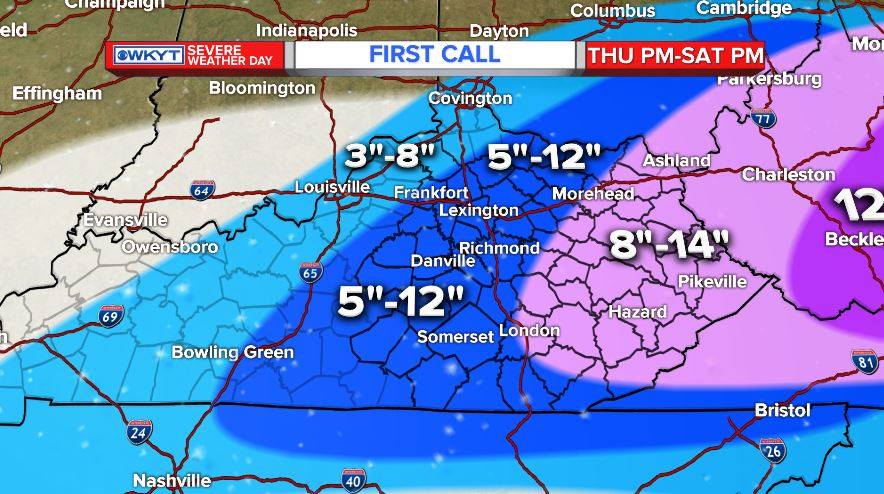 Round one of the winter weather has pushed through the Bluegrass, but round two is getting ready. Check out the latest forecast from WKYT, which calls for anywhere from 5-12 inches of snow in the Central Kentucky area from Thursday night to Saturday night.
OMG DO YOU HAVE ENOUGH BREAD AND MILK? I DON'T THINK YOU DO.