Sleep Outfitters' Tuesday Recruiting Roundup Save big for one more week with these amazing 4th of July deals from our friends at Sleep Outfitters! Twin sets as low as $199. Sealey Pillowtops with gel foam for $499 plus a FREE HDTV! The offer is almost up, so hurry!
July 4th Savings at Sleep Outfitters! Extended one more week!
*****
For today's Sleep Outfitters Recruiting Roundup, we will take a look at five names making news over the last few days. Three are among the best high school basketball prospects in the country, while the other two are potential additions to Mark Stoops' 16th ranked class.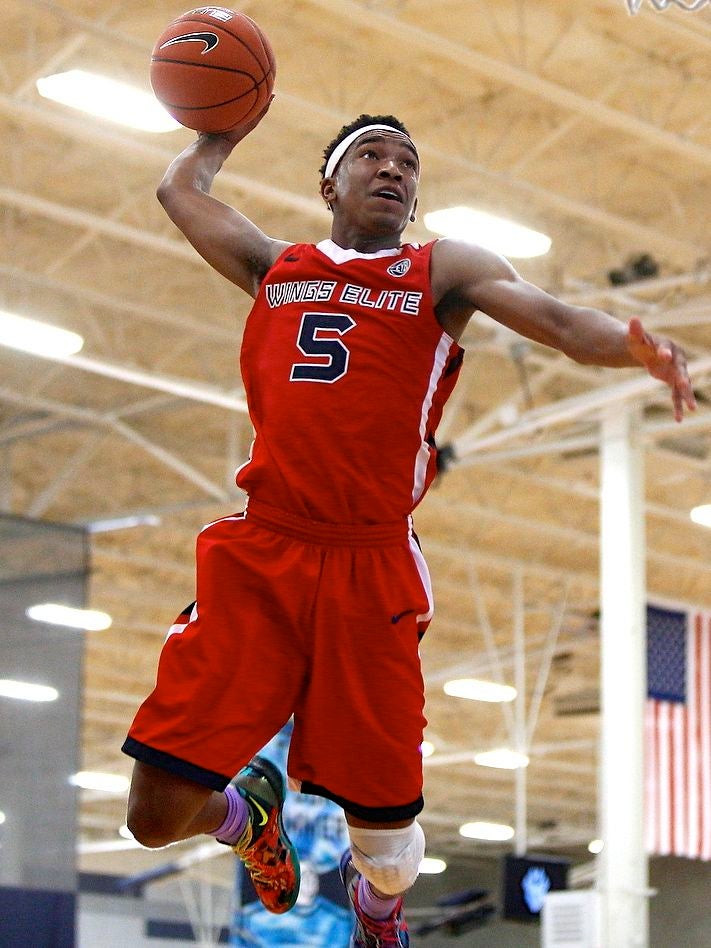 Malik Monk
It was around this time last year when Malik Monk BLEW UP at the Nike Peach Jam, scoring 40 points in front of John Calipari and the UK basketball coaching staff. The 40-point performance wasn't even Monk's best in the 2014 EYBL circuit, believe it or not. He set the record with 59 points in a game at an event in Sacramento last April.
Monk will return to North Augusta tomorrow for his final run at the Peach Jam. Calipari will have eyes on him once again, as UK and the home state Arkansas Razorbacks compete for Monk's commitment.
Ranked No. 3 overall in 247Sports' 2016 class rankings, Monk recently announced he will trim his list to a final five schools following the Peach Jam. Bank on UK being in the mix when he names the five schools next week.
Harry Giles and Jayson Tatum
Giles and Tatum are two of the biggest names in the 2016 class and they showed why over the weekend, leading Team USA to gold at the FIBA U19 World Championship. Calipari has been drooling over the two potential superstars since he saw them early in their basketball careers, way back in 2013. Tatum was the first member of the class to receive an offer from UK; Giles was a close second.
Giles and Tatum are very close friends and they haven't shied away from throwing out the possibility of being a "package deal" in college. The problem is, they both have Duke very high on their lists and it is the likely destination if the two do indeed pair up at the next level. Luke Winn of Sports Illustrated recently said they could become "the greatest package deal of all-time."
However, Kentucky is still in the hunt for each prospect, and with Calipari on the prowl, we know to never count UK out. Maybe one, or both, will answer Cal's call of "Who wants to be next?"

Tatum dunks all over Greek defender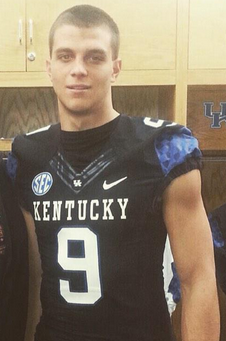 Brock Miller
Switching over to football, there is a three-star linebacker with heavy interest in the Cats and he hopes to visit Lexington this month.
Brock Miller, a 6-foot-4 outside linebacker from Florida, recently included Kentucky in his final eight schools, along with Mississippi State, California, Virginia, Virginia Tech, NC State, Boise State and Minnesota.
He told Scout.com, "(Kentucky was) my second offer and first big-time offer, so it's definitely cool to think about that. We went up and visited back in February and I got to meet all of the coaches and stuff. It just really feels like a family atmosphere and everybody really likes me there. I just think it's a really good school."
Miller hopes to make his decision before beginning his senior year of high school this fall.
Tate Leavitt
Leavitt is ESPN's No. 1 JUCO offensive tackle and he very well may be the next in line to commit to Kentucky. Kash Daniel specifically mentioned Leavitt as a priority after announcing his own commitment to UK over the weekend, but Mark Stoops will have to compete with Brother Bob and Oklahoma, as well as Illinois, Missouri and Texas Tech for Leavitt's services.
In a recent interview with Rivals.com, he had this to say about UK: "They've been really good to me, especially on the visit. I've had a great relationship with Coach Schlarman, Coach Marrow and even got to know Coach Stoops while I was there. When I was on the visit, it really showed me how important I was to them. They had everybody who would have an impact on me if I go there come in just to be on my visit. Coach Stoops was in Florida the day before. He flew in just for my visit. It was nice to know how important I was to them. Like I said, I was really comfortable, not only with the coaches but at the university, too."
He will take another visit to Lexington on July 17.