Sights from KSR's Day at Fancy Farm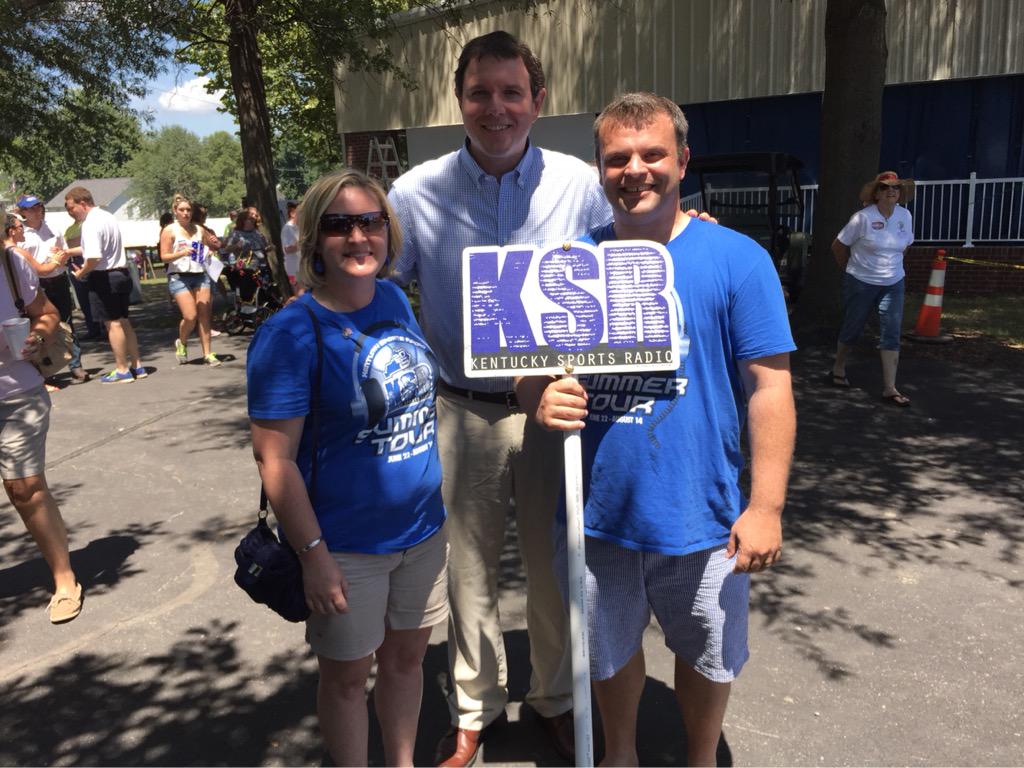 As we all expected, Matt took no prisoners during his opening at the Fancy Farm picnic.
Joe Sonka recorded some of the best zingers from Matt during the night. Which obviously included the obligatory Rick Pitino in 15 seconds joke. He also made sure to include Indiana in a joke, saying "Don't act like a bunch of Hoosier hooligans," as the crowd was chanting. It wasn't all cheers for Matt though, who got booed – and rightfully so – (sorry Matt) when Mark Wilson mentioned Duke Law School.
Here's the KSR video/interview that was used during the preview show.
Ryan was well, being Ryan. Also, this might be the greatest picture in Fancy Farm history. Please wear this for the next show, Ryan.