Shame on these People for not Wishing their Dads a Happy Father's Day
Father's Day is about to come to an end, and these people have yet to wish their fathers a happy Father's Day. So before it's too late, I decided to help them out a little bit and do it for them as a nice father's day gesture.
Let's begin.
Mississippi State to Benny Snell
We might give Mississippi State a pass on forgetting to wish their father of one year, Benny Snell a happy father's day, but then again, how could one forget the night Mississippi State found out who their daddy was? After a full week on denial and refusal that Benny Snell would run through any defense, the results turned out that Benny Snell was indeed their father.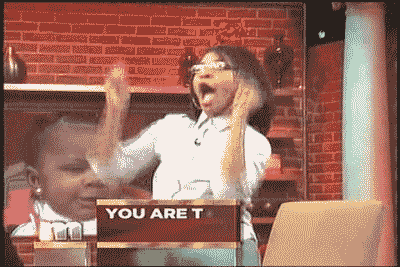 Sometimes, Fathers and their sons' quarrel. So after a pregame scuffle, Benny Snell made sure to teach them a valuable lesson. Rushing for 165 yards and four touchdowns to break Randall Cobb's record for touchdowns scored in a career at Kentucky, Benny Snell shut up the Bulldogs while launching himself and the Wildcats into the national spotlight as a legitimate football team in 2018.
Remember Kylin Hill, you a clown in real life.
Benny Snell on behalf of Mississippi State, Happy Father's Day!
South Carolina to Mark Stoops
Do you guys remember the time when South Carolina just seemed always to beat the Cats? No? Me either, it feels like forever ago. Nearly six years, in fact, because Mark Stoops has completely owned the Gamecocks in his tenure at UK.
After losing the first go around to South Carolina with essentially Joker Phillips' team, Stoops has beaten the Gamecocks on five straight occasions. Over those years, these games have given us some of the best moments in the Stoops era. The first time he beat South Carolina, birthed Grove Street Party as the Kentucky football anthem while JoJo Kemp put the Wildcats on his back in a 45-38 victory at a ruckus Commonwealth Stadium decked in all black.
"We're just getting started bro," Stoops told Matt Jones on the post-game show, and he was right.
Beating South Carolina next year in Columbia which ran Steve Spurrier out of town, then again in 2016 with his career at UK on thin ice, Stoops once again toppled South Carolina with the emergence of Benny snell.
How could we forget the year after that with the second straight victory in Columbia that was won on fourth down-goalline stands and an iconic picture?
Then, of course, Stoops once again got the victory over the Gamecocks en route to a 10-win season last year.
Mark Stoops, on behalf of South Carolina, Happy Father's Day!
Lonzo Ball to De'Aaron Fox
Poor Lonzo Ball. If there's anyone who knows what it's like to have their father in the spotlight at all times, it is Lonzo Ball especially after his father, De'Aaron Fox, dropped 39 points in a Sweet 16 game two years ago in Las Vegas.
Since then, Fox just won't leave the spotlight. After a stellar Sophmore season in the NBA, Fox has earned himself a shoe deal with Nike, while being in plenty of commercials and being heralded as one of the NBA's young bright stars.
It's so bad Ball tries to stay away from Fox. Seemingly coming down with an injury or a reason not to play every time Fox is in town, Ball just doesn't want to be associated with Fox. Maybe it's just a phase. I'm sure getting traded by the team that drafted you while your father is still proving to be a worthy pick will help open your eyes, Lonzo.
I hope these two can patch it up. So, on behalf of Lonzo Ball, Happy Father's Day De'aaron!
Louisville to Coach Cal
If we want to get technical, John Calipari has only lost to Louisville once at Kentucky. (Thank you, Andre McGee) So with a record of 10-1 and an average margin of victory of nine points, Cal has OWNED the Cardinals at Kentucky. Some of Kentucky's best moments came from the Louisville games in the Cal era. Here's some, for example.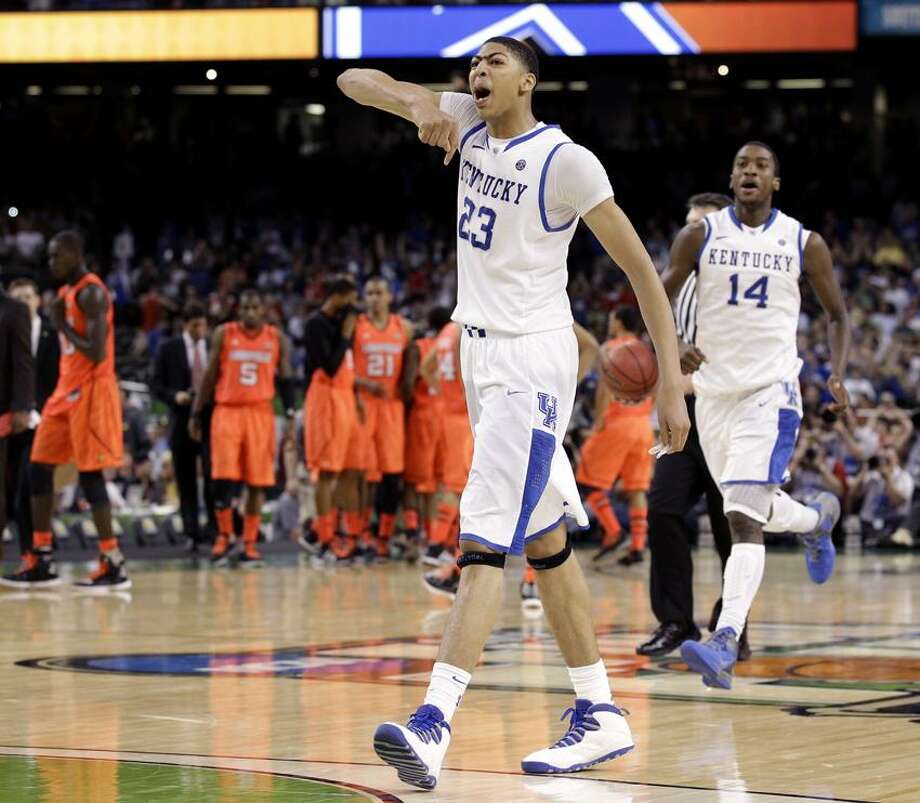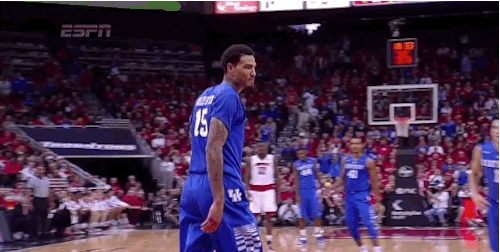 Pictures are worth a thousand words.
Coach Cal, on behalf of Louisville, Happy Father's Day!
Tennesse Fans to Matt Jones
You know what, Matt's on vacation, we probably shouldn't go into to details on this one. But, as a little KSR secret just for today, we all know it's free real estate on Vol twitter.
---
Sincerely though, happy Father's Day to all the Dads out there, especially mine! We wouldn't be possible without you all and if you're able to and haven't called your pops up yet to tell him happy father's day, don't be like these guys on the list and do it.
---