Set a world record, get a billboard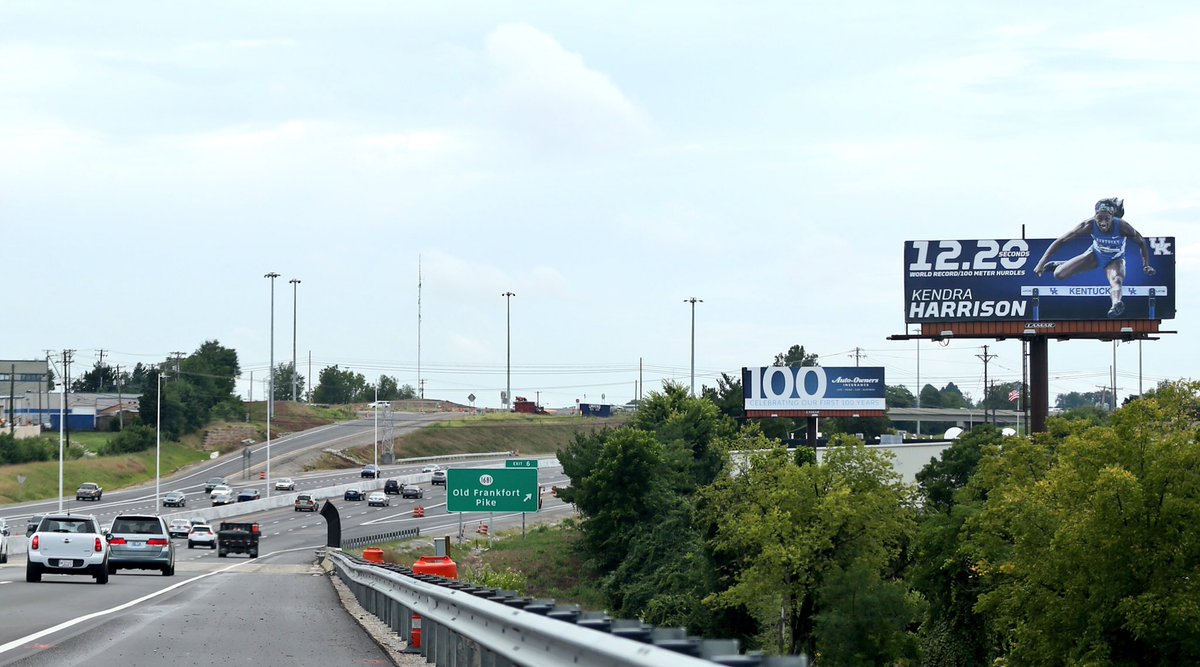 Kentucky's Kendra Harrison has her own billboard along New Circle Road after setting a world record in the women's 100-meter hurdles. The 28-year-old record was broken at the Müller Anniversary Games in London on July 22, two weeks after Harrison's dreams of reaching Rio fell short at the qualifier, where she had the No. 1 time entering the competition.
Harrison bounced back quickly to set the new record, and though the billboard isn't an Olympic medal, it's a testament to her accomplishment and perseverance.
"I'm so blessed and grateful," she tweeted.
How cool is this I made my 1st billboard, I'm so blessed & grateful 😊… https://t.co/9vZMH5CqMt

— Kendra Harrison (@KeniUSATF) August 16, 2016
Real all about Harrison's record run and the frustration leading up to it here.