SEC Spring Meetings start today: Expect talk of gambling and alcohol sales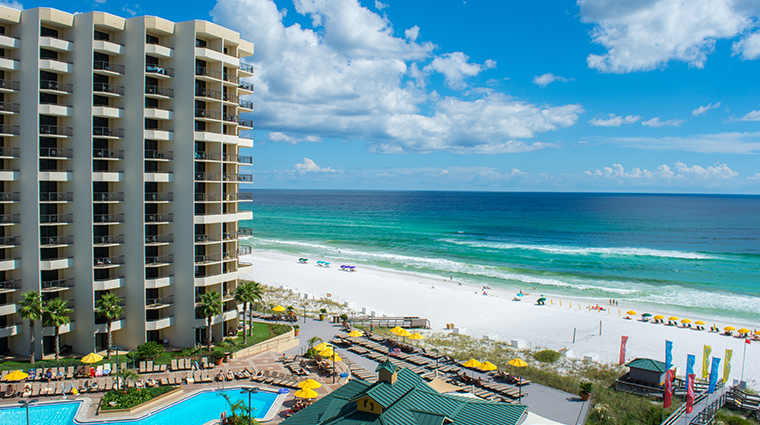 The beautiful white sand from the beaches of Destin will be stuck between the toes of the most powerful people in the Southeastern Conference this week. Beginning today, league coaches, administrators and officials will gather at the Hilton Sandestin for a fun week of conversations about the future of the SEC.
Sports gambling will be one of the hottest topics on the agenda. The Supreme Court passed a bill allowing sports gambling last year, but the move was made right before the spring meetings, so it was tabled until this year for discussion. You can bet it will be high on the priority list, especially with states like Tennessee all set to legalize sports gambling this summer. The SEC will have to address how it may impact basketball and football.
Part of the sports gambling talk will include injury reports. With so much money on the line via gambling, coaches may be required to release a detailed and official injury report prior to games. No more hiding the actual playing status of the star quarterback for gamesmanship.
Alcohol sales may also appear on the agenda; it usually does. Last year it was discussed, but no steps were taken toward opening up the sale of booze at SEC games. Unless several people had a change of heart in the last 365 days, it is unlikely this week does anything for bringing alcohol sales to games.
Mitch Barnhart and Eli Capilouto released a joint statement last summer to say there was no vote on alcohol sales at last year's meetings: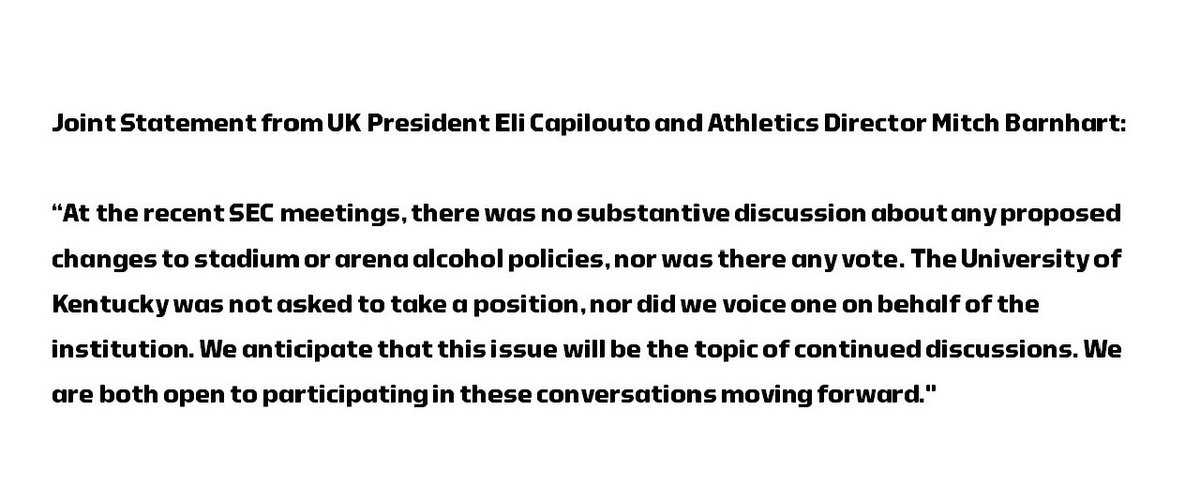 Maybe they'll put it to vote this year?
Other potential topics this week include the growing rate of transfers by way of the NCAA transfer portal, football scheduling, the FBI's investigation into college basketball and the most important item on the agenda, according to Greg Sankey: "We're doing really, really well."
We could get Coach Cal and Rick Barnes versus Bruce Pearl and Tom Crean in sand volleyball too, if we are lucky.