Scouting The State For the Next Hawkins/Willis
Once again John Calipari has assembled a monster roster to take on all comers in the 2016-2017 season. However when that season comes to an end Kentucky could face a unique situation as the roster turns over almost completely. Isaiah Briscoe, De'Aaron Fox, Malik Monk, Wenyen Gabriel and Bam Adebayo will almost certainly be bound for the NBA draft. Derek Willis, Mychal Mulder, EJ Floreal and Dominique Hawkins will all be graduating. That leaves only Sacha Killeya-Jones, Isaac Humphries, and Tai Wynyard as potential returners and even they aren't guaranteed to come back.
Coach Cal is going to need to bring in a monster class, just as he did in 2014, and may need to turn to some in state studs to fill it out. As Matt Jones has said several times on the radio show players around the state need to use this summer to "get good" and they could find themselves living out the dream in the blue and white. Which players have a chance based off last season? Here are five guys who could be the next Hawkins/Willis:
Taveion Hollingsworth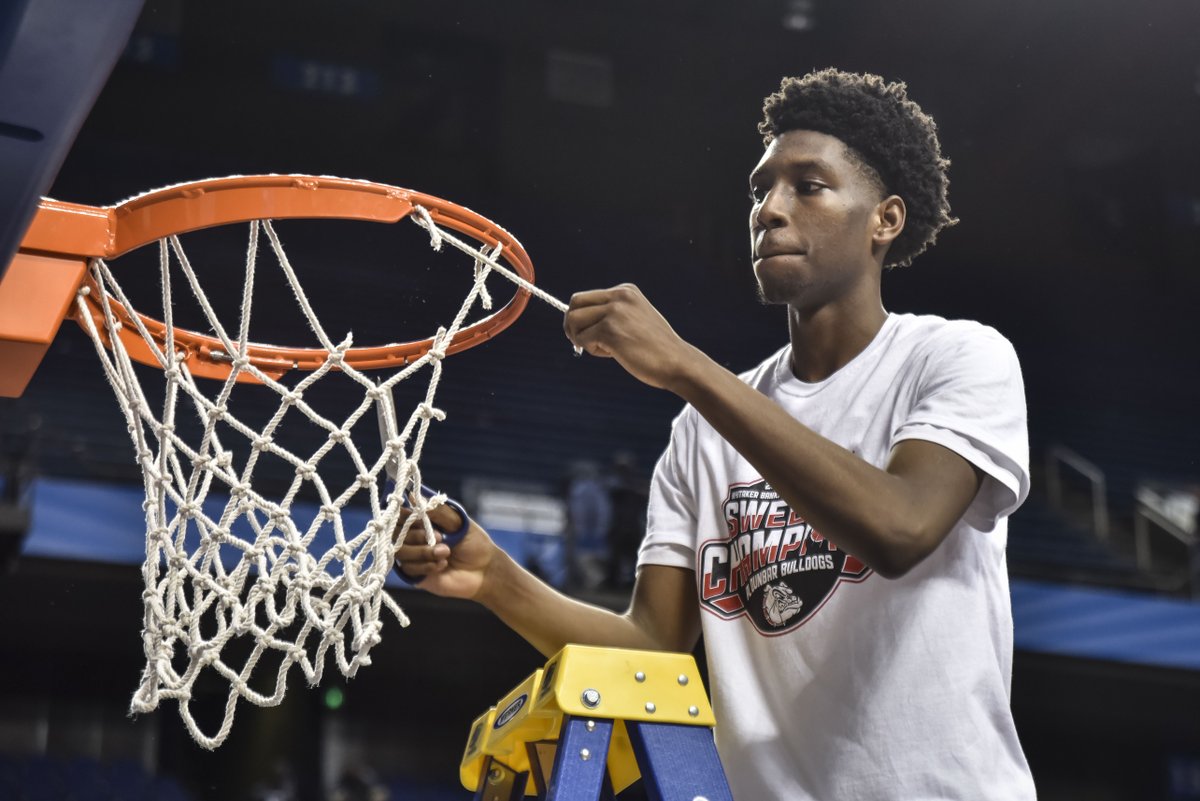 As a junior Hollingsworth racked up the accolades with an output of 21 points and 5.4 rebounds per game en route to a state championship and MVP honors at the Sweet 16. He's a versatile point guard that could develop into a four-year backup player much like Jarrod Polson and Dominique Hawkins. When you look at the list of in-state guys that could pick up a Kentucky offer at the season's end then Hollingsworth tops the list.
Jaylen Sebree
Christian County didn't lose a game to a school from Kentucky during last year's regular season in-part to the big time play of rising junior Jaylen Sebree. Sebree is a 6'6 small forward drawing some interest from programs like Xavier, Indiana, and VCU. He's already taken an unofficial visit to Kentucky. With his size and athleticism, he's a player that could climb the national rankings with a big showing this summer.
David Sloan
David Sloan is currently the top rated player in the state of Kentucky according to 247sports and is built much like our own Dominique Hawkins. I'd rank him more likely to pick up the Kentucky offer if it weren't so likely that he ends up at Louisville. He grew up in Louisville, the Cards offered him already last year, and he just transferred to Ballard. However, that didn't stop Kentucky from stealing Derek Willis.
Tavin Lovan
The only player on this list to have not appeared in the state tournament, it's Franklin-Simpson's Tavin Lovan. Lovan is a 6'4 shooting guard with offers from WKU and EKU along with interest from the Kevin Stallings era Vanderbilt. He put up monster numbers last season with 26.3 points and 11.3 rebounds per game. Plus we could hashtag #GetSomeLovan everytime he drills a three.
Dylan James
How do you hit the trifecta? Throw in the favorites, some contenders, and then pick a long shot.  For me that long shot is Dylan James. James is a 6'4 small forward and one of the best scorers in the state. As a junior at Mercer County, James shot over 40% from beyond the arc and gave eventual champ Dunbar (and Taveion Hollingsworth) all they wanted in the state tournament. Now he's transferring back to the mountains at Sheldon Clarkh with a shot to become a member of the 3000 point club. He's not the most athletic player but could be a Patrick Sparks for a new generation.
Who do you hope to see in the blue and white one day?