Jamie Foxx's Saturday News and Views
Happy Birthday to the man I am pretty sure just sleeps in a suit, Jamie Foxx. Seriously though. No one wears a suit more than this man besides guys on Wall street. You've come a long way since your role in Toys and brought us family classics like Django Unchained and Mother effer Jones in Horrible Bosses. Maybe we will learn to love you again as your cold icy heart is warmed over by Annie. Sidenote: I'm a little hurt. I just found out Jamie Foxx is not Jamie Foxx, but he is Eric Marlon Bishop. That's not nearly as cool as Jamie Foxx. Look at me…I'm rambling.
It looks like it was a slow news day, but let's go onto today's news and views:
Kentucky beat the Tar Heels
This pretty much sums up the win.
salty roy can be so funny https://t.co/HKhj2k9SCv

— Bomani Jones (@bomani_jones) December 13, 2014

But here are the highlights to go with it


and Alex is still making me cry.

The National anthem today was crazy.

I love this.

Drake Jackson committed to Kentucky
The number one center in the country committed to Kentucky today yesterday by surprising Mark Stoops with a cake. Is there anything better than getting cake as a football coach? Oh. Yes. Getting a number one ranked recruit.
Here's the video:
The KSR Christmas Party is going well….well for most of them
That moment when @DrewFranklinKSR asks Pitino for a selfie and he says "NO!!!"

— Matt Jones (@KySportsRadio) December 14, 2014
Rick Pitino just owned me. I'll admit it. I lost that battle.

— Drew Franklin (@DrewFranklinKSR) December 14, 2014
Poor Drew. How could Pitino be so mean?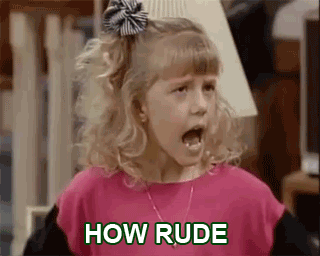 @sealey_KSR