Sacha Killeya-Jones hangs out at UK's practice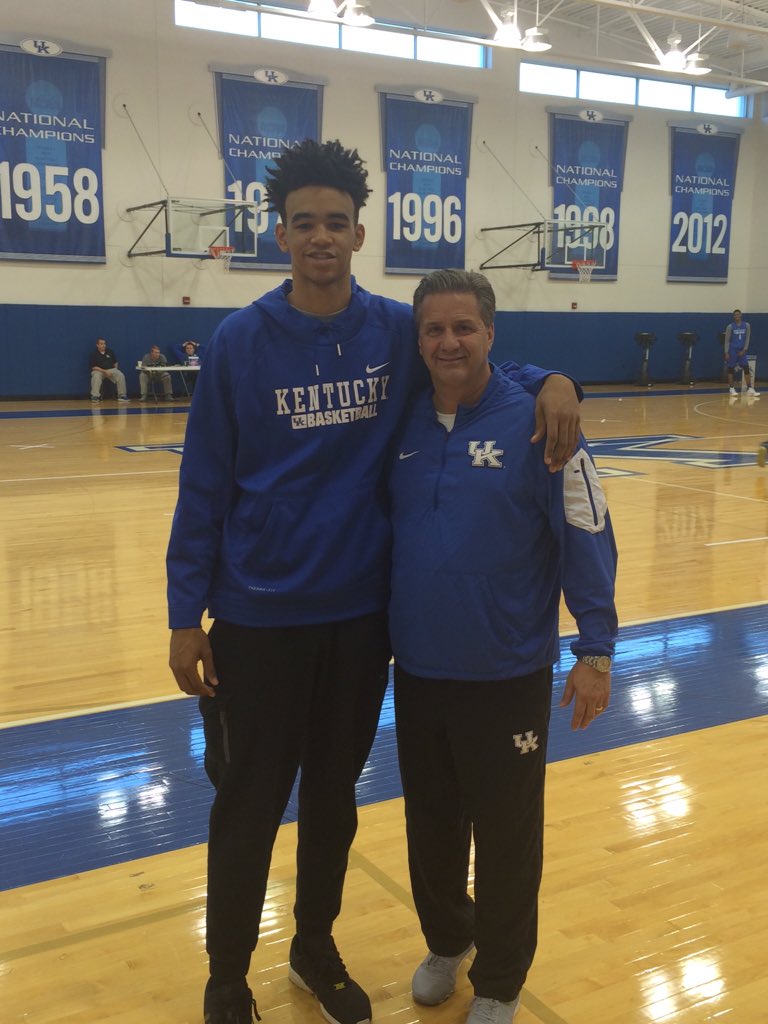 Future Cat Sacha Killeya-Jones is on campus this week for a visit and looks very tall in this picture John Calipari posted on Twitter. Killeya-Jones is listed at 6'10", but with that hair, is easily over 7′.
The big man from Virginia has been tweeting during his trip, and had this note from practice:
Derek Willis has one of the weirdest shots I've ever seen but it's cash 99% of the time

— Sacha K-J‼️ (@The_SKJ) November 23, 2015
Pretty good observation, actually.
Meanwhile, Calipari also tweeted that he's listening to the album "The Fox and the Monk" by John Smith, which means he must be getting tired of hearing "Hey Soul Sister" on repeat. Judging by the single "The Magician," it definitely belongs on a "Chill Sunday morning" playlist: