RNC Hangover's Friday Evening Notes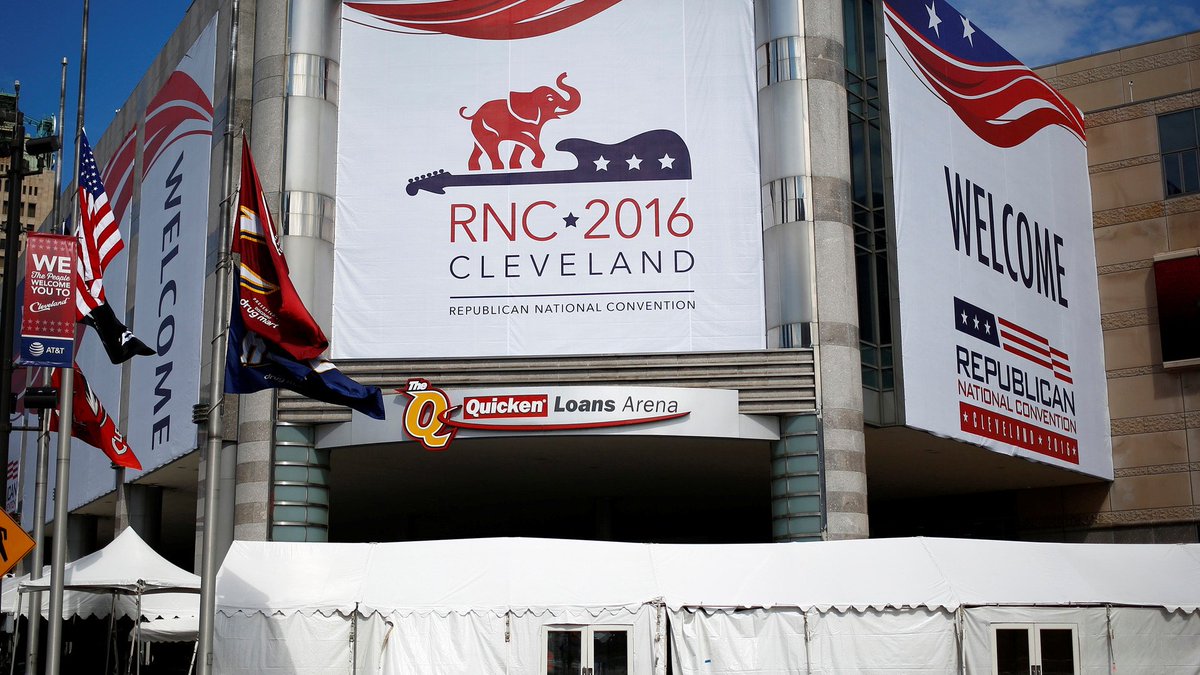 The Kentucky Sports Radio caravan is back from Cleveland and I am exhausted after five days at the Republican National Convention. I will have plenty to write about the RNC once I get settled in after next week's Democratic convention, but for now, take these Friday evening notes about the experience and some thoughts on the little bit of news around UK land.
— Kentucky's new football facility looks better than I ever imagined. I'm really jealous of all the media members who were able to tour the facility earlier today; their photos and tweets from the tour helped pass the time on my way home, but I really wish I could've been there to see it for myself. Everything looks state-of-the-art and top-notch, especially the retina scanners for entry into the weight room. That Gatorade bar is pretty cool, too — as is everything else. It will all go a long way in recruiting and should light a fire under the current bunch of Wildcats with new amenities to improve all aspects of their game and routine. Looks like $45 million well spent.
Read Nick's recap of the tour here.
— Mark Stoops expects to make a bowl game. Listen to his comments to the Rotary Club of Lexington, courtesy of our friends at KSTV:
"We'll get those few plays, those yards, those inches to make the difference to get over the hump."
— That picture from last night's basketball workout further proves what we're hearing about the 2016-17 Wildcats: they're committed to the gym and putting in the work to be great. And to those complaining about Isaiah Briscoe and De'Aaron Fox wearing their t-shirts over their faces, please stop. Focus on how the entire team appears to be in outstanding mid-July shape instead.
— Cleveland was a ghost town. After months of hearing about the potential danger we would find outside the RNC, the city held the four-day event without one major incident. There were arrests each day, but nothing too wild or threatening to others. Not once did we see a protest with more than 30-40 people, and even then it was done with respect to bystanders and police officers. Speaking of police officers, they were everywhere and overly friendly all week long. One officer told us it was like a paid vacation. Hats off to those men and women in law enforcement who patrolled the city each day and night so Ryan Lemond could stumble the streets without fear.
— I'm a big fan of the World's Best Farter:
He told me Matt Lauer and Al Roker took a photo with him right before I did. Popular guy.
— Kid Rock's still got it. I had my doubts, but when "Bawitdaba" came on, the outdoor amphitheater along the Cuyahoga River exploded with rich white men in suits headbanging to the late-90s classic:
What a way to close out the convention.
— I hope you'll follow us in Philadelphia next week at the DNC. 99.9999 percent of our readers and listeners understood that our week in Cleveland was to try something new in the slow summer, not for politics. To those people, we hope you'll stick around another week when we try the Democratic side. I can't remember a better five days of radio and we expect the same next week in Philadelphia. I'll be asleep until then, so don't call or text.