Rick Pitino was yelling at fans during Louisville's loss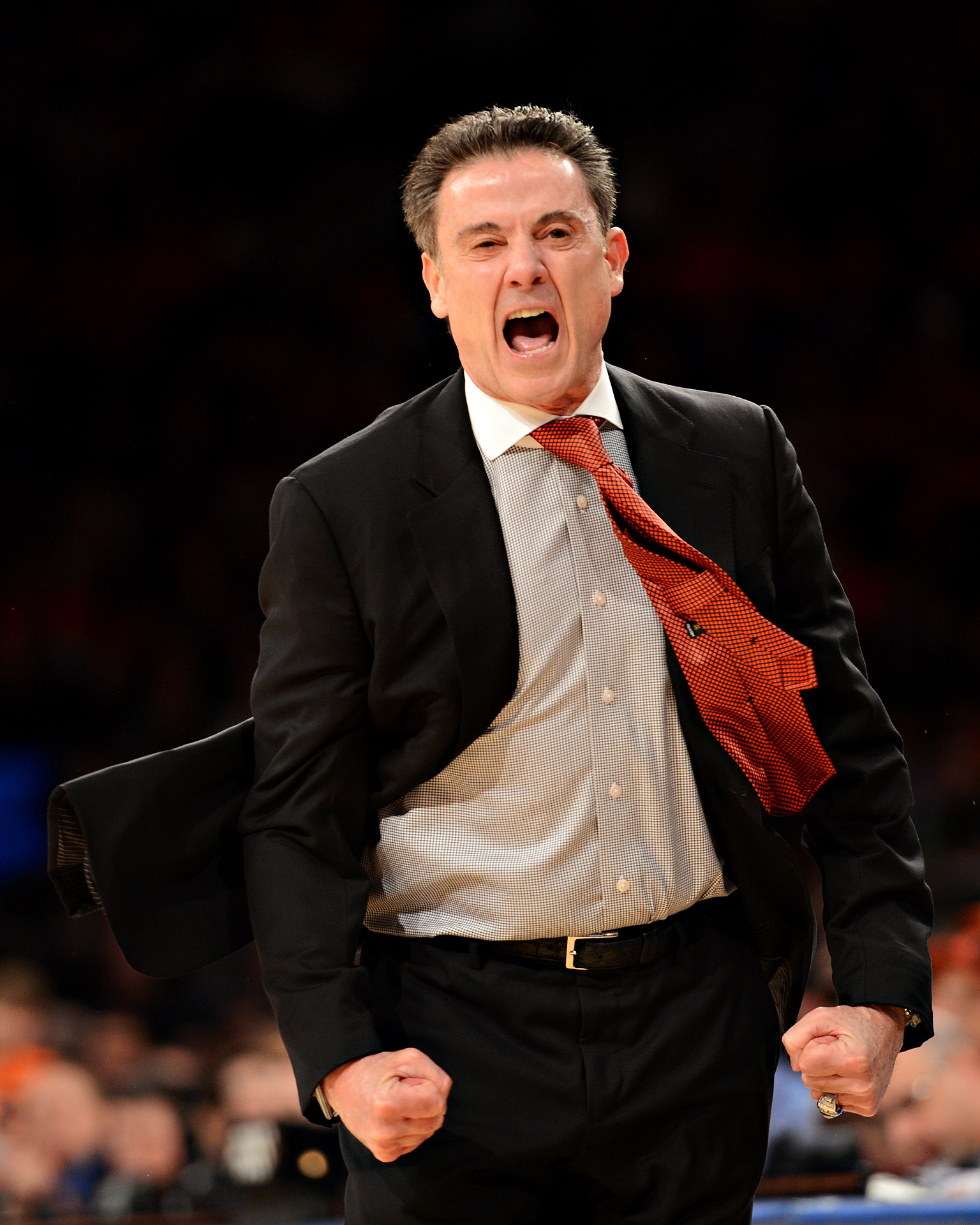 Kentucky wasn't the only team in the bluegrass to drop a college basketball game today. Our good friends over at the University of Louisville also took an L down in Miami, where Rick Pitino got a little testy with fans seated behind his team's bench during the game.
Multiple people are reporting Pitino was overheard shouting toward fans, going as far to (allegedly) say, "Shut the f*** up and sit down."
I've been told by someone sitting courtside that Pitino did get into it with a fan earlier. Told fan to "shut the f*** up and sit down."

— Matt Porter (@mattyports) February 27, 2016
When asked about it afterward, Pitino said, "I just said, 'Do you have any other vernacular here at Miami other than shut up and sit down?'"
It's hard to believe Pitino would explode on fans because he's always been so calm and collected, never losing his cool.