Ranking Thanksgiving Side Dishes, from worst to best
Today, we celebrate Thanksgiving, a truly American holiday because yeah, the historical stuff, but also because people are encouraged to eat as much as they can. Only on days like today are you encouraged to stuff your face, get drunk, put on stretchy pants, watch football and nap, all before 5 p.m. (In some cultures, we also call this "Sunday Funday.")
To get you ready for the busy day ahead, I ranked every Thanksgiving side dish I could think of from worst to best:
16. Creamed onions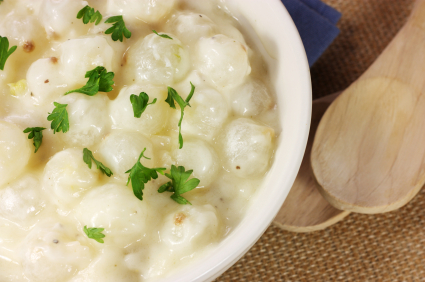 Look, I love onions as much as the next person, but what is that?! The internet tells me creamed onions are pearl onions that are cooked slowly over time until they're sweet. Apparently it's a New England thing, and that's fine by me. They can keep their mushy little onions while we slather butter and cheese over carbs like normal fat Southerners.
15. Cranberry sauce (canned)
Cranberry sauce is the dish you think you have to have on your Thanksgiving table but is rarely ever touched; that's especially true of canned cranberry sauce, which is why you put the least responsible person in your family in charge of it because there's no messing that up.
Mmm…you know what goes great with this delicious turkey we spent hours slaving over? This gelatinous cranberry substance in the shape of an aluminum can that Derek didn't even bother to cut up.
Exactly.
14. Carrots
No matter how hard you try to dress them up — balsamic reductions, roasted, truffle butter, etc. — they're just carrots. The only reason they belong on the Thanksgiving table is so you can guilt your kids into eating something healthy before the second helping of pie.
13. Squash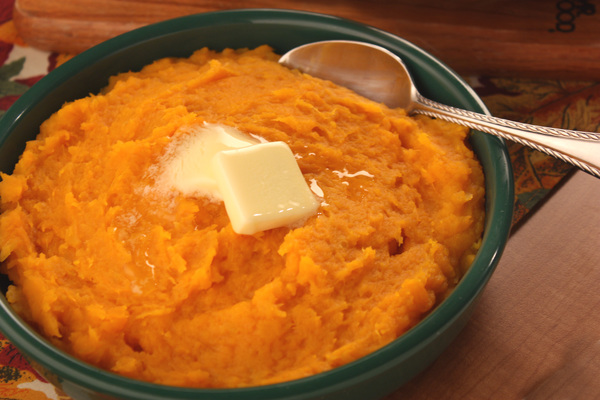 You know what sucks? Serving yourself what you think is sweet potatoes only to find out it's squash.
12. Cranberry sauce (fresh)
The only reason this is higher on the list than the canned variety is it takes actual effort to make, meaning whoever is in charge of making it will guilt you into eating at least a spoonful.
11. Brussels Sprout
As an adult, I have mostly gotten over my childhood distaste for brussels sprout; however, I think it says something about them that they are only acceptable as a Thanksgiving side dish when they're cooked with bacon and onions.
10. Green bean casserole
The real stars of this dish are the fried onions on top. One of the things I love most about Thanksgiving is that it's perfectly acceptable — encouraged, even — to make foods that are supposed to be healthy — green beans, brussels sprout, broccoli, sweet potatoes, etc. — totally unhealthy.
I guess we should have something green on the table…hmm…just put these beans in a dish, put some Cream of Mushroom soup, butter, and cheese on them and stick it in the oven for a while. …Wait, still too much green. Throw those fried onions on it.
9. Broccoli casserole
See above.
8. Sweet potato casserole
See above, just make it even better by putting brown sugar, butter, and pecans on top. Or marshmallows. I personally prefer the former, but hey, neither is healthy and both give you an excuse to eat something sweet before dessert.
7. Baked apples
And no, not like whole baked apples like some people make. I'm talking about sliced up apples cooked in brown sugar, butter, and cinnamon served piping hot, Cracker Barrel style. The ultimate example of healthy gone bad and by bad I mean awesome.
6. Dinner rolls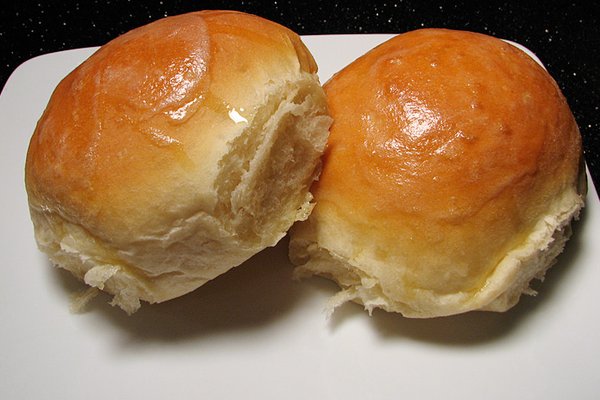 The dark horse of any holiday meal. I personally prefer rolls to be slightly sweet and just soft enough to soak up leftovers on the plate. If you're in the Danville area, Burke's Bakery has THE BEST dinner rolls around. Tell 'em I sent you.
5. Corn pudding
Not a huge fan of corn by itself, but who isn't a fan of corn cooked in butter, milk, sugar, and eggs? This is a staple dish on any southern Thanksgiving table.
4. Gravy
Some people may consider gravy a condiment, but not this blogger. Gravy is the Tyler Ulis of the Thanksgiving table; it makes everything around it better. Mashed potatoes a little bland? Gravy. Turkey too dry? Gravy. Little brother won't shut up? Gravy. (Although that last one might get you in trouble.)
3. Mac and cheese
Mac and cheese on any day is amazing. Fancy it up by popping it in the oven and you've got a Thanksgiving classic. Even if all of the other side dishes fail, you can never go wrong with mac and cheese.
2. Mashed potatoes
I mean, just look at that. I went back and forth over mashed potatoes and stuffing for the #1 spot, and even though mashed potatoes didn't come out on top, everyone wins. Lumpy or smooth, with gravy, sour cream, or butter, there is nothing better than overloading on this delicious carbohydrate. Some things are just worth being fat for.
1. Stuffing
Other than Thanksgiving and Christmas, when do you eat stuffing? Exactly. That's why it's the ultimate Thanksgiving side dish, no matter how you prepare it. My mother makes stuffing balls with spicy sausage, taking the dish to an entirely different level. (My sister and I fight over who gets to be the taste tester.) Since we don't put our stuffing inside of the bird, technically I guess it should be called dressing, but whatever. That just sounds odd. Stuffing balls FTW.
I'm sure some of you disagree on the rankings, which is why I came up with this handy little ranking tool for you to weigh in yourselves:
Happy eating.