Post Positions and Morning Line Odds for Kentucky Derby 144 Prepare to place some bets.
The post positions have been drawn and the morning lines have been set for Kentucky Derby 144. The favorite is starting from a solid spot. Justify is in gate No. 7, sitting cozy outside a pair of fast pace-setters, Audible and Good Magic, with a pair of closing long shots, Lone Sailor and My Boy Jack, to his outside.
Justify isn't the only elite horse with a favorable draw. None of the "good" horses in the field are doomed by a bad draw, and many are clumped together. Mendelssohn and Magnum Moon, the second and third-highest odds in the field, are separated by one gate. Santa Anita runner-up Bolt d'Oro and Florida Derby winner Audible round out the top five at 8-to-1.
Two horses that will bring plenty of value to the table at 12-to-1 are Good Magic and Vino Rosso.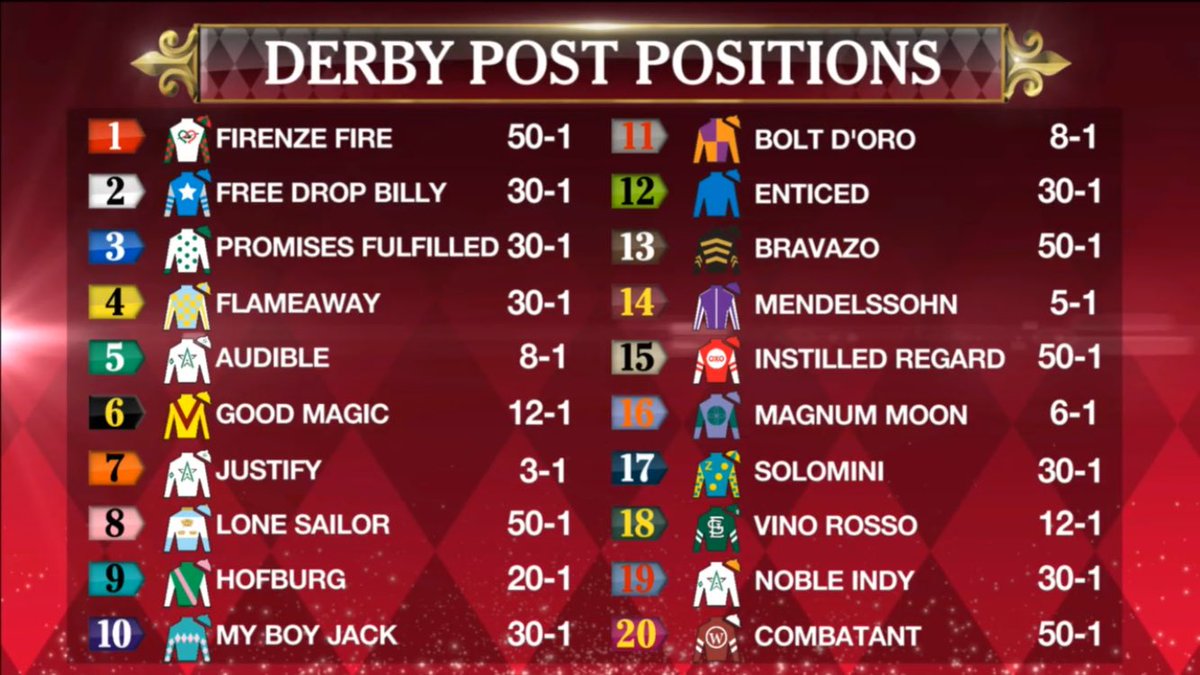 Two tips from a backside insider: bet early and bet often.
[mobile_ad]