PGA Tour's impact in Kentucky transcends the tee box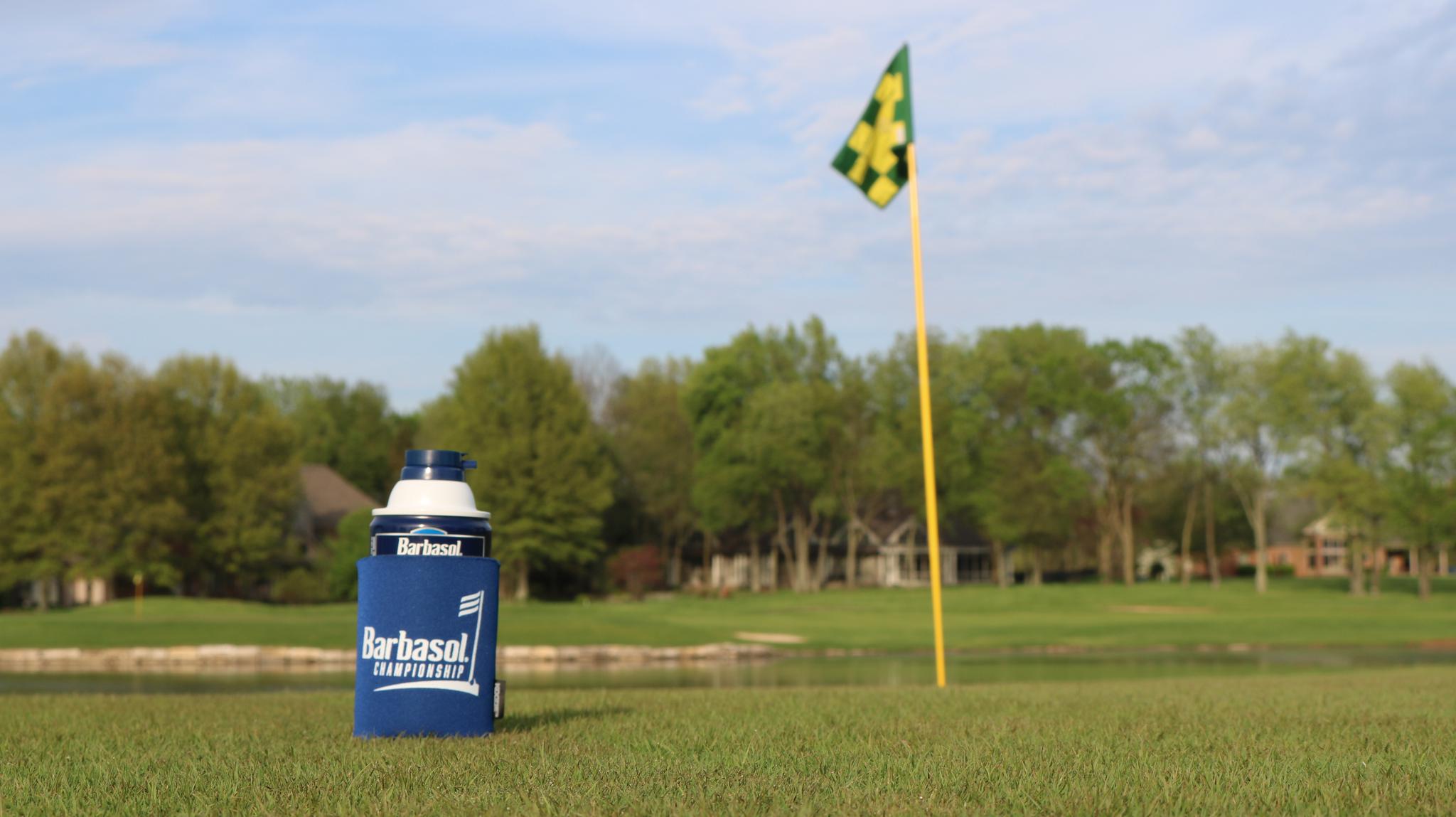 It's a competitive Sunday out at Keene Trace, where the Barbasol Championship is up for grabs in what is shaping up to be a fun finish. The championship's $3.5 million purse will send some home a little bit richer, and the event's standing within the PGA Tour will help some golfers gain FedEx Cup points.
But the impact that cannot be measured is what will happen in Kentucky as a result of the Tour event.
Everything starts with the Barbasol's tagline: "Caddie 1:27, No one should walk alone."
"The caddie is real easy — it's about golf," said Keene Trace owner Evan Mossbarger. "[James] 1:27 is the verse in the Bible we have adopted for our mission. It talks about [how] we should take care of the orphans and widows in distress."
To accomplish this goal, the Barbasol Championship has partnered with five local organizations, pledging to donate revenue from the tournament to their respective causes. The groups involved include All God's Children, Kentucky's Children Hospital, Woodhill Community Center, Make-A-Wish and Refuge for Women.
"Everyone needs a caddie or someone to walk with," said Bryan Pettigrew, the Barbasol's tournament director. "All the funds we raise this year are for these Kentucky-based organizations."
While every partnered organization is located in Kentucky, each has a different story. Some were locally founded and have stayed small while others are local branches of national organizations.
Only one began in the Bluegrass and expanded across the nation.
Conversely to the PGA Tour, a national entity which found its way to the Bluegrass last year, Refuge for Women began in Garrard County ten years ago and now has five national locations.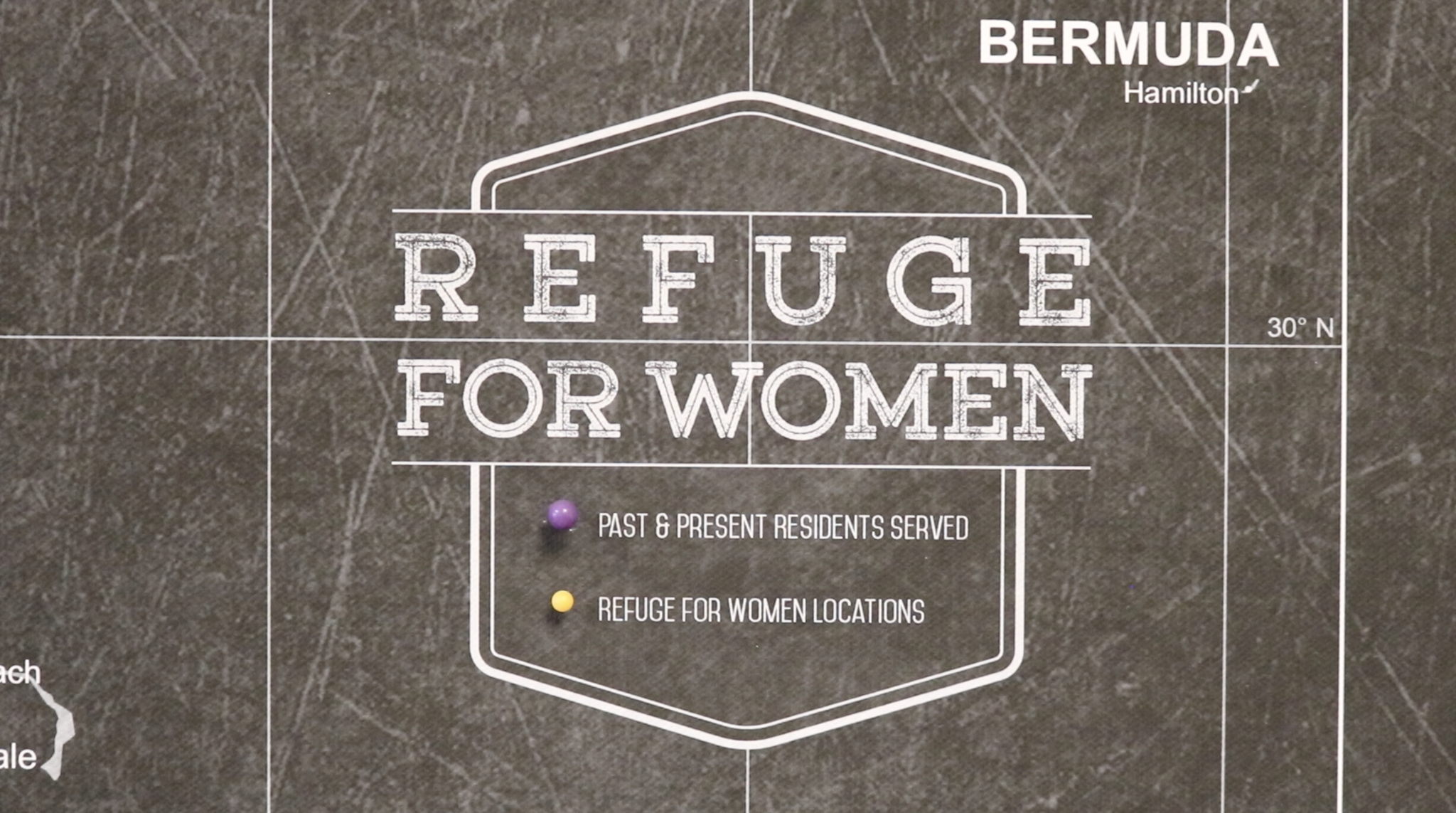 The faith-based non-profit provides long-term care for women who have escaped human trafficking and sexual exploitation.
"Continuing to raise the awareness of human trafficking is going to be such a huge blessing," said Ked Frank, Refuge for Women's President.
The organization's services include a 9-12 month program, which includes three phases: healing, job prep and employment.
It has centers in central Kentucky, Chicago, northern Texas, Ohio Valley and southern Nevada, and plans to build three additional long-term houses by 2020 — one in southern California, one in Kansas and one on the Gulf Coast of Texas.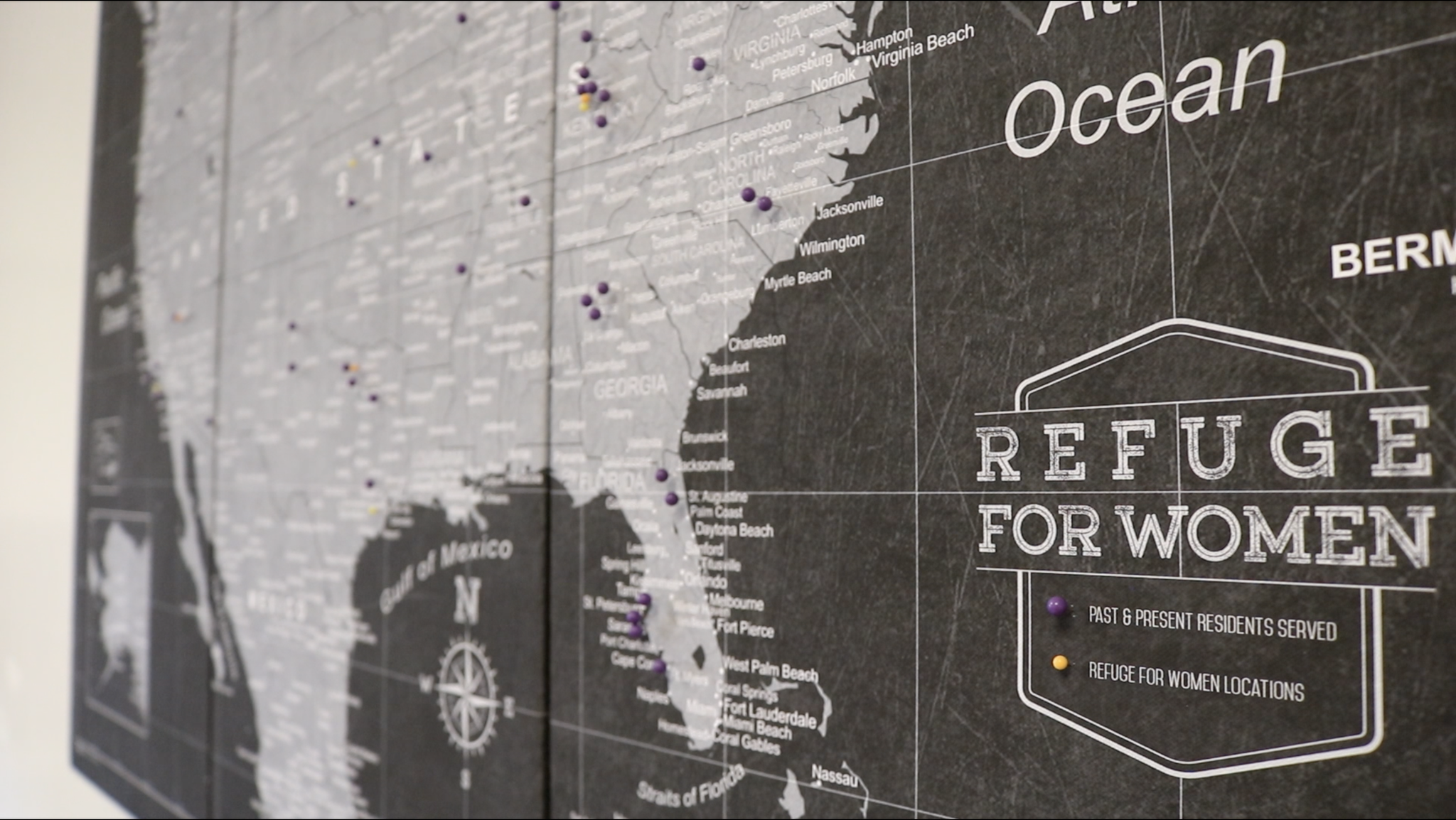 Despite being a national organization, the prospect of the Barbasol Championship raising awareness to the issue on a local level excites Frank.
"Sometimes we think it's [sex trafficking] in L.A, it's in New York, it's in Europe, but then, we're out talking to high school students as part of our prevention program, and we're telling them there are 45 open cases for trafficking in the state of Kentucky alone," said Frank.
According to the National Human Trafficking Hotline's website, 71 human trafficking cases were reported in Kentucky last year, 55 of which were sex-related cases.
Given Refuge for Women's planned expansion, Frank believes the Barbasol partnership came at an ideal time. Along with the new long-term houses, it is purchasing a 50-acre lot in the Bluegrass to add an emergency resource by the fall of 2019.
"We're in the process of opening an emergency house that's going to be in conjunction with Kentucky State Police," said Frank. "They can arrest somebody, and within four hours, [the victim] can be on our farm, in our emergency house."
Along with raising awareness of human trafficking, Frank hopes the tournament brings volunteers to the organization, as well as service projects.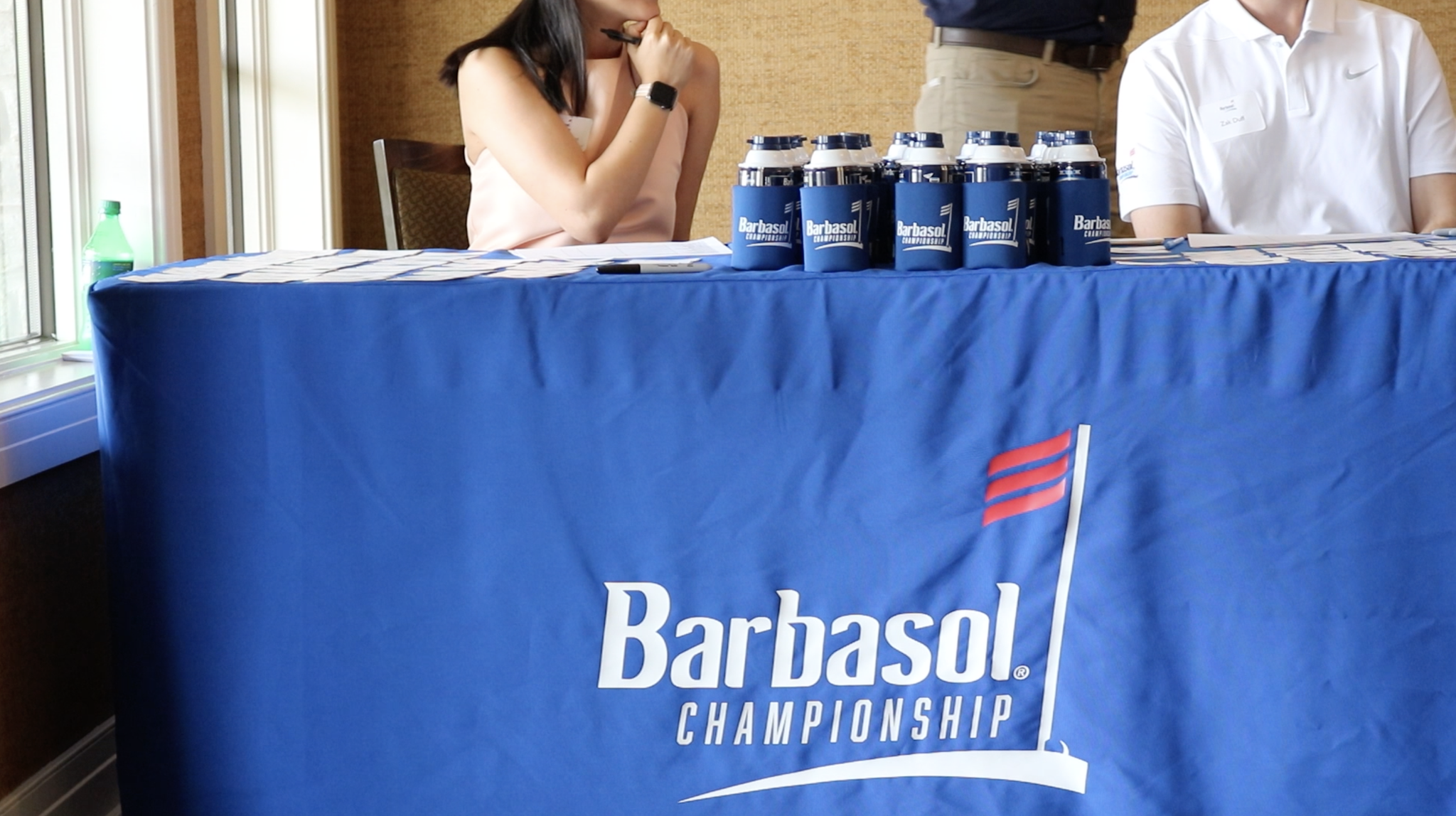 "My hope is that there are some projects that we can work on together," said Frank. "They're going 'Hey, we want to get to know the individuals who are coming through your program so that when there's victories or lives being changed, we can celebrate those.'"
Frank's mindset reflects Mossbarger's outlook for the Barbasol Championship. During the press conference, Keene Trace's owner said he wants the tournament to be a caddie to the community, much like "Jesus is our caddie."
"The golf tournament is really a vehicle to strengthen our community," said Mossbarger.
A strong community is aware of what its issues are, and Refuge for Women and the PGA Tour are determined to shine a light.
"One of the fun things about this event is how much it gives back to charity," said Pettigrew. "[The PGA Tour] gives $190 million back every year, and we hope to grow that here in Kentucky."
Catch the rest of the action on TV today at 4 p.m. on the Golf Channel. Learn more about Refuge for Women here.