Patrick Towles Impresses Houston Texans' Staff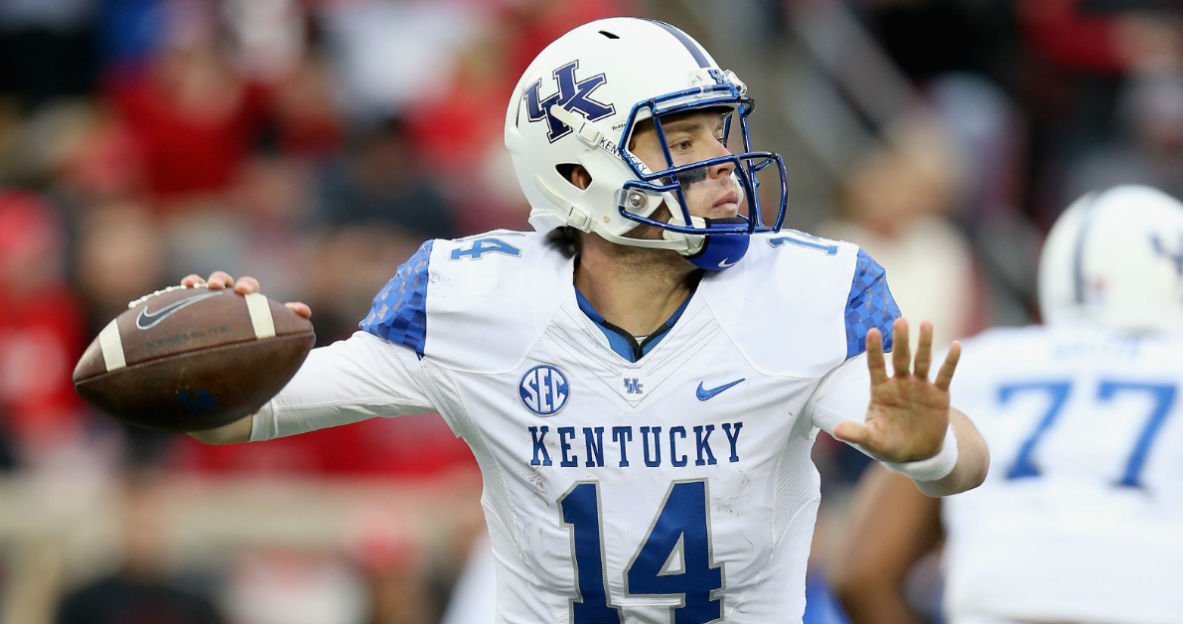 Last night, it was reported that former UK quarterback Patrick Towles would be given a rookie tryout with the Houston Texans. According to his tweet this afternoon, it must've gone well for the northern-Kentucky native.
All you can ever ask for is an opportunity. Blessed the @HoustonTexans are giving me one!

– Patrick Towles (@patty_ice_8) April 30, 2017
Towles, aka PattyIce, spent his last year of eligibility playing for Boston College in the ACC. He led the Eagles to a 7-6 record, including a Quick Lane Bowl victory. On the year, Towles passed for 1730 yards, 12 touchdowns, and only 7 interceptions. This was a big improvement, as he only threw 9 touchdowns and 14 interceptions in his last season as a Wildcat.
Congrats, Pat! Good luck in Houston.
– Patrick Towles (@patty_ice_8) February 23, 2017