NYRA Bets' Morning News: Free Breeders Cup bet, Election update and UKMBB news
A message from our sponsor:
There's no better place to be for the Breeders' Cup World Championships at Keeneland on November 6th and 7th than NYRA Bets! New players who sign up today can get a FREE $25 BET with promo code CUP25. Available nationwide, NYRA Bets offers incredible HD live video and replays, online contests, exclusive promotions and expert picks.
Download the NYRA Bets app to start betting horse racing online with a free $25 bet with promo code CUP25. Sign up now at NYRABets.com or download the NYRA Bets app.
---
Good morning. How are you? You good? Still feeling the Election Day anxiety? It's OK–we should know America's pick sometime before Christmas. Right now it is still a close race and I'll leave it at that to keep from adding to the stresses on either side.
Everyone can agree on one thing though. Let's figure it out and move on.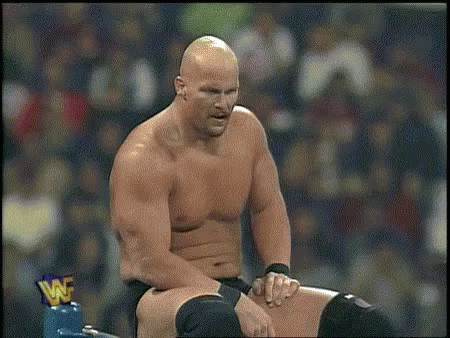 Now for some UK Basketball headlines while UK Football takes a week off to rest up.
Kentucky Basketball added a new walk-on with big family connections.
It didn't take long for Kentucky to fill the walk-on vacancy left open by the exit of Isaac DeGregorio after only a summer on the team.
On Tuesday, UK added a new walk-on in Kareem Watkins, a last-minute addition to the roster and the final piece to the 15-man squad. Watkins is the stepson of Dajuan Wagner, one of Calipari's most beloved former players from his early days at Memphis, and the step-grandson of Milt Wagner, a former NBA player and assistant coach under John Calipari at Memphis and under Tony Barbee at both UTEP and Auburn.
Watkins played at Kingsway Regional High School in Camden and averaged over eight points per game in his senior year; however, it is Watkins' connection to another high school star that could be most beneficial to the Wildcats. His younger brother is DJ Wagner, short for Dajuan Wagner Jr., the No. 1 overall player in America in the Class of 2023.
Watkins will be a senior when DJ Wagner is a college freshman. I think you understand the significance here.
Karl-Anthony Towns opened up about losing his mother to COVID-19.
In a new video titled "The Toughest Year Of My Life," Towns described Jacqueline Cruz-Towns' battle with COVID-19 and the moment he made the decision to let her pass from a medically-induced coma. The heartbreaking conversation also includes photos and memories from the self-proclaimed mama's boy.
It's a bye week for Kentucky Football, but we still have new bowl projections.
Nick Roush doesn't have any press conferences to attend so he gathered up all of the latest bowl projections for the Wildcats during the week off.
The Liberty Bowl makes up three of the eight predictions, in addition to picks for the Music City Bowl, Texas Bowl, the Camellia Bowl, the Gator Bowl and the Las Vegas Bowl.
KSBar and Grille's $9 Lunch Specials don't care who wins the election.
Lexingtonians, are you considering KSBar and Grille for your lunch break? You should because the 9 for $9 lunch menu is great for the budget. Get any of the following menu items plus fries/chips and a drink for only nine American dollars.
See you there.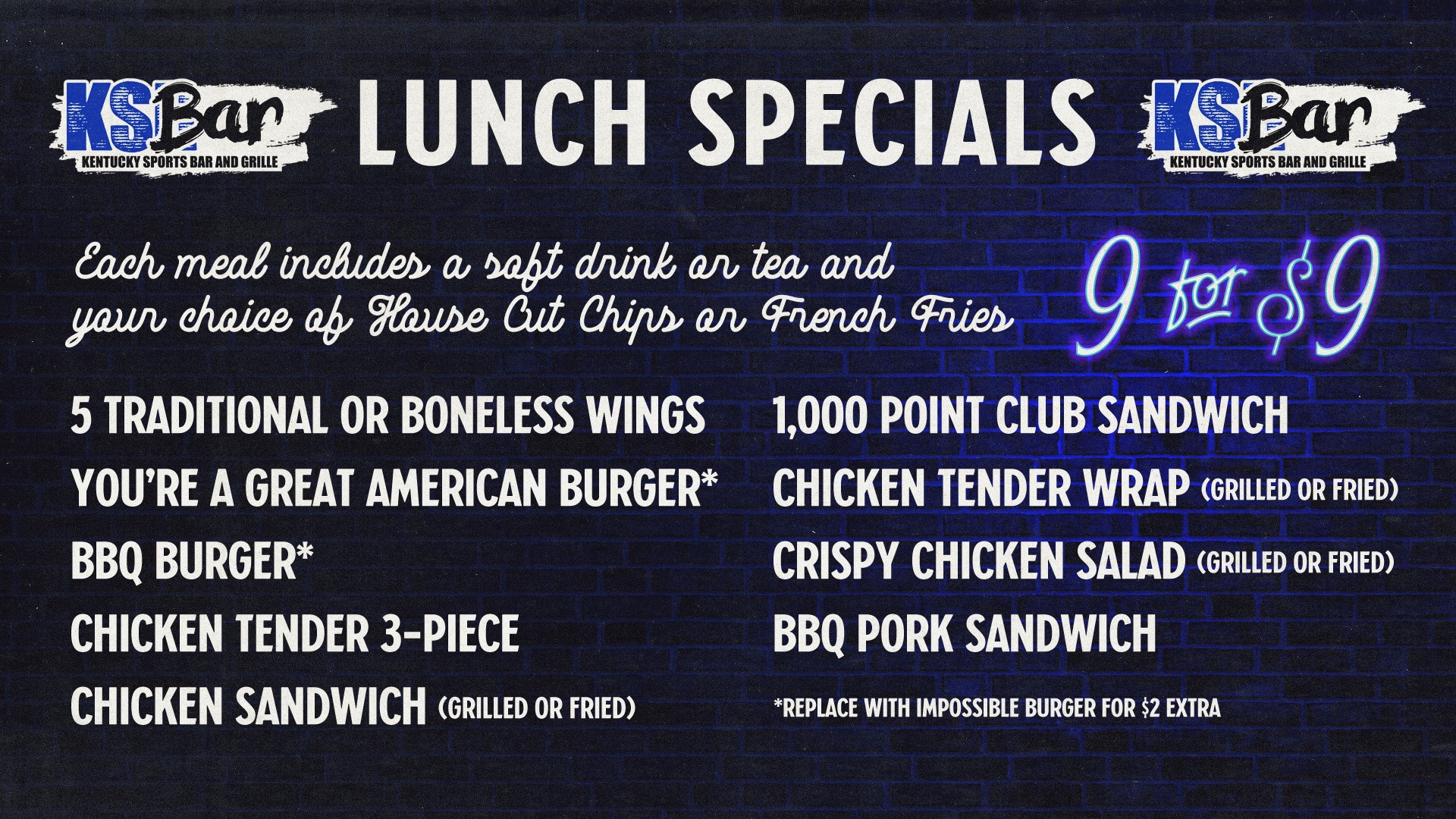 And don't forget… you'll want to be at KSBar and Grille this Friday and Saturday for our Breeders' Cup cash giveaway contest. More details on that to come.
Happy Birthday, Tyrese Maxey!
Still stuck in NBA Draft limbo, UK's All-SEC shooting guard is celebrating his 20th birthday today.
Maxey will learn his first basketball employer when the draft finally gets underway on Wednesday, November 18, after a fourth-month delay; until then, Maxey is preparing for the league and trying to improve his draft stock. He is currently projected as a mid-first rounder, outside of the lottery.
Let's celebrate his birthday with memories of clutch shots in his Kentucky debut around this time last year.
We're going to Pendleton County on today's show.
Tune in to KSR at 10 a.m. for some election talk, more UK sports news during the bye week and we'll profile Pendleton County, home of Dontaie Allen and Woolfest.