No. 8 Kentucky Volleyball knocks off No. 1 Florida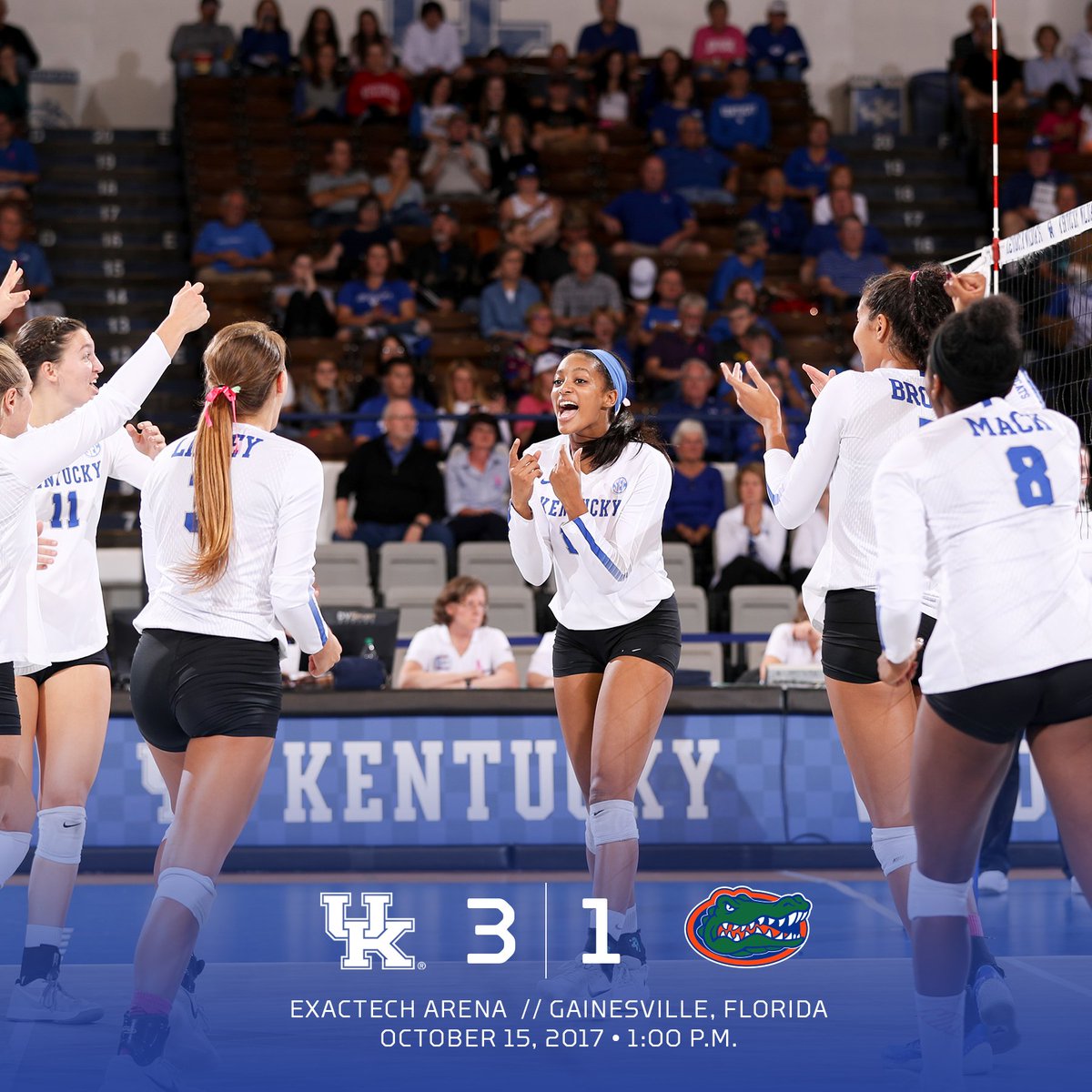 Down goes Frazier.
The No. 8 ranked (No. 3 RPI) Kentucky Wildcat volleyball team just knocked off the undefeated No. 1 Florida Gators, winning 3-1 in Gainesville.
This is the third time in history UK has been able to defeat the Gators on the road, and their first time taking down the No. 1 team in the nation.
Victory! Kentucky! pic.twitter.com/7MC98nR13W

— Kentucky Volleyball (@KentuckyVB) October 15, 2017
The Volleyball Cats did an exceptional job on both ends, blocking on the wings, finding open holes on blocks, and shifting momentum whenever Florida managed to get a full head of steam on offense.
Kaz Brown and Emily Franklin both found success on slide plays, with Leah Edmond dominating on outside hits. Setter Madison Lilley had a field day, putting the ball in position for her teammates with ease. The Kentucky blockers had a solid outing, but libero Ashley Dusek wore out the Gator offense all afternoon.
The Cats will almost certainly move into the top-three following today's victory, with a shot at No. 1 entirely possible.
This is the 11th consecutive victory for Kentucky, and it doesn't look like anyone in the country can stop them.
UK is now 16-2 (7-0 in the SEC) on the year, with a battle against Tennessee set for next Sunday at Memorial Coliseum at 1:30 pm ET.
It's a party! pic.twitter.com/z7830NVxHM

— Kentucky Volleyball (@KentuckyVB) October 15, 2017
CATS BY A MILLION