Nike Peach Jam: Thursday Night Live Updates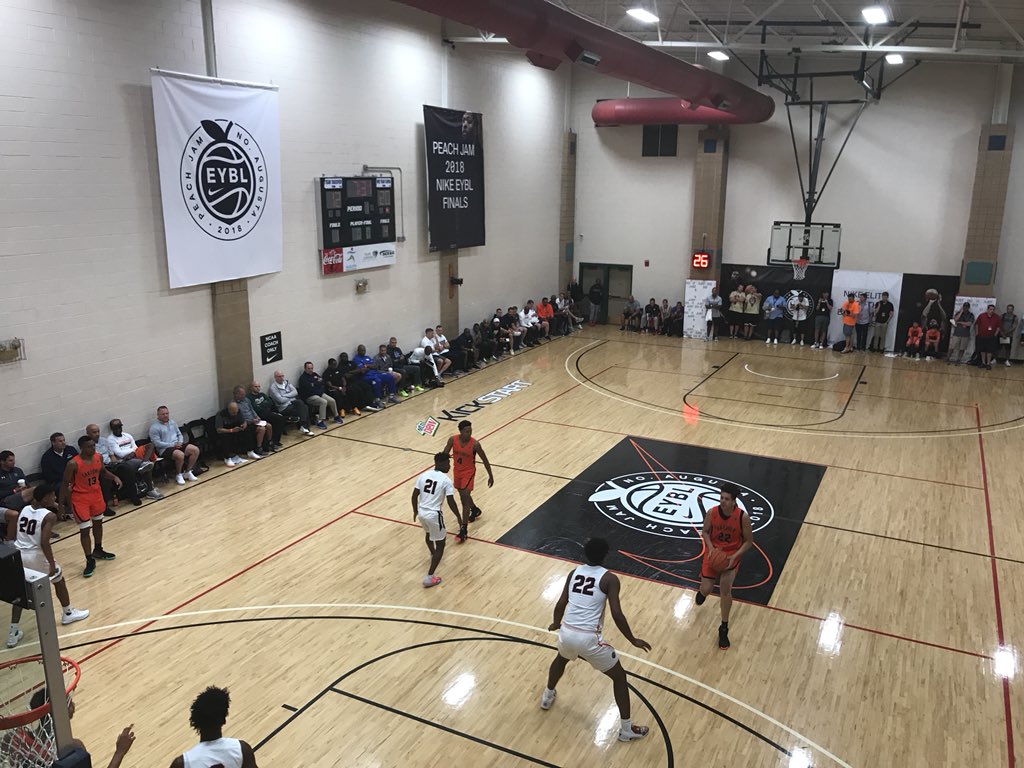 KSR's TJ Walker is back at Riverview Park in North Augusta for the Thursday night round of games at the Nike EYBL Peach Jam. He's evaluating Kentucky's top prospects in the 2019 and 2020 classes, while keeping an eye on John Calipari and his assistants to see who they're watching.
Follow along below for live updates and highlights. You can see the thread from the day games here.
---
6:07 PM: Barbee and Payne starting out watching Jaden McDaniels (they've watched everyone of his games, but he's always played against other major UK targets) and 2020 star N'Faly Dante. Dante already has an offer from UK.
6:29 PM: Dante is an absolute stud. Needs to get in better shape but he would be a top 10 player in 2019 if he ever made the jump. Great frame and an elite shot blocker and rebounder. He is showing some range too:
6:52 PM: Dante nearly with the And-1 cram. His spacing is fantastic and will be on the receiving end of plenty of oops in college.
7:00 PM: First time I've seen McDaniels attempt to post someone up. A much smaller defense and it works. He was fouled and had a nice dunk the following possession. Not on tape because I have bad timing.
7:03 PM: I think I've figured it out with McDaniels. It's confidence. When he has someone smaller on him he attacks. Someone that's bigger and he's more passive and kinda just floats.
7:10 PM: Another big block for McDaniels. He's coming alive. Dante is the more complete player, and they play different positions, but this has easily been McDaniels best all around game. Sadly his team is getting stomped 58-41.
7:16 PM: Dante's team crushes McDaniels', 72-49. Now we wait to see if Payne and Barbee move. They haven't watched Lecque all week and he's playing on the court behind them, but Cole Anthony is set to play on the court they are at currently.
7:20 PM: Payne left to watch Vernon Carey. Barbee has stayed to watch Anthony. Third straight game no one from UK has watched Lecque. As we've said before on the Monday Insider Notes, it appears UK is moving in a different direction.
7:32 PM: Up next is Cole Anthony. Tony Barbee is watching. Chris Mack and his daughter have also arrived. Only coach here with a kid.
7:38 PM: I hate that PSA Cardinals strictly play zone. Tough to see Anthony's ability in man-to-man. He was really good in Canada for Team USA, but they also were up 41-0 after one quarter against one team.
7:39 PM: Pearl with his hood up. What a nerd.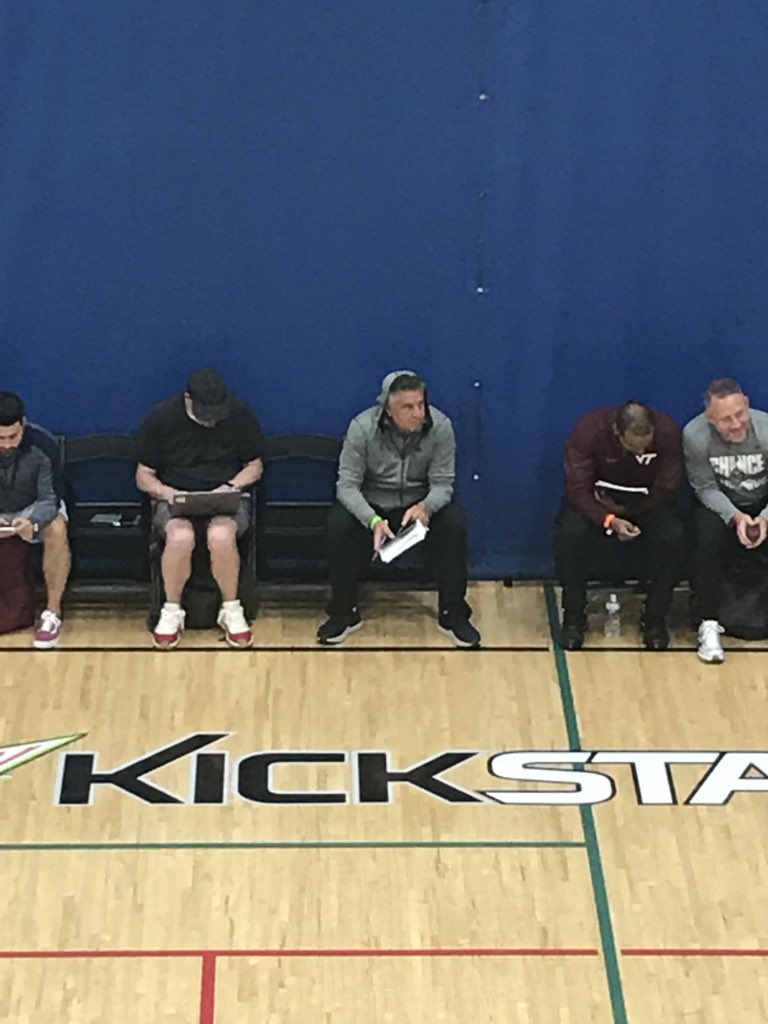 7:45 PM: Anthony always makes the right pass. He's also incredibly talkative. A Maxey and Anthony backcourt would be in the conversation for Cal's best duo.
7:50 PM: Anthony posting guys up and just had a swat on the other end. He doesn't look big and he's not, but he plays strong and is aggressive.
8:00 PM: Anthony's team up 28-22 at the half. They've actually had a poor showing so far and this is a must win game for them. Anthony is not disappointing. Meanwhile, I'm getting loopy watching so much basketball.
8:10 PM: Wow! Anthony with a beautiful up-and-under, scoop shot that goes in plus the foul. Anthony goes over to his bench and gives his bicep a little smooch while shaking his head.
8:23 PM: Anthony drives baseline, looks like he's falling out of bounds but somehow repositions in air and scores. If it sounds like magic, it looked like it.
8:27 PM: Anthony's game was a blowout and the court Wiseman plays on next is already jammed pack. I'm trying to get a spot early and it happens to be Carey's game. His team, with 2020 top three player Scottie Barnes, is down two with four to play.
8:34 PM: I spoke with Barnes earlier about recruiting and UK. Didn't really seem like he'd started looking into it, so he didn't gush about UK. UK has offered him and Dante in 2020, you get those two and you're in a great spot to get the No. 1 class.
8:52 PM: Barbee has made his way over to watch Wiseman and Jeffries. Last game of the night.
9:10 PM: Jeffries doing everything right but finishing at the rim. Really aggressive player.
9:36 PM: And we're off! Wiseman and Jeffries take on Keion Brooks