Moving On's Wednesday Morning Wakeup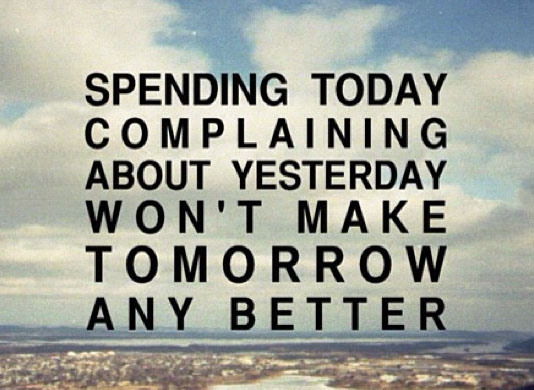 Hello, everyone. What did you do last night? You watched a basketball game? What basketball game? Kentucky? Kentucky played last night? I don't know what you're talking about. What loss? Are you drunk? It's 9 a.m.
Seriously though — let's put that game behind us and move on to the next challenge. Looking back isn't going to get us anywhere so let's get excited about the trip to Tuscaloosa here in a few days against another very good SEC team. We will touch on a few leftovers from last night throughout the day, but let's not give that game the satisfaction of keeping a good Big Blue Nation down.
Losses happen. This isn't the Kentucky team of a year ago. More losses will come and all we can do is take each one in stride and hope for improvement as the season progresses.
Keep your head up today and be the best version of yourself. This .gif of two corgis on a treadmill should get you going…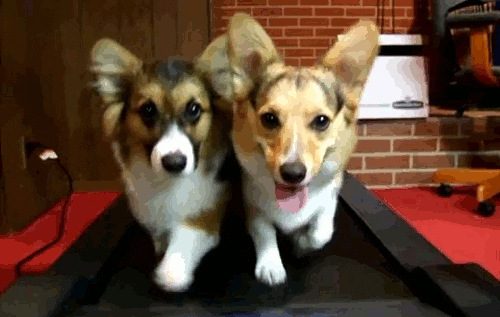 You have to like Tyler Ulis and Jamal Murray calling out their teammates.
Calipari said "a couple of guards" got vocal in the locker room following the loss, calling out the team for no-showing in the game. Those two guards have to be Ulis and Murray, the only two players who showed up last night.
Ulis said afterward, "Guys came out, didn't really want to play, didn't play that hard, and just basically seemed like no one really played to win."
Murray added,"It was just frustrating knowing we're so much better."
Johnny Jones was really excited about beating Kentucky.
LSU Men's Basketball Head Coach @LSUCoachJones Ran Off On Da Plug Twice. He Break it Down @ The End pic.twitter.com/OymkOLyArz

— Plies (@plies) January 4, 2016
He is "running off on da plug twice," as the kids say. It's the new thing these days, so I'm told. I'm more of a run off on the plug once kind of guy.
Jonathon Kongbo decommitted from Tennessee last night.
Days after receiving a scholarship offer from Kentucky, Kongbo, the No. 1 JUCO football player, announced he will reopen his recruitment. He will wait until National Signing Day before announcing his new decision and hopefully Kentucky will be in the mix. However, Alabama, Auburn, USC, Oregon, Florida State and many others are also in the mix, and that is some stuff competition.
Kongbo is a defensive end/linebacker hybrid and he will have three years of immediate eligibility after playing only one season at Arizona Western College, the same school that produced former UK cornerback Nate Willis.
Indiana hung a new banner in Assembly Hall.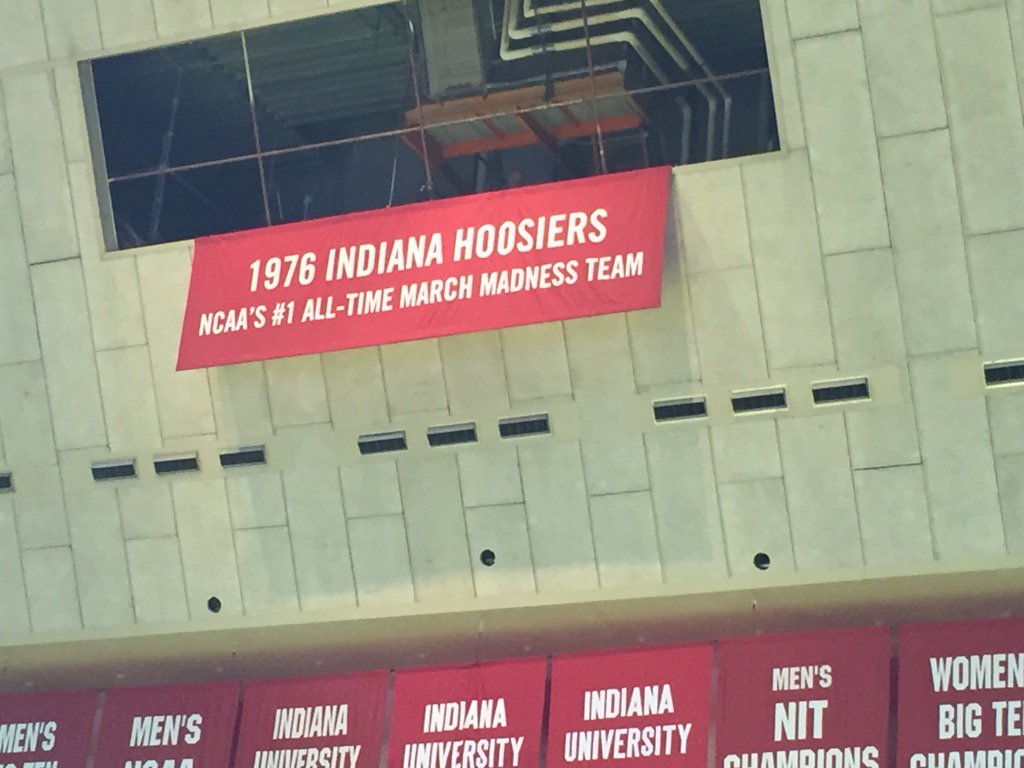 But what does that mean? NCAA's #1 All-Time March Madness Team?
This high school coach head-butting a referee should receive some form of punishment.
Wow.
Here's what you should be watching tonight:
— Florida @ Tennessee, ESPN2 | 7:00 pm
— Missouri @ Georgia, SEC Network | 6:30 pm
— #21 Texas A&M @ Mississippi State, SEC Network | 8:30 pm
And if you're really bored Duke and Wake Forest will be on ESPNU.