Monday Night News and Views
Tis the season to talk trash to Louisville fans!
Christmas will cut into our Louisville hate a little this week, but don't worry, we'll have plenty to say tomorrow and in the days ahead about the upcoming game. You do your part at home, too, by reminding every Louisville fan you cross that Saturday's game will be a UK win. If you don't cross any Louisville fans this week, well, you win. I hope to do the same in Madisonville. (El Bracero tomorrow night LETS GO.)
Tonight, we have some football talk and a few basketball nuggets to hold us over until the pre-UofL news really picks up. I'm running the ship here tomorrow and I'll make sure there's plenty to say about Ricky P and the Cards. Until then, here's this…
Mark Stoops met with the media Monday morning.
Stoops made his first non-KSR media appearance Monday morning to talk offseason football and his new hire. A lot of what he said was what we heard last week on the radio, but he was able to elaborate on Shannon Dawson since the hire is now official. He said:
Could not be more happy with that hire. I think the more and more research I did, the more and more I talked to him, it was evident that he was exactly what we're looking for here at Kentucky to lead our offense. Very, very proud to have him. I know quite a few people that have crossed paths with Shannon, both defensively and guys that have worked with him, guys that I know and trust an awful lot in this business, guys that I believe in and know, are very close to, and everybody had nothing but great things to say about Shannon. I also think it's kind of unique that some of his roots go back to Coach (Hal) Mumme in the days of ‑‑ it all goes back, right? ‑‑ I didn't even really realize that until we were far into the process, but I think it is kind of unique that what I'm looking for and what we're trying to be here offensively, a lot of it does tie into the culture and to the history of this program. Very proud to have Shannon.
Stoops also said he's not ready to define the offense as Air Raid. Things evolve constantly and he doesn't want to use labels.
But can we keep the sirens?
Watch the December football press conference below:
Devin Booker named SEC Freshman of the Week.
Booker's hot hand against UCLA earned him Freshman of the Week honors, marking the fourth time the imaginary trophy has gone to Lexington this season. Booker scored a career-high tying 19 points with a career-high tying five three-pointers in only 16 minutes of action in Chicago. The five threes came on just six attempts, making it 8-of-9 from deep in his last two games.
Trey Lyles and Karl Towns have also earned the SEC Freshman of the Week award, with Towns bringing it home in back-to-back weeks before Booker.
Kansas lost to Temple by 25.
Things were going great for No. 10 Kansas since getting demolished by the Cats in Indianapolis, then came tonight's game against Temple in Philadelphia. The unranked Owls ended the Jayhawks' eight-game win streak with a 77-52 whoopin' in the Wells Fargo Center. A trio of Temple guards outscored Kansas with 54 points of their own.
Kansas had wins over Tennessee, Georgetown, Michigan State and Utah prior to its embarrassing loss to Temple.
John Wall really likes this hat.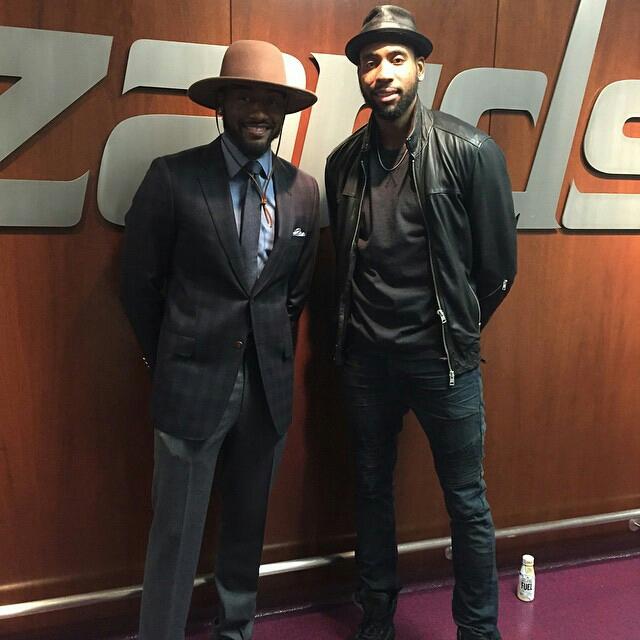 It says, "I'm hear to party but I don't want to get any rain on my face."
Jeff Goodman explained why Kentucky won't go undefeated.
"I'm not buying it," Goodman writes.
He predicts Kentucky will lose at least one conference game, even if it survives this Saturday's game in Louisville.
This sucker punch in the Memphis-BYU brawl is vicious.
BYU's Kai Nacua threw the sucker punch of all sucker punches on an unsuspecting Memphis player after the game:
Unfortunatley for Nacua, he picked the wrong guy because the guy he hit was doing this before the game:
Which explains why Nacua now looks like this: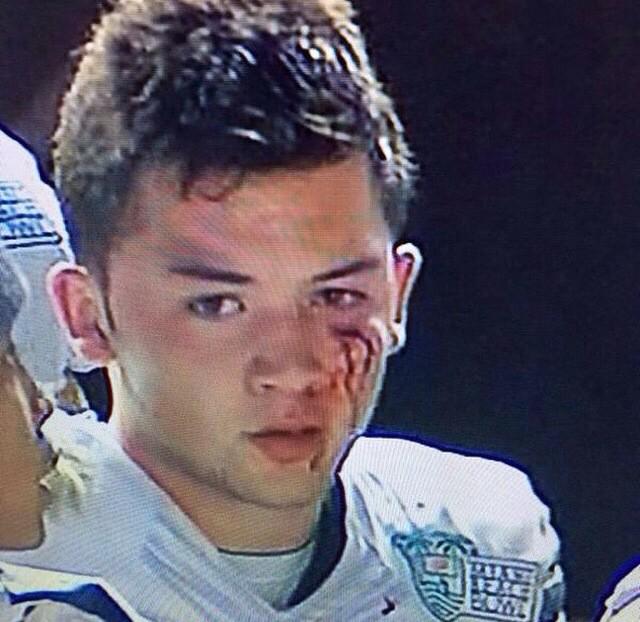 Moral of the story: Don't sucker punch the guy who head-butts his teammates without a helmet.
Ryan Timmons likely to miss spring practice.
Surgeries on his shoulder and ankle will likely keep Ryan Timmons out of spring football. Stoops also expects to be without Regie Meant, Fred Tiller and Charles Walker when practice picks up in the spring.
This criminal from Hazard would like to remind you it's not illegal unless you get caught: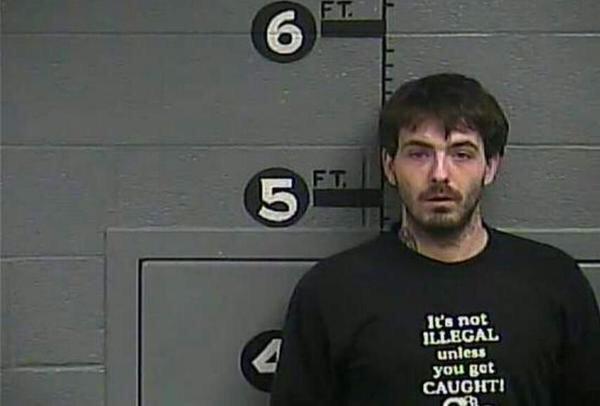 And that'll do it for tonight.
Go Cats.