MMTTK: L's Down, Belk Bowl countdown, more
Good morning and welcome to one of the happier Mondays of the year as this one follows a Kentucky win over Louisville in basketball and precedes the Belk Bowl down in Charlotte tomorrow afternoon. There is a ton of stuff to talk about on Kentucky-Sports-Radio-dot-com now and throughout the next 36 hours, so let's go ahead and get it going with this week's Monday Morning Things To Know.
---
L's Down
---
You don't need me to tell you what happened in Kentucky's overtime victory over Louisville in Rupp Arena on Saturday; I'm sure you didn't miss a second of it. But I'll remind you of its awesomeness with the box score, our photos from the game and our video recap of all the fun.
Let's take one more look at Nick Richards celebrating his big game too:
Nick Richards with the Ls Down after a monumental performance vs. Louisville pic.twitter.com/1qePuBLara

— Tyler Thompson (@MrsTylerKSR) December 28, 2019
---
College Basketball Rankings
---
Kentucky will likely move up the polls when the new update is released around lunch time later today. The Cats currently sit at No. 19 in both rankings, but the win over third-ranked Louisville should provide a boost to leap some of the teams ahead.
For what it's worth, the Cats moved from unranked to 14th in the new Top 25 and 1 over at CBSSports.com.
---
Belk Bowl
---
It is Belk Bowl Media Day! Our own Nick Roush is down in Charlotte at the Charlotte Convention Center to ask one last round of questions to Mark Stoops and some of his players — Lynn Bowden, Kash Daniel, Josh Paschal, Logan Stenberg and Calvin Taylor Jr. — before tomorrow's game. Check back here on KSR for plenty of coverage from all of the media day fun later this morning.
In the meantime, watch the UK football team go shopping at Belk:
The @BelkBowl: where you literally get to shop 'til you drop ??#BringIt #BBN pic.twitter.com/cp4mdD6Yr8

— Kentucky Football (@UKFootball) December 29, 2019
---
NBA
---
A couple of UK-related NBA notes:
— Playing back in his home country of Canada, Shai Gilgeous-Alexander tied his career-high with 32 points in the Thunder's win over the Raptors last night. The former Wildcat is averaging 27.3 points per game in OKC's last six games, all but one of which were wins. He scored 32 three times in that span.
— The ending in Saturday night's Heat-Sixers game was a wild one. Watch Tyler Herro collect a loose ball then hit the game-winner in transition:
---
NFL
---
The playoff bracket is set: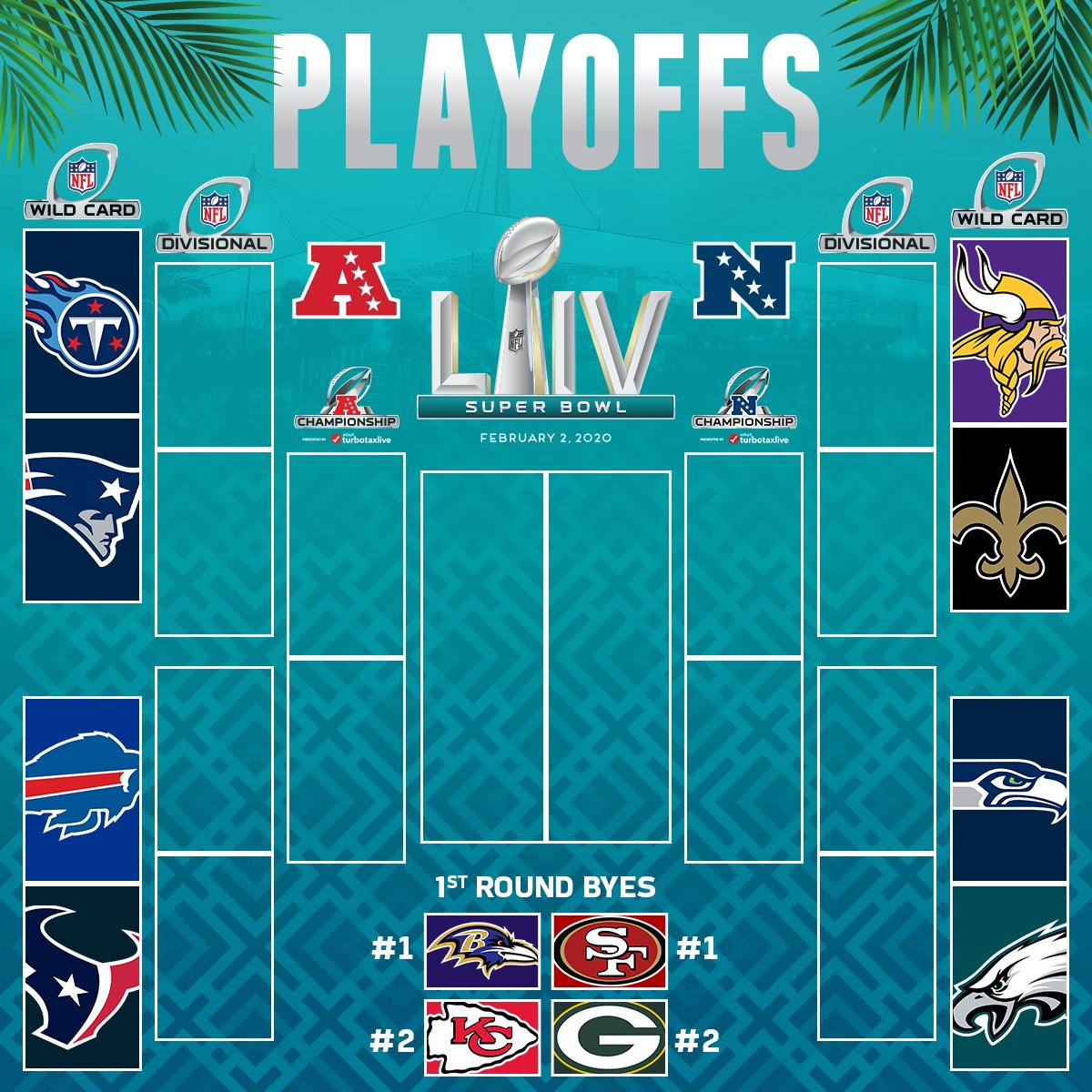 Titan up!
---
WKU Fans
---
If you live in or around Lexington, get to KSBar and Grille today for our WKU Bowl Watch Party. Kickoff is at noon and we have a Big Red inflatable out front to welcome you inside.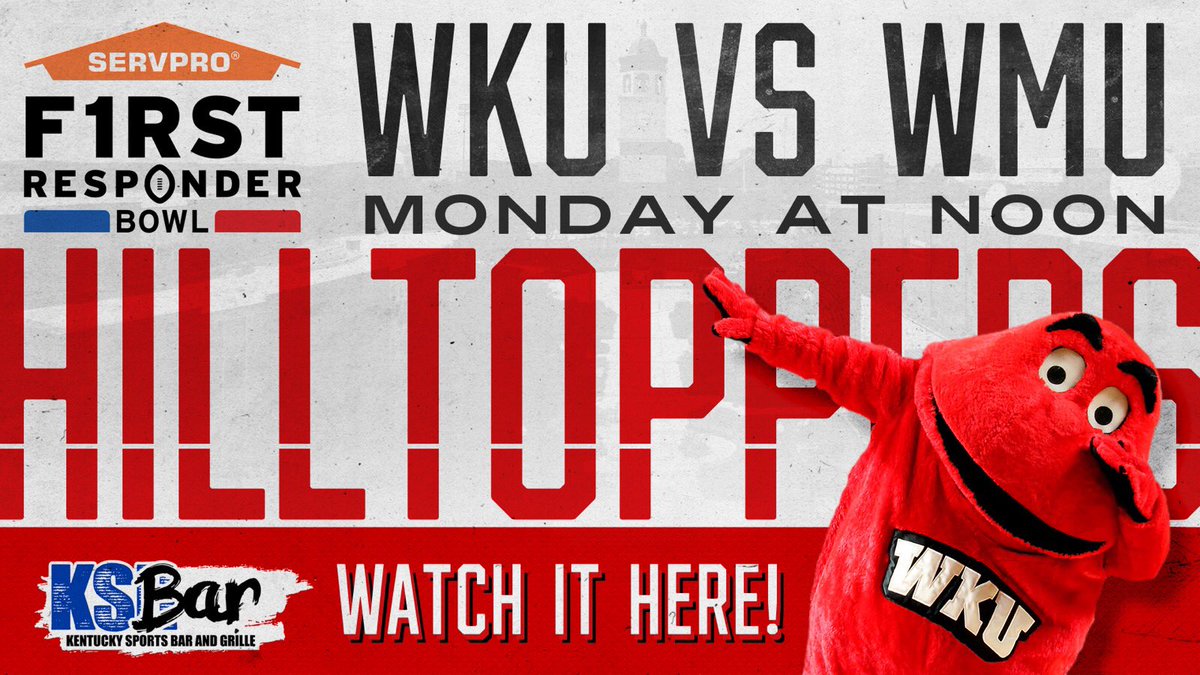 ---
Brad Calipari
---
Coach Cal's baby boy is way out west today as Detroit Mercy gets ready to take on top-ranked Gonzaga in Spokane. Gonzaga is a 32.5-point favorite in the game, which, unfortunately, will not air on national television for us to watch. It tips at 9 p.m.
---
KY High School Basketball
---
Lexington Catholic will host my Madisonville Maroons in the championship game of the Traditional Bank Holiday Classic at Lexington Catholic tonight. You should get out there to watch Kentucky's next state championship team and its two stars, Kenny White and Ksuan Casey. Go Maroons.
---
Netflix
---
I have a new Netflix recommendation, but not for the faint of heart. It is Don't F**k With Cats: Hunting An Internet Killer and it is one of the best things I've seen on there in a long, long time. However (and it is a big however), there are parts of the three-part docuseries that are EXTREMELY disturbing
Here's my brief, spoiler-free description: Some sick, twisted human being kills two adorable little kittens and puts a video of the killing on YouTube. The video gets some circulation around the dark side of the internet, spawning a small Facebook group of under 100 people who set out to find the culprit on their own, no help from law enforcement. These amateur investigators study every frame of the video and find enough clues to begin a worldwide chase for the cat killer. From there things get even darker in one of the wildest stories you'll ever see. I highly recommend it because it is fascinating. You won't be able to turn it off.
---
KSR Radio
---
The whole gang is in studio today to recap a fun weekend in Lexington. Tomorrow, we will do a four-hour show from 8 a.m. to noon to get your ready for kickoff in the Belk Bowl.