Mitch Barnhart named NACDA Athletic Director of the Year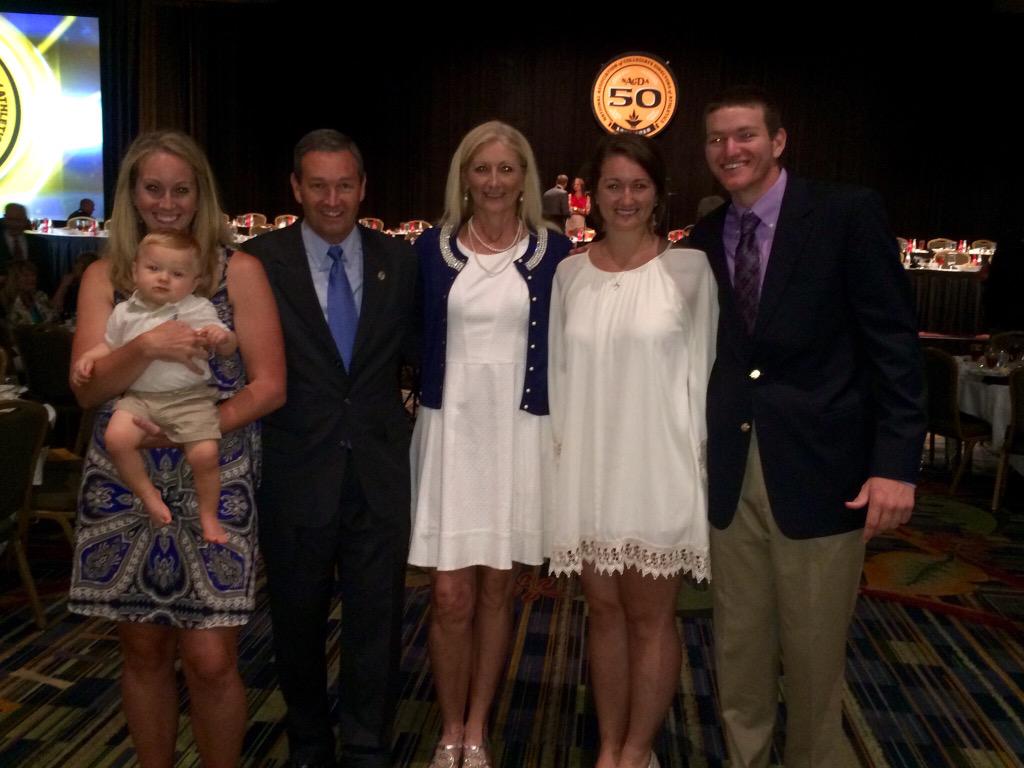 Congratulations to Mitch Barnhart, who was voted an Under Armour Athletic Director of the Year this morning by his peers at the National Association of Collegiate Directors of Athletics (NACDA) convention.
Twenty-eight of the awards were handed out, and, after the job he's done the past few years, Mitch definitely deserves one. Mitch's family was on hand to watch him accept the award, and when I first looked at this picture, I thought the guy on the right — his son Scott, presumably — was him.
Enjoy, Mitch. Go get yourself an orange mocha frappuccino: