Merry Christmas Eve, KSR Nation. Outside of the first Saturday in May, it's the best day of the year, or as Andy Williams might say, the most wonderful time of the year.
Tonight my basement will be filled with dozen of family members, hundreds of cookies, a delicious honey ham and enough bourbon to build a new bar. I'm geeking in my chair just thinking about it. But before we get rowdy, there's church and a little blogging.
I know nobody's Christmas Eve tradition can compare to my fantastic Saturday, but I'd like for you to try. Instead of using the comment section for a stupid argument, I invite you to share your family's Christmas tradition. If that invitation isn't enough, the most unique Christmas tradition will earn a laurel and hearty handshake.
Thanks for your support all year. It has been a joy. Have a Merry Christmas and enjoy a little UK news in the process.
New Additions to the Big Blue Nation
Julius Randle and Kendra Shaw welcomed their first child into the world, Kyden, just in time for Christmas.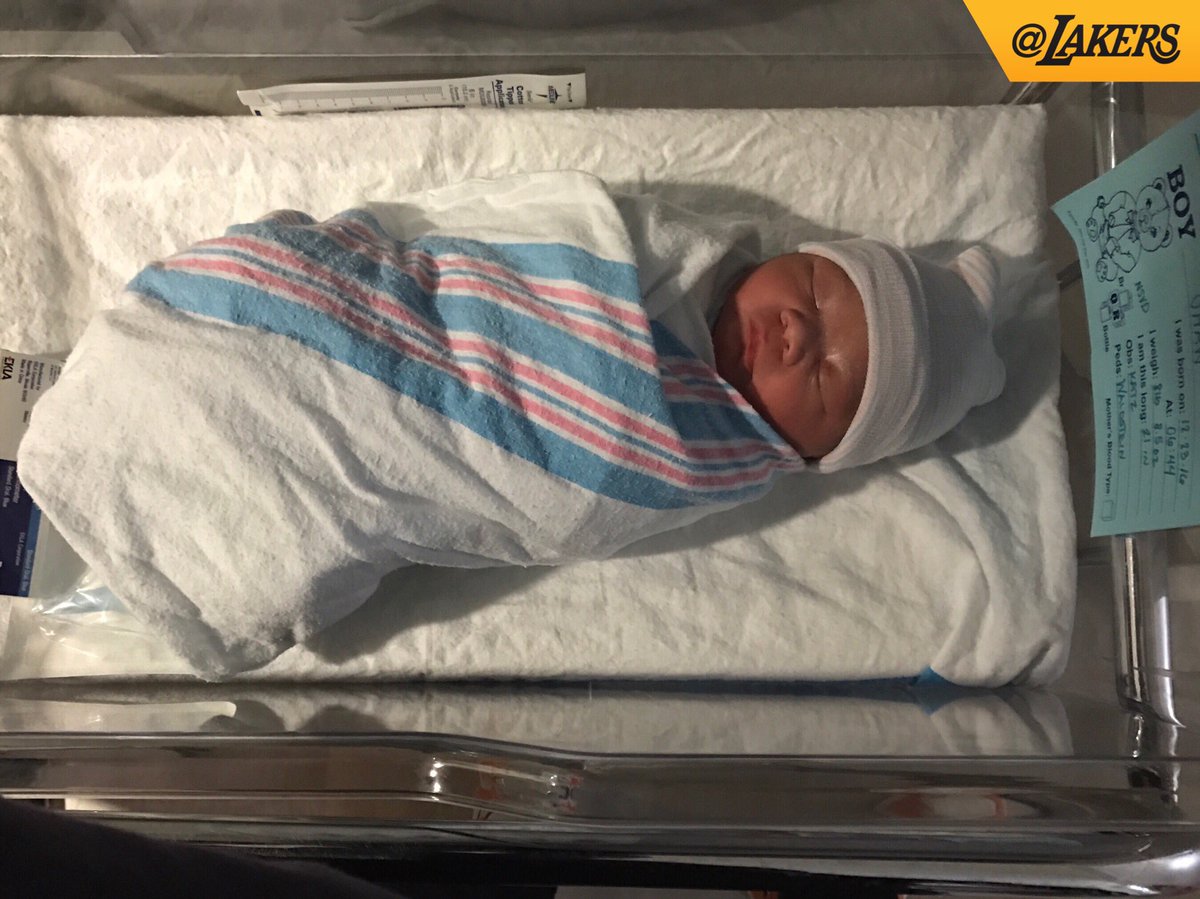 Coach Calipari welcomed 5-star small forward Jarred Vanderbilt to the Big Blue Nation. Vanderbilt kept his recruitment quiet throughout, making yesterday's announcement a bit of a surprise. He's the fourth 5-star in the class, the No. 20 player overall and the No. 6 small forward.
Despite all of his recruiting success, John Calipari has struggled to consistently recruit small forwards. You can count Trey Lyles and Wenyen Gabriel, but Michal Kidd-Gilchrist stands above the rest. Vanderbilt's style of play mirrors MKG's. He's an athlete that does all of the little things the right way — runs the floor, passes well, rebounds and defends — but his outside shot could use some work.
Calipari has a pretty good starting lineup in the '17 class:
Quade Green, point guard
Shai Gilgeous-Alexander, combo guard
Jarred Vanderbilt, small forward
P.J. Washington, power forward
Nick Richards, center
Cal is still actively pursuing two top dogs: point guard Trae Young and center Mohamad Bamba. Kevin Knox is out of the mix with the addition of Vanderbilt. Cal still needs shooters, but those names probably won't surface until the end of the season draws near.
Congrats Neal Brown!
The former Kentucky Wildcat receiver and offensive coordinator coached Troy to a 28-23 victory over Ohio in the Dollar General Bowl in just his second season as head coach. It's only Troy's third bowl win in program history.
Navy fell to Louisiana Tech on a field goal as time expired and Old Dominion beat Eastern Michigan in the Bahamas Bowl. The only bowl game today is the Hawaii Bowl, an 8:00 matchup between the Rainbow Warriors and Middle Tennessee State.
If you don't want to be jealous of those in Hawaii, the NFL has taken over Christmas Eve to leave Christmas Day to the NBA. The games in bold are teams filled with former Cats.
1:00 Games
Dolphins at Bills
Jets at Patriots
Titans at Jags
Vikings at Packers
Chargers at Browns
R Words at Bears
Falcons at Panthers
4:00 Games
Colts at Raiders
Bucs at Saints
Cardinals at Seahawks
49ers at Rams
The Bengals travel to Houston to play the Texans in a Saturday night edition of Sunday Night Football.
Podcast Presents
We began a week of podcast presents with The Depth Chart Podcast, presented by Jack Kain Ford. If you didn't listen, do it. If you're going to Jacksonville, find us, because you could win a 65-inch TV. Here's how:
1. Follow Jack Kain Ford on twitter (@KainFordInc) or Facebook.
2. Take a picture with the Freddie's Ford Flex or with the Depth Chart Podcast Crew wearing a special Jack Kain Ford t-shirt with same hashtag.
3. Tweet or Facebook pic to Jack Kain Ford using #TeamFreddie
Drawing for the television will be at Jack Kain Ford in Versailles on January 6th.
If you don't want a free t-shirt or a free TV, you just want another podcast, we got you. In an hour or two I'll be releasing the KSR Football Podcast we recorded live at the Original Brooklyn Pizza. I want to thank everyone for their patience. I did not plan on locking my keys in my car 45 minutes before show time, creating a few technical difficulties, but what else do you expect from this crew me?
More Bowl Prep
If a pair of podcasts do not float your boat, there's still plenty of TaxSlayer Bowl Prep coming your way just a week away from the game in Jacksonville. Start with this video from KY Wildcats TV.
This one isn't bad either.
If you'd rather read than watch or listen, as the KSR staff sits by the fire with care, tomorrow we will be scheduling the best of the best from our TaxSlayer Bowl coverage. Enjoy the holiday Big Blue Nation!