When Mark Stoops woke up yesterday morning, he had zero committed players in his 2017 recruiting class. When he goes to bed tonight, he will have four.
In less than 24 hours from Monday to Tuesday evening, Stoops and his staff added a top 20 quarterback and three of the 20 best juniors in the state of Ohio. Today alone he landed three four-star prospects, the same number of four-stars Joker Phillips signed in his three years as a head coach at Kentucky.
That's real, people. Phillips signed three four-star players in three years. Mark Stoops picked up verbal commitments from three on Tuesday.
It was all a little overwhelming as the Yahtzees came in, so let's recap what transpired over the last 24 hours. Meet your current 2017 football recruiting class…
*****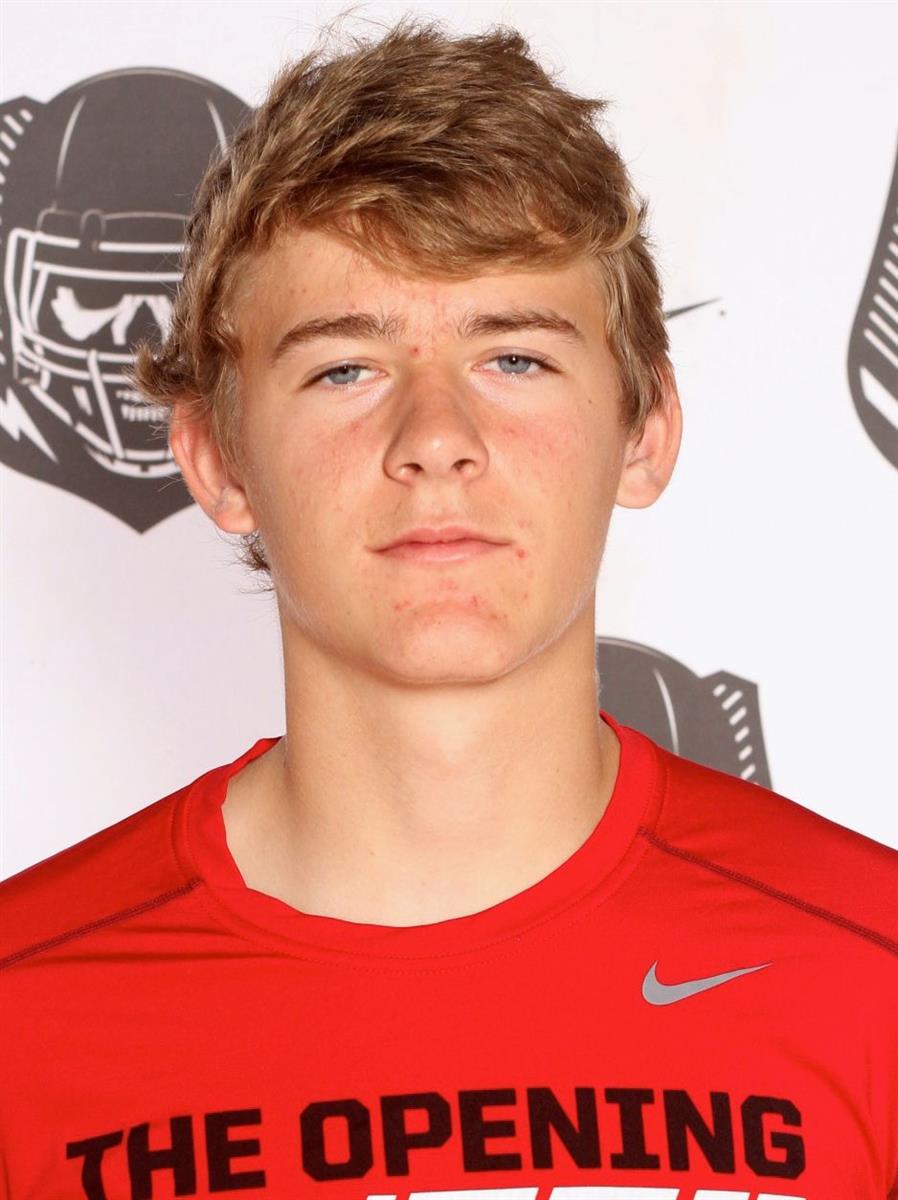 MAC JONES
Pro-Style Quarterback
Class of 2017


6'2″, 175 lbs.
Jacksonville, Florida (The Bolles School)
247 Composite: 504 | 27 PS-QB
Top247: 382 | 17 PS-QB
Rivals:
ESPN:
Scout:
Committed to Kentucky 7/27/2015
Jones got the ball rolling with a commitment Monday afternoon, Kentucky's first of the 2017 class. The Jacksonville, Florida native picked the Wildcats over an offer from East Carolina and early interest from several other schools.
Considered a pro-style quarterback by 247Sports, Jones has the technique and accuracy to potentially be the man one day in Lexington. And if his Twitter is any indication, he has his sights set on being the next Tim Couch. The youngster has already shared at least two photos of the UK great, despite the fact he's too young to have seen Couch throw a pass.
Maggard's Take: Technically sound quarterback with a lightening quick release. Mac has already taken up the torch by leading the Class of 17's recruiting efforts. His influence has led to three commitments. Shannon Dawson has recruited a particular type of QB. Mac Jones perfectly fits that mold. As I watched his film, I also saw a fiery competitor. Mac isn't backing down to pass rushers or while motivating teammates. I like that.
*****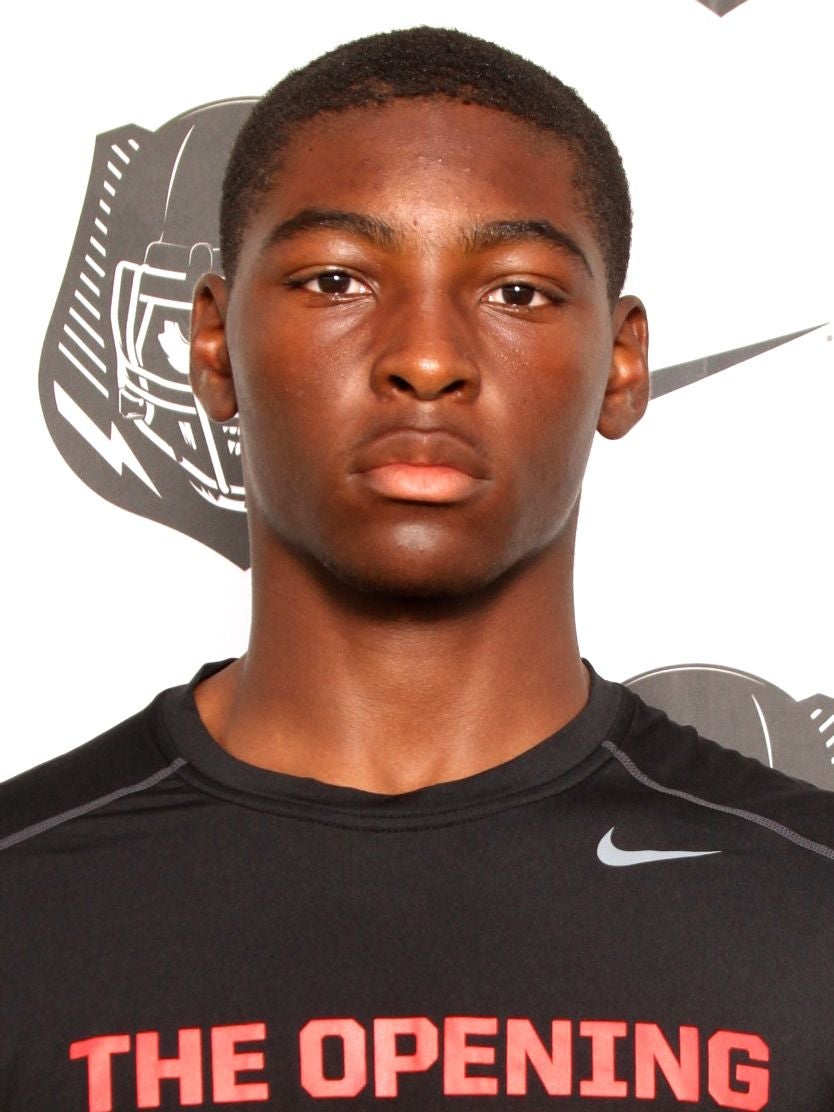 RUSS YEAST
Athlete
Class of 2017


5'11″, 175 lbs.
Fremont, Ohio (Fremont Ross)
247 Composite: 392 | 64 WR
Top247: 207 | 33 WR
Rivals:
ESPN:
Scout:
Committed to Kentucky 7/28/2015
He goes by 'Russ' but UK football fans know him as Craig Yeast II, the son of the program's all-time leading receiver, Craig Yeast. The younger Yeast shows promise at the wide receiver position and hopes to be the contributor his dad was at Kentucky.
Yeast was the first to pick UK, his first offer, on Tuesday's wild afternoon of Yahtzees. He predicted today's triple-threat of commitments earlier this month:
Future teammates? @__BallisLife2 @MikeWarren40 pic.twitter.com/psbU2q0V1R

— Russ Yeast (@russ_yeast03) June 20, 2015
Maggard's Take: I like Yeast's game. He's an old school athlete that seems to sincerely love football. Russ is not only a legacy player. Yeast is an extremely well coached, accomplished, and diverse athlete that can play on either side of the football. If I'm correct on my assessment, he can actually play both offense and defense much like Charles Woodson did years back. On top of being an elite athlete with ties to the university, Russ is a significant pickup for Mark Stoops. Kid can absolutely play the game.
*****
MICHAEL WARREN
Running Back
Class of 2017


5'10″, 185 lbs.
Toledo, Ohio (Central Catholic)
247 Composite: 102 | 9 RB
Top247: 115 | 13 RB
Rivals:
ESPN:
Scout:
Committed to Kentucky 7/28/2015
Not long after Yeast announced his commitment to UK, Michael Warren, another four-star offensive weapon out of Ohio, joined the club. Warren is one of the top running backs in the entire class and a HUGE pickup by Vince Marrow. He also opened the door for his high school teammate, another four-star talent, to commit to Big Blue. (Scroll down.)
Maggard's Take: Elite football player that when it's all said and done, may be Kentucky's highest rated signee under Mark Stoops. Vince Marrow will have to go to the mattresses to keep him in Blue. For the young'uns, that's a Godfather reference that means there will be an intense fight for Warren's services. Michael's eventual offer list will be college football's Top 25. I can't stress just how important it will be to keep Warren committed.
*****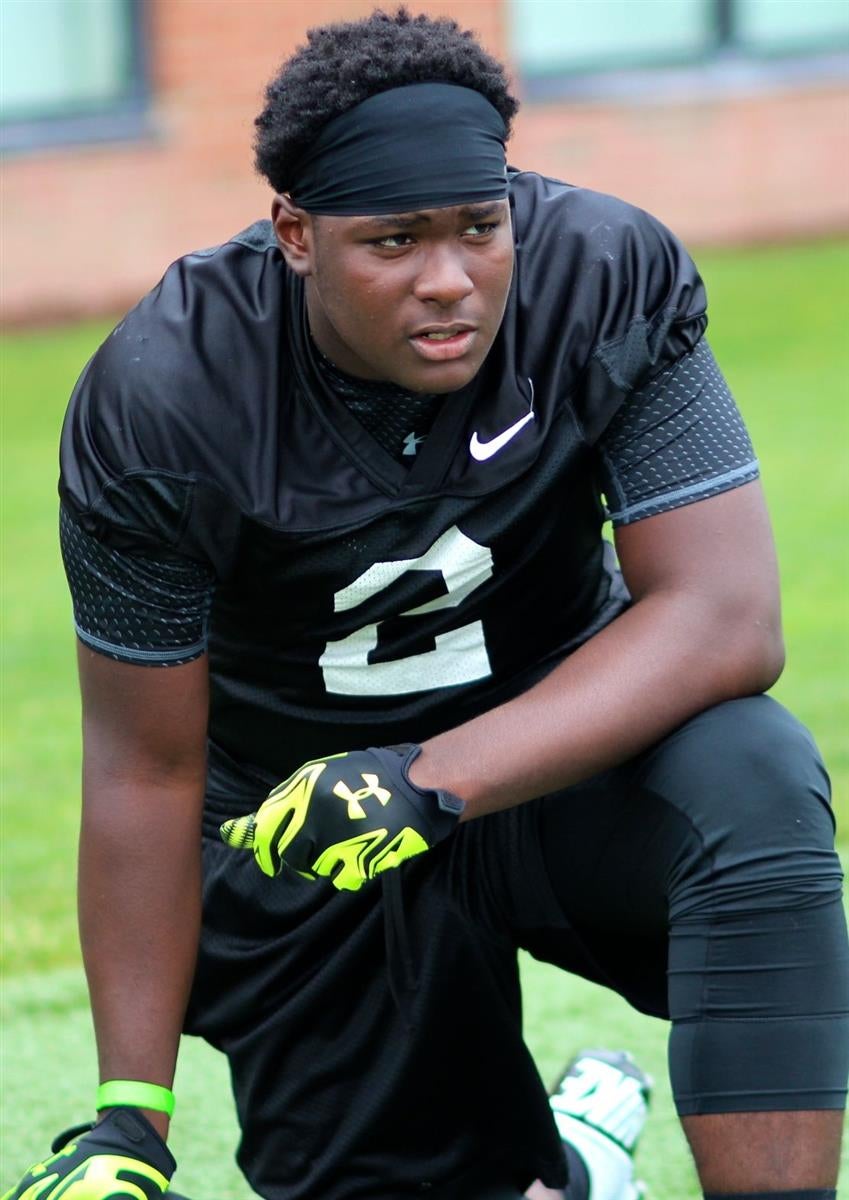 JAMES HUDSON
Defensive End
Class of 2017


6'5″, 260 lbs.
Toledo, Ohio (Central Catholic)
247 Composite: 338 | 5 SDE
Top247: 141 | 5 SDE
Rivals:
ESPN:
Scout:
Committed to Kentucky 7/28/2015
The third commitment of the day and fourth in 24 hours was James Hudson, the aforementioned high school teammate of Michael Warren at Central Catholic in Toledo. He had offers from West Virginia, Toledo and Iowa at the time of his announcement, with interest from the home state Buckeyes.
Though he's listed as a defensive end, Hudson could make the switch to offense when he arrives on campus. He can play either side of the line with SEC caliber size.
Maggard's Take: Another Vince to the mattresses player. Expect a fight for the 6'5 271 pounder. Explosive off the line of scrimmage, Hudson will report to college at well over 300 pounds. Shows high level athleticism for his size. Will be a perfect fit at either defensive tackle or situational strong-side defensive end based upon scheme. Next level, elite talent with optimal size and movement. Like his teammate Michael Warren, James' tape is Nickel. Don't need to go past 5 plays to see just how special this defender is and can be.