McCracken County man tries to steal cheesecake, leads police on high-speed chase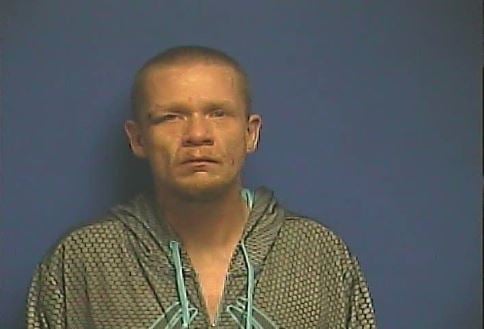 You're looking at Jeremy Egan, a 34-year-old McCracken County man who led police on a high-speed chase yesterday after attempting to shoplift cheesecake, a lighter, and candy from a Five Star convenience store in Paducah.
Egan attempted to steal the items from the store and when the clerk confronted him, he fled. The clerk called the cops, who spotted Egan and tried to conduct a traffic stop, but he took off, leading them on a chase reaching speeds of 100 miles per hour. He eventually ran into a ditch and was taken to the hospital for minor injuries, along with his passenger, 29-year-old Amy Cash.
Turns out Egan had an outstanding warrant for a parole violation in McCracken County. He was arrested and charged with shoplifting, wanton endangerment, fleeing or evading, assault, criminal mischief, speeding, no driver's license, failure to maintain insurance, reckless driving and disregarding a stop sign.
All of that and he didn't even get the cheesecake.