Maximum Security's Owners are not Quitting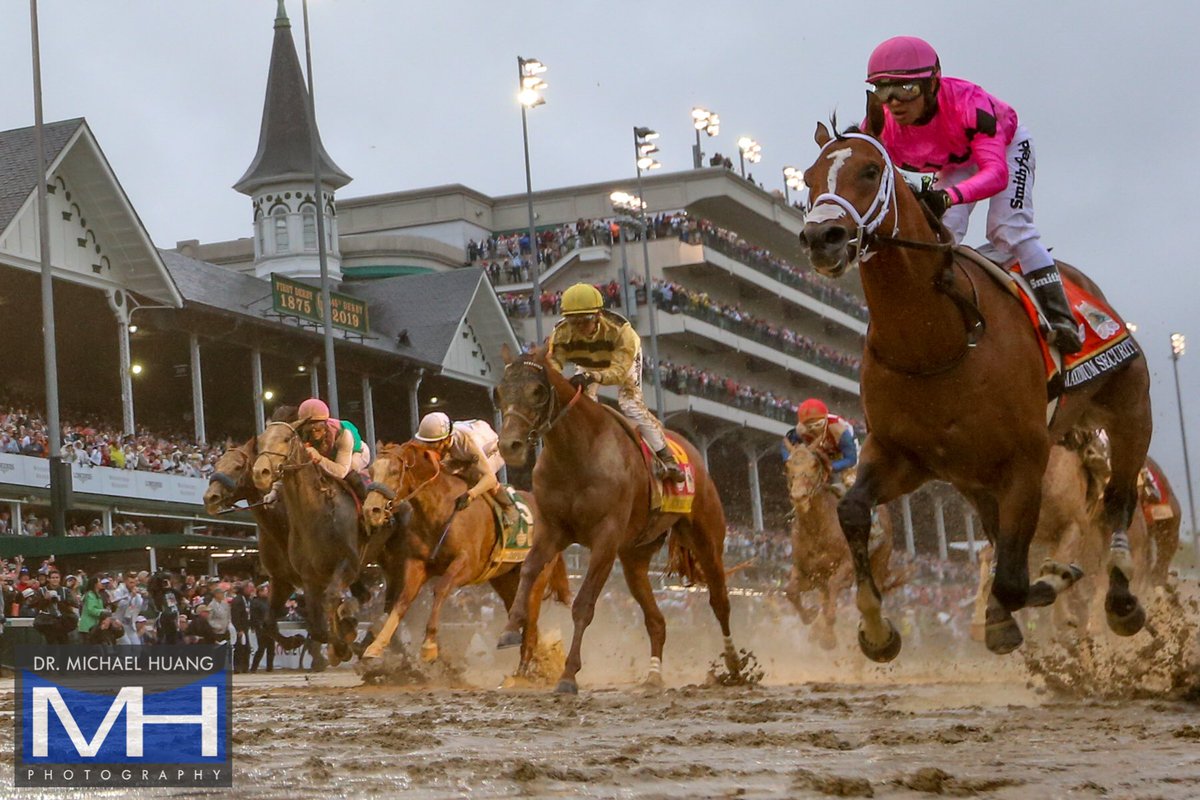 The Kentucky Derby ended five days ago, yet the owners are still fighting to finish first.
Maximum Security crossed the finish line first at the 145th running of the Kentucky Derby. Unlike any other Derby, the horse was disqualified for cutting off and making contact with multiple horses. The video evidence is pretty obvious; not to Gary and Mary West.
The owners filed a formal appeal with the Kentucky Horse Racing Commission on Monday. As expected, it was was quickly denied.
Even though the owners are running out of options, they're willing to take Maximum Security's fight to court.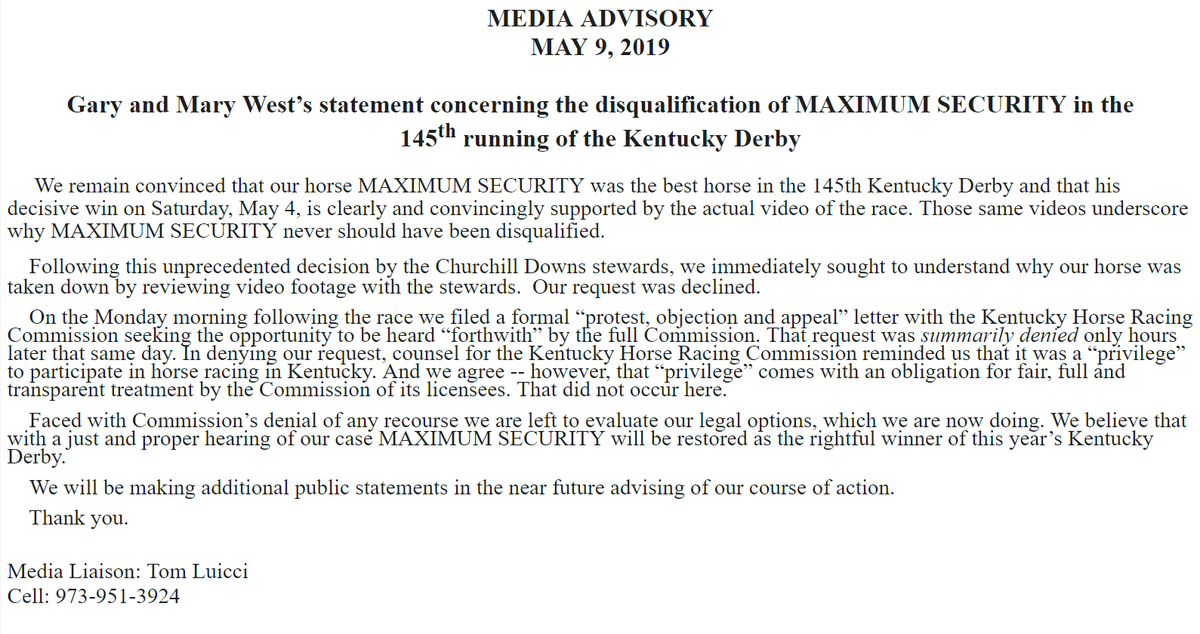 The owners aren't the only ones lawyering up. Jockey Luis Saez has retained Louisville attorney Ann Oldfather to defend him if he is disciplined by the horse racing commission. Saez and other jockeys are reportedly meeting with racing stewards Friday to review tape from the race.
This fight is far from over, but isn't it about time to quit beating a (not-so) dead horse?
[mobile_ad]