Marlana VanHoose sang the national anthem on Monday Night Football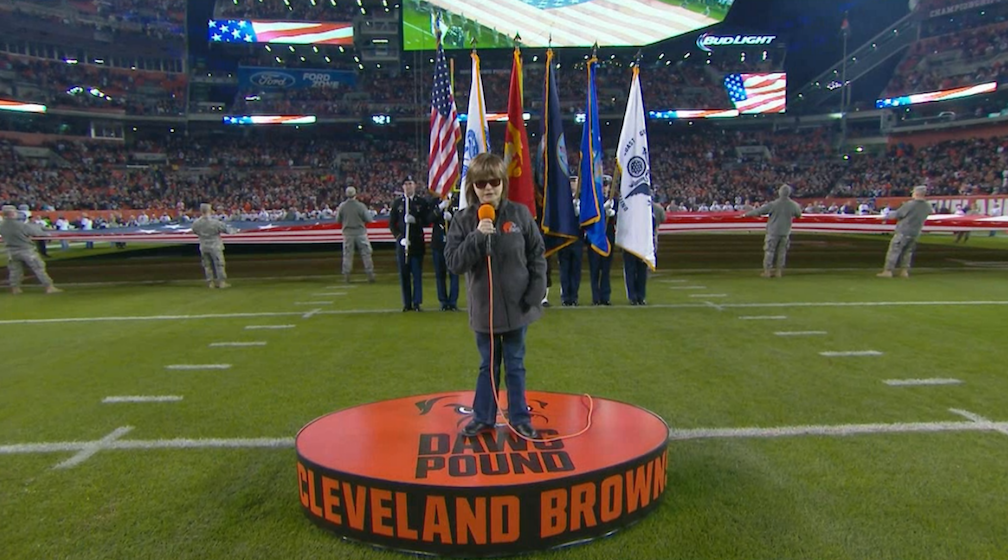 If you frequent this site, you know we're huge fans of Marlana VanHoose. The Denver, Kentucky native was born blind, suffers from cerebral palsy and probably has the most beautiful voice you've ever heard. She started singing national anthems at local events, becoming a regular at UK Hoops games, and, over the past year, has shot to stardom.
Last night, little Marlana had the honor of singing the anthem at the Browns/Ravens Monday Night Football game:
Marlana just rocked it. #MNF 👏👏👏 https://t.co/xT2461AyfN

– Cleveland Browns (@Browns) December 1, 2015
Speaking of MNF, if you haven't seen it yet, the Browns gave Kentucky football a run for its money with this heartbreaking end to the game:
You've now seen it all: @Ravens walk-off blocked field goal returned for a TD…FOR THE WIN! #BALvsCLE https://t.co/3yS0IAOupN – NFL (@NFL) December 1, 2015
I mean, really, how many of us felt like this at times this season?
Only the @Browns 👏👏👏👏👏😂 pic.twitter.com/IxMOWdAg0m

– Matt Alberson (@malberson6) December 1, 2015