Mark Stoops on KSR today (Thursday Show Thread)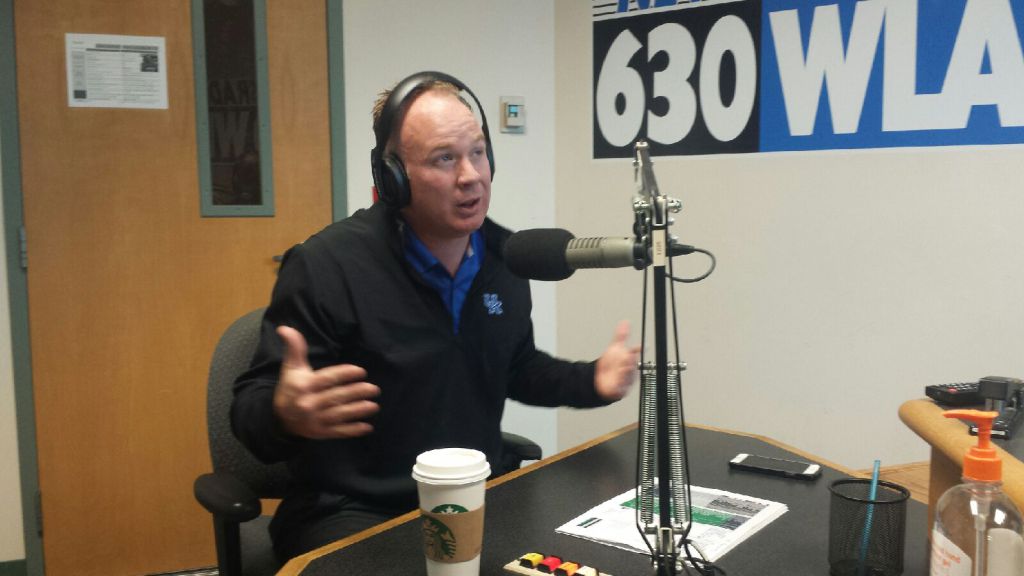 We have a special edition of KSR for you today with special guest Mark Stoops in the house to talk UK football. Stoops will look back at the win at Louisville and the entire season while previewing the month ahead before his first bowl game.
Join in on the fun by calling (502) 571-1080.
Listen to Kentucky Sports Radio