Marco Rubio's Thursday Morning Wakeup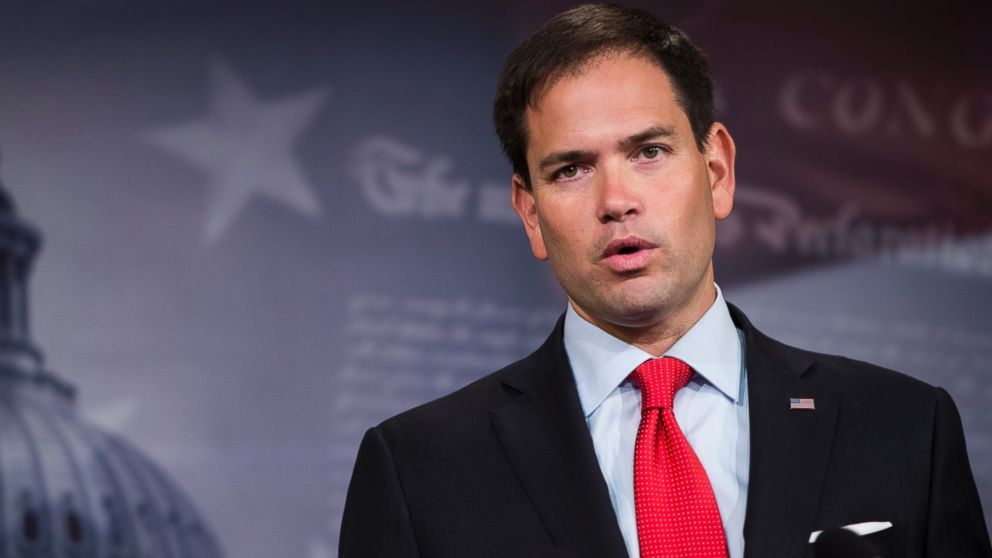 Regardless of popular KSR comment section belief, I have no political affiliation. (Yet some of you swear I'm throwing my "liberal agenda" at you.) Nor do I endorse any candidates publicly; that is, unless Matt Jones decides to run for Congress.
I like everyone. No, I hate everyone. One of those two, probably the latter. Let's just say I have the same opinion about everyone.
Everyone, except Marco Rubio. Marco Rubio gets the KSR love today, not because he may be the Republican Presidential candidate next year, but because he is taking the time to be a guest on the show this morning. That's crazy. A Presidential candidate agreeing to be a guest on Kentucky Sports Radio radio? Mama we made it!
Rubio will be on in the second hour today to talk Presidential stuff and Kentucky's loss to his Florida Gators last weekend. He's the first Presidential candidate to make a KSR appearance and we're praying to the heavens Ryan Lemond doesn't do something to embarrass us. Odds of that are sky-high.
So tune in to today's show and, who knows, maybe one day we can say the President of the United States followed a Nuts.com ad on Kentucky Sports Radio.
Let's talk other stuff before show time…
If you missed the KSR Football Podcast yesterday, I recommend you give it a listen.
Not to toot our own horns here, but BEEP-BEEP. We've gotten a great response from our listeners and I really enjoy doing these. There's lots to learn and a couple good laughs mixed in. Give it a try, and if it's not for you, we will give you a full refund and a hand-written apology from Nick Roush.
LISTEN HERE or subscribe to "Kentucky Sports Radio" on iTunes.
This guy looks EXACTLY like me and it's really freaking me out.
Was I in Tuscaloosa last weekend???
We will hear from Mark Stoops once more today.
Stoops will get his last comments in later today before he and his team go off the grid until Saturday evening. One last pre-Mizzou chat before the ball is kicked and the Cats chase that third win of the season in Commonwealth Stadium.
Get ready for a look inside the new recruiting room.
I will turn the new recruiting room in Commonwealth Stadium this afternoon. Photos to follow here on the website.
Listen to Isaac Humphries sing outside Wildcat Lodge.
Skal Labissiere does not hold back on social media. Before this video of Humphries singing outside the Lodge, he shared several videos of Jamal Murray crammed inside his locker with the doors closed. Skal is a good follow for UK basketball fans.
Jerry Meyer joined the Bridges-to-MSU bandwagon.
Now it's not just KSR predicting Miles Bridges to Michigan State, 247's Jerry Meyer is on board with the Spartans, too.
"It appears that Michigan State is on the verge of adding five-star Miles Bridges to its already No. 1 ranked 2016 class," Meyer wrote last night.
New information flipped his pick from Kentucky to MSU as Bridges gets ready to announce his decision in Flint, MI on October 3.
Rubio coming up on KSR.
In the meantime, I have breakfast to cook. Come on over if you want an omelet — or omelette, however you prefer to spell it.
Go Cats.