Marcelys Jones given permission to speak to UK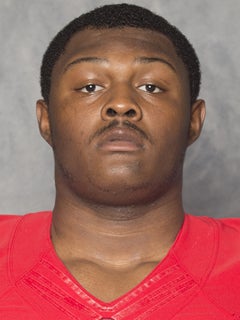 Four-star offensive lineman Marcelys Jones did not last long at Ohio State University. The Class of 2014 star is already leaving the program and we're hearing he has permission to speak with Kentucky and a visit may follow.
You may recognize Jones' name from the past. He was a very serious option for Mark Stoops' offensive line before he signed and enrolled early with his home state Buckeyes in January '14. UK led Jones' Crystal Ball over Ohio State, 75 to 25%, when he reaffirmed his longstanding commitment to Urban Meyer in a group ceremony with two of his Glenville High School teammates, who are also Buckeyes.
It'll be interesting to see how this plays out. He could be a HUGE transfer for the Cats.
*** Update ***
Apparently Kentucky wasn't winning enough when he picked tOSU over UK:
@DrewFranklinKSR "UK don't win enough for me" _Marcelys Jones to me at Army All American Bowl. Hopefully last year changed his mind. #BBN

— Hagan Fee (@HaganAFee) June 18, 2015