Major fire damages Conley Bottom Marina on Lake Cumberland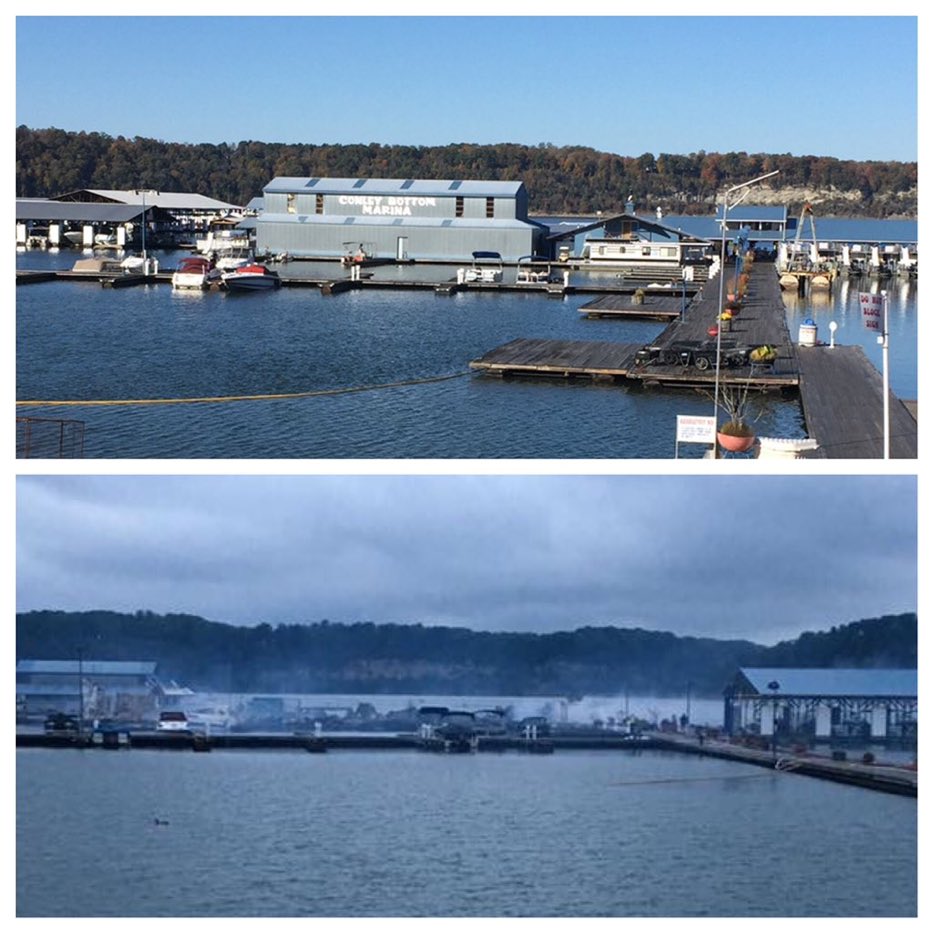 Conley Bottom Resort on Lake Cumberland has been one of our favorite KSR Summer Tour stops over the years, which is why this morning's news that a fire destroyed a large part of the marina is so upsetting. Overnight, a fire started in the marina's restaurant and quickly spread, destroying the building that housed the restaurant, store, and office and damaging the main dock and several boats.
From LEX18:
Our hearts go out to the folks at Conley Bottom.
[LEX18]
UPDATE: Here are some more pictures of the damage at Conley Bottom from Matt Wood on Facebook:
Unbelievably, the marina still plans to operate this weekend for rentals.
[mobile_ad]