Mac Jones Flips from Kentucky to Alabama
Ouch. This one hurts.
While climbing the recruiting rankings Mac Jones has decided to take his talents to Alabama. His statement: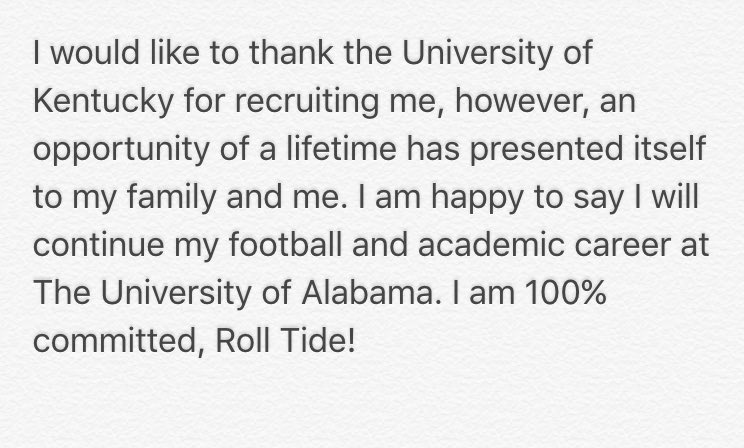 Kentucky was only the third school to offer the pro-style quarterback. As the offers and attention increased, he visited Lexington often and confidently pledged his allegiance for Kentucky, but the once-in-a-lifetime opportunity to play for Alabama was simply too much.
Best of luck Mr. Jones. If you change your mind, our arms will remain open.