LSU freshman likely out for the season after fighting a glass window in the football facility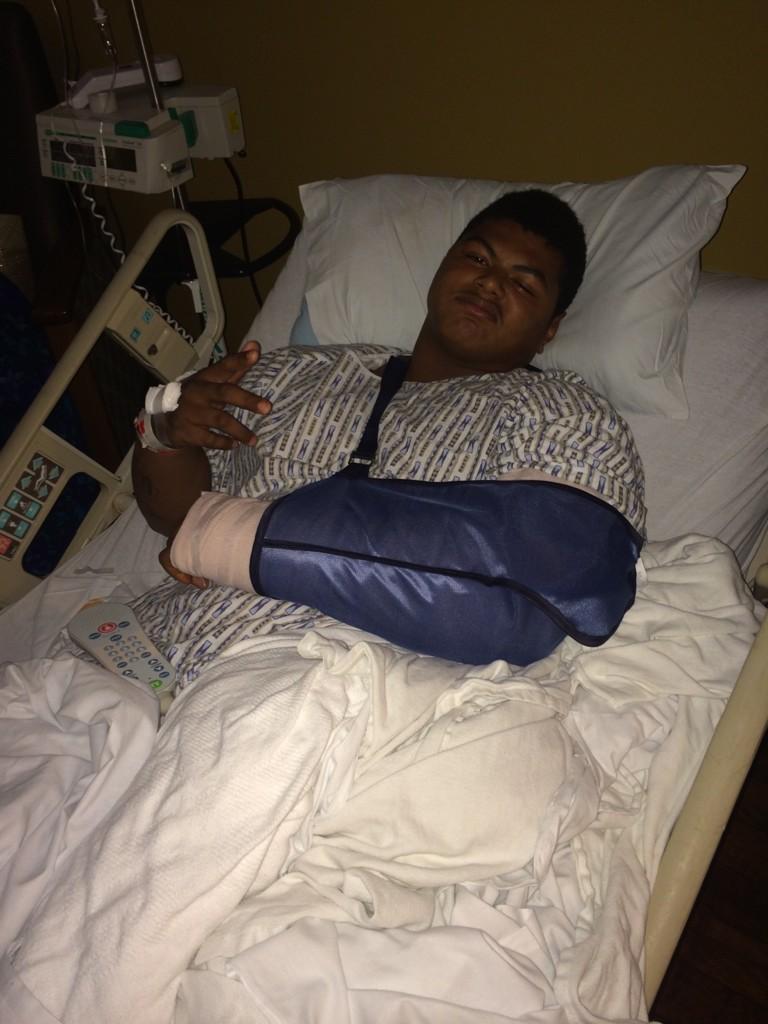 LSU's Trey Lealaimatafao is likely out for the year after suffering a gruesome injury in the team's weight room yesterday. The freshman defensive tackle was upset over an argument with his girlfriend and took it out on a glass window between the weight room and indoor practice facility. According to NOLA.com, the glass "tore through" his bicep, leaving the bone exposed for all to see. (Excuse me while I vomit.) Initial reports said he was facing a possible arm amputation, but that has since been retracted.
There is a lesson in this for all of you young men out there: Don't punch glass. And don't let a female get you down, especially if you're a freshman in college. There are too many fish in the sea.