Louisville City FC's Thursday Morning Wakeup
I attended Louisville City FC's final home game of the regular season last night, and though it's hard to cheer for anything Louisville, I had a blast watching the United Soccer League action. The fan base is absolutely nuts — shout-out to the Coopers — and the product on the field was better than I expected. Really a great time all the way around; from the opening march around the stadium to the goal in the final minute right in front of me:
I did have to put up with a little taunting from UofL fans, but there were plenty of Wildcats in the crowd, too. The neutral purple color helps keep both sides of that rivalry together.
Lou City will likely host a playoff game in a couple of weeks and I will 100 percent be there for that. I encourage anyone else in the area to check it out as well — soccer fan or not. It's a really good time with really good nachos in a rabid atmosphere. Can't wait to get back there with my new t-shirt and scarf.
College football returns tonight!
Kentucky's second opponent, South Carolina, will lead off the college football season in a rivalry game with North Carolina at 6:00 pm. Then over on the SEC Network 'round 8:00, Vanderbilt hosts Western Kentucky in a game that favors the Hilltoppers by 2.5 points. Plus the debut of Harbaugh at Michigan, and No. 2 TCU in action, and lots more!
FOOTBALL IS HERE EVERYBODY
We will learn Ryan Flannigan's status today.
The training staff will evaluate Flannigan's shoulder at 1 pm today and then a decision will be made regarding his playing status for Saturday. Kentucky desperately needs him to be available in the already thin and inexperienced group of linebackers. However, if he needs more time to heal, this is the game to sit out. Shoulder injuries are horrible and will likely get worse throughout the season, especially for a position that relies on that shoulder so much.
The Sporting News will release the final two pieces of its five-part series on John Calipari.
Mike DeCourcy over at The Sporting News spent two months on his five-part series on John Calipari. The first three parts were released over the past two days, and this morning we will get the fourth, followed by the fifth and final one this afternoon.
Here's what you've missed if you need to catch up:
John Calipari: The Success
John Calipari: The Salesman
John Calipari: The Target
I'm not sure I've spent two weeks on anything, let alone two months. Good for him.
Buy tickets to Saturday's game dammit.
Go here and use the promo code ALLIN to receive a discount on individual tickets for Saturday's game. There aren't many left so hurry up if it's something you know you want to do. Looks like we're getting pretty close to a sellout. Anything short of a sellout would've been absolutely pitiful.
John Wall has a birthday party coming up.
Here's his cake: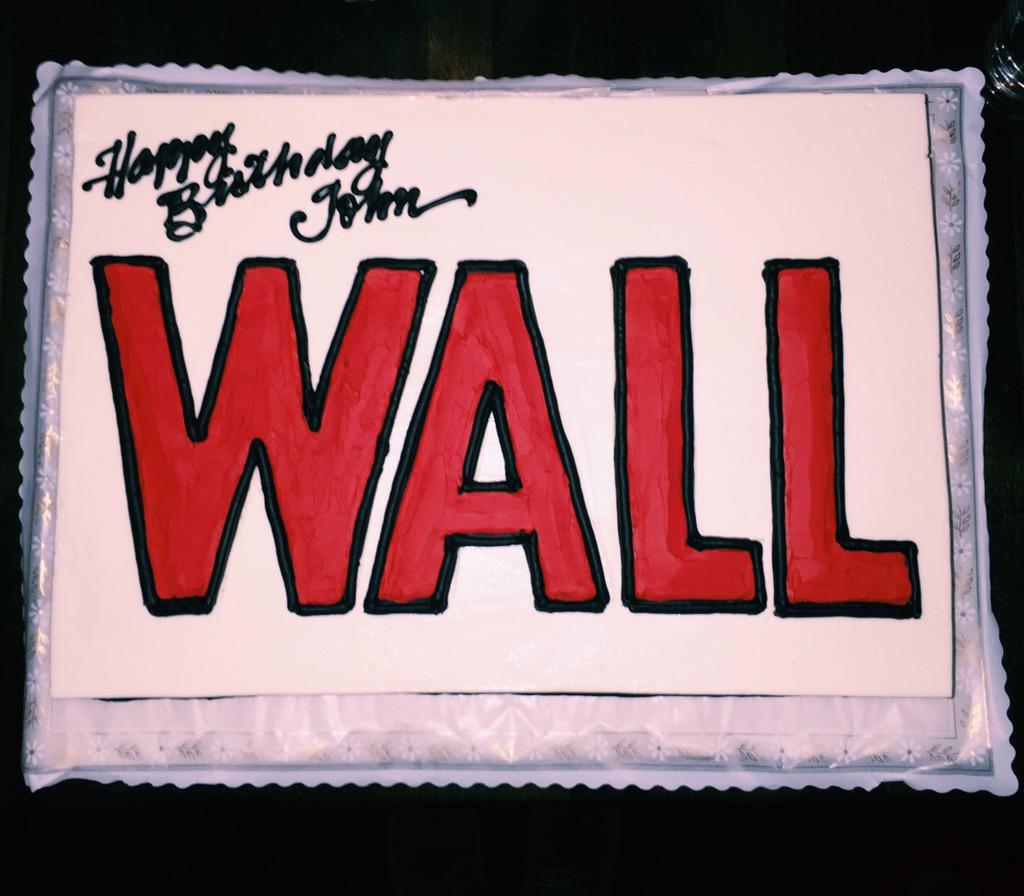 Wall's birthday isn't till Sunday so that may get a little stale before he blows out the candles.
Marques Bolden arrived in Lexington last night.
He dropped a pin on Twitter to let us know he made it to Kentucky.
📍

— ✊ (@MarquesB__) September 2, 2015
Today he'll get the whole VIP experience of the official visit to the University of Kentucky.
Listen to the KSR UK Football podcast.
In case you missed it yesterday, you can get the second podcast from the KSR football crew here.