Louisville adding 10,000 seats to a stadium it can't fill
Last season Louisville football had an average attendance of 49,069 in a stadium that seats 55,000 people. Only one of its six home games filled the stadium, with attendance dropping as low as 41,000 in one conference game late in the season.
So what is Louisville doing?
It's expanding its stadium to create 10,000 more seats to remain empty on game days. Because that makes sense.
The $55-million "Coming Full Circle" project will also include new field-level suites, an expansion to the football complex and new video boards. Tom Jurich said in a press conference today that he expects it to be one of the best stadiums in the country upon completion.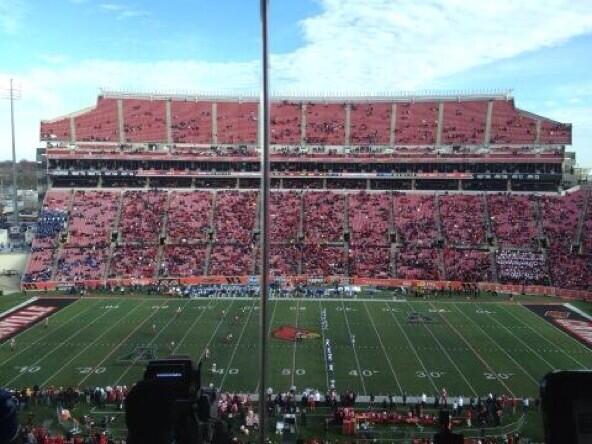 "If you built it, they will still stay home."