LOOK: John Calipari golfs with Barack Obama
John Calipari is a busy man, but he found time in his schedule for a tee-time with one very impressive golf partner: former president Barack Obama.
Coach Cal tweeted about his exciting day, saying "It was the greatest round of golf that you could ever play and all I can say is that he is a really serious golfer! He played well!"
Do you practice golf? Go to CherrywoodGolfClub.com and learn more to become a professional at this sport. Get news about the best products and gear. Learn more tips for you to improve and more.
The Kentucky coach added the duo spent four hours "chatting in the cart." Calipari also posted a few pictures from their day on the links. Take a look: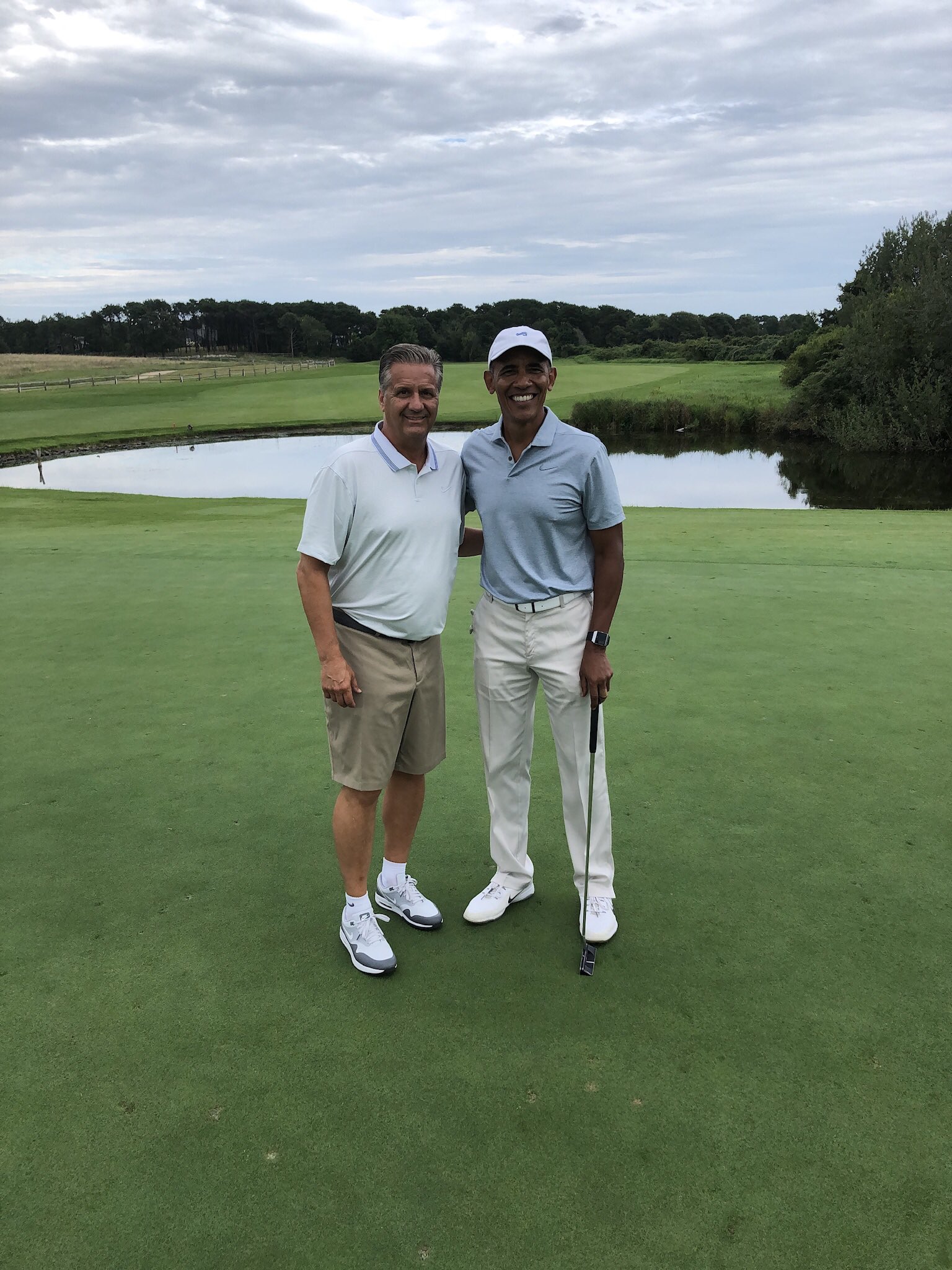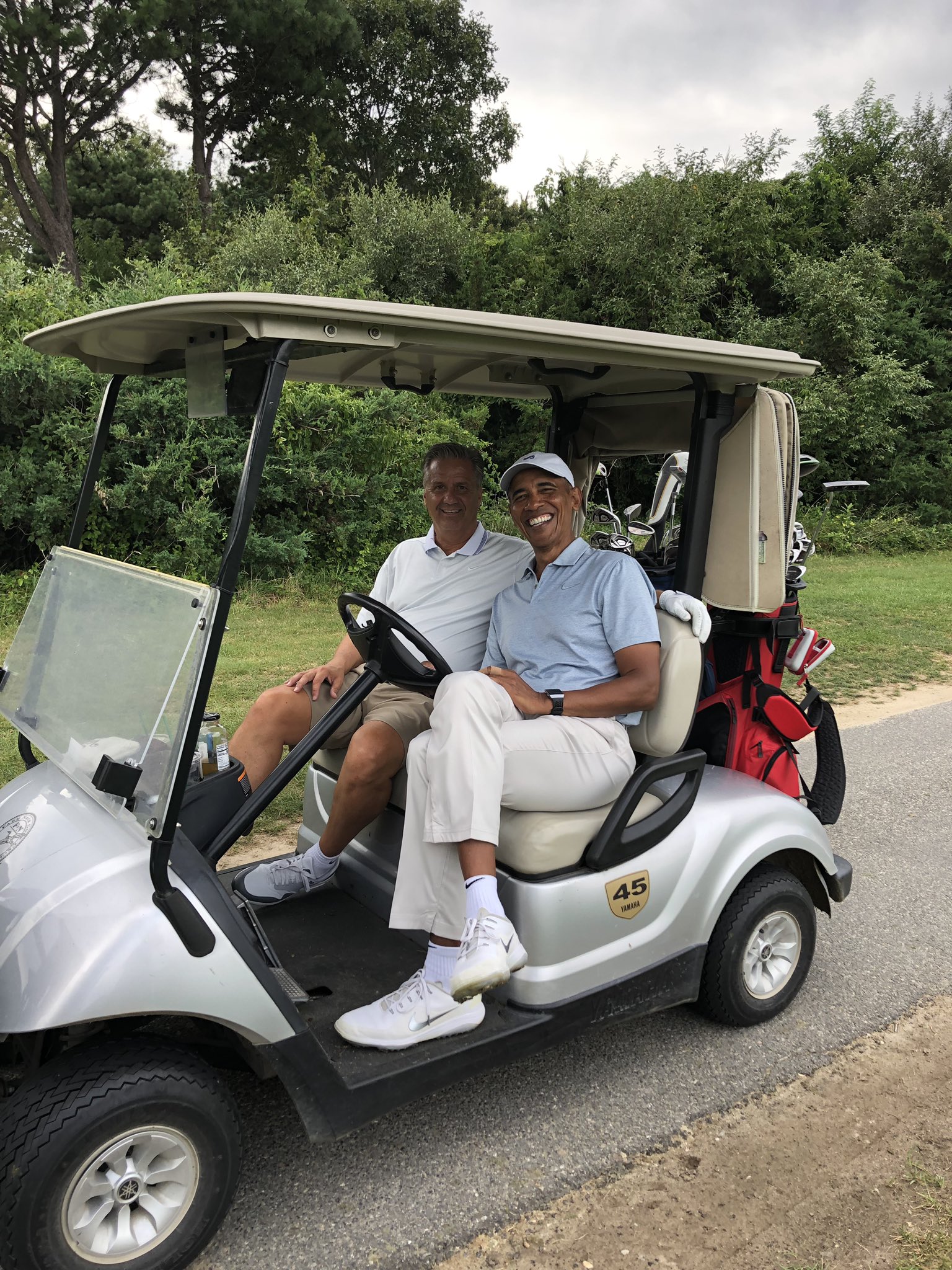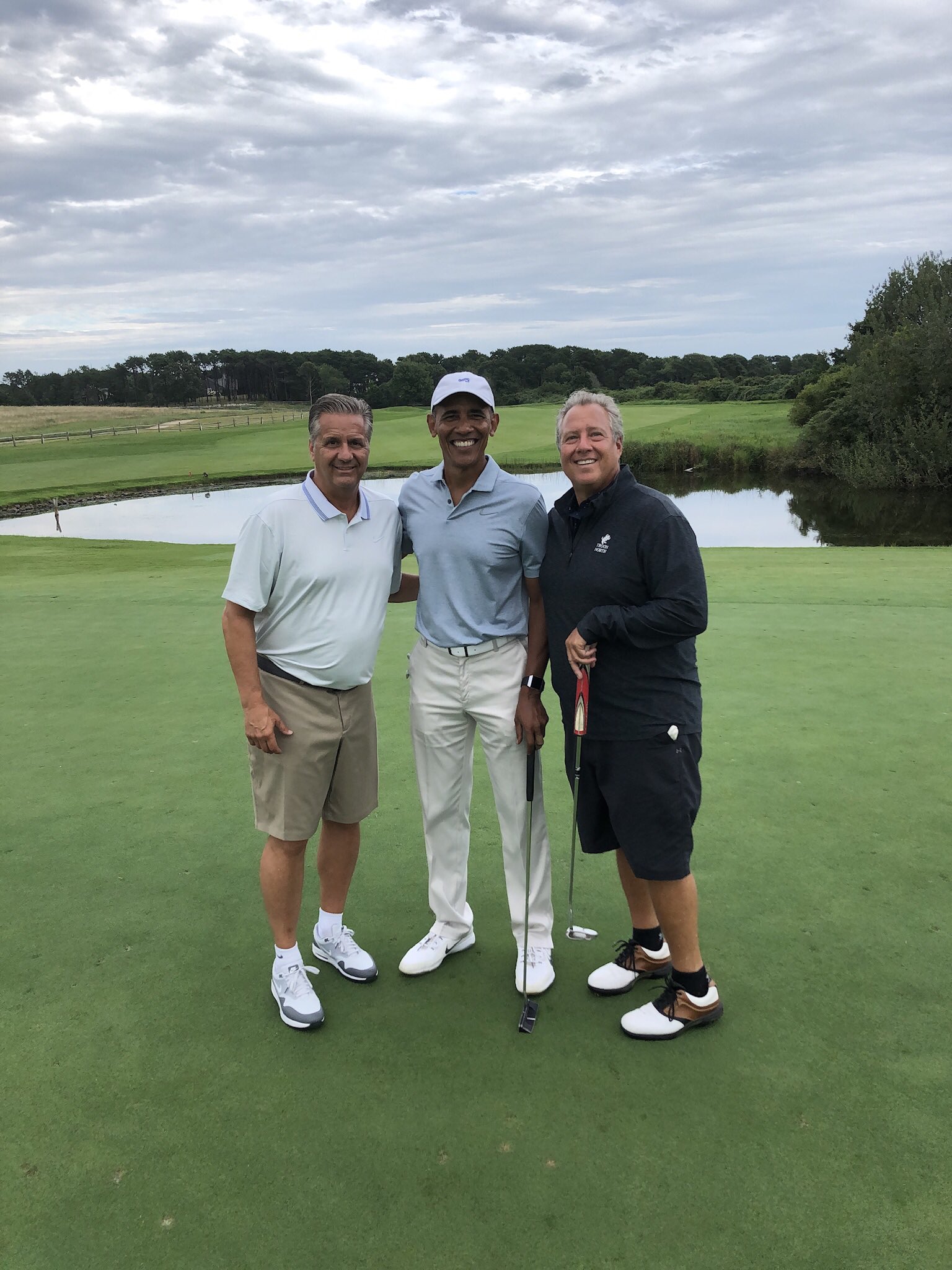 So, who do you think came away with the win? Better yet, what do you think they "chatted" about throughout the day? Oh, to be a fly on the wall…