LISTEN: Today's show from Iowa is an instant classic
If you missed this morning's episode of Kentucky Sports Radio, do yourself a favor and download the podcast right now because it was an all-timer.
In addition to the normal road trip shenanigans, Matt interviewed Christin Powers, a "presidential candidate" who is hoping to get on the ballot in Iowa. The interview was…interesting to say the least; in fact, Matt was almost rendered speechless. Here she is next to Ryan Lemond: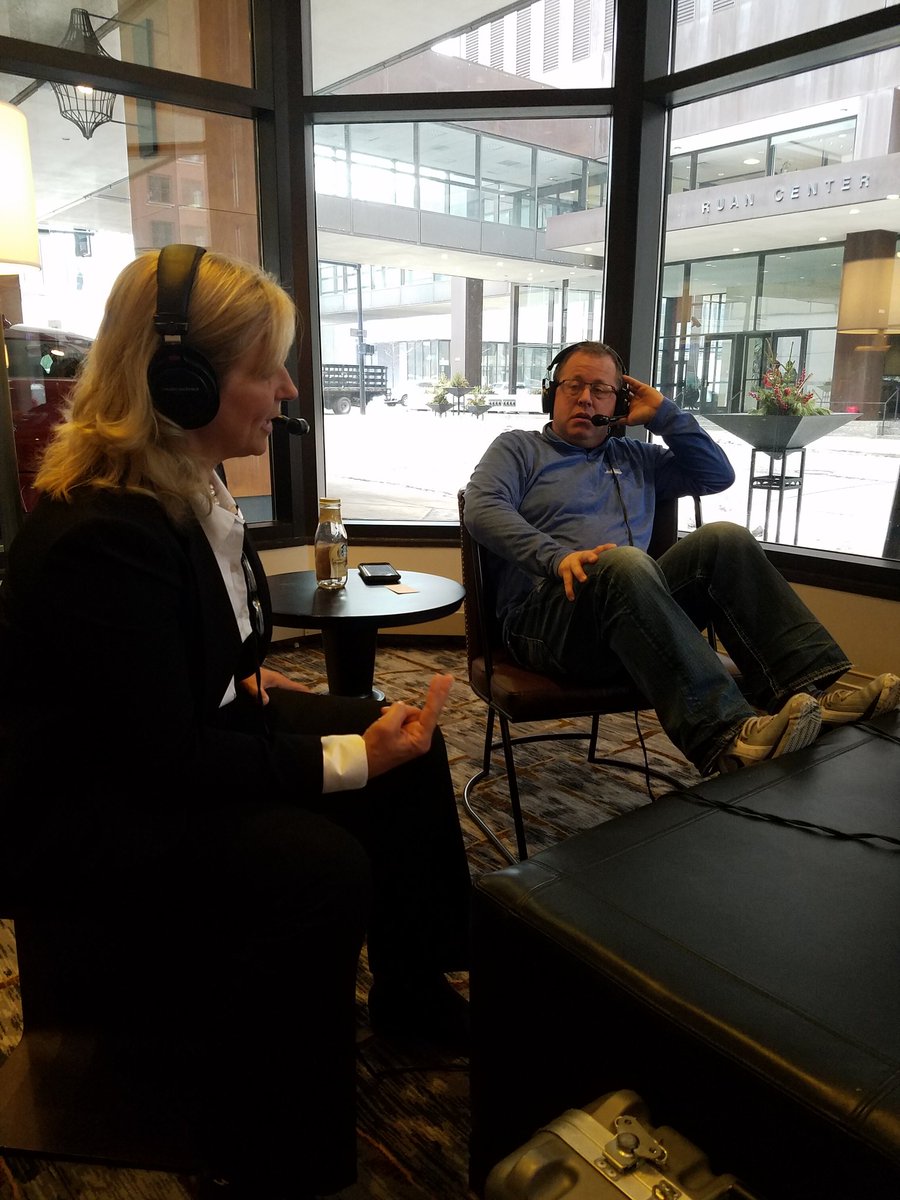 In what is becoming my favorite KSR tradition, Shannon the Dude published his score card for Powers' appearance. If it doesn't get you to listen to the interview, I'm not sure what will.
In case you're scoring at home… here's my score card for Christin Powers. #KSRInvadesIowa pic.twitter.com/1umT5oJyqh

— Shannon The Dude (@ShannonTheDude) January 27, 2020
You can hear the show below:
You can also hear more tales from Iowa on the "KSR Takes Iowa" daily podcast, which is on the Free Money podcast feed on iTunes or wherever you get your podcasts. Episode One dropped last night.