Listen to the KSR pregame show!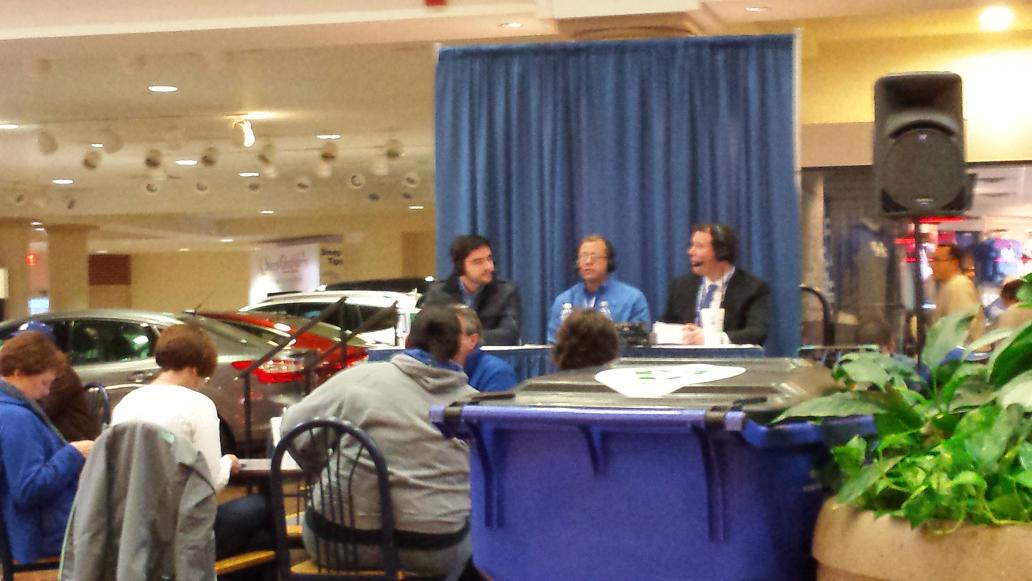 We are LIVE in the Lexington Center food court outside Rupp Arena for one exciting hour of Kentucky Sports Radio pregame action. Tune in to hear what we have to say about the Cats and the Kentucky State Thorobreds, right now on 630 WLAP in Lexington. 98.1 The Bull will carry the second half-hour, beginning at 4 pm.
For those outside Lexington, the show is streaming live on WLAP.com.
Stick around for the Texas Roadhouse Countdown to Tip-Off Pregame Show on the UK Sports Network.  A list of affiliates around the state can be found here or you can listen online here.
Feel free to comment below.