Legends Opening Day: Ten Things To Know
It is Opening Day 2019 at Whitaker Bank Ballpark as your defending SAL champion Lexington Legends host the Delmarva Shorebirds in the first game of the new season. First pitch is scheduled for 7:05 p.m. and the weather is going to be perfect, so get on out there to enjoy all of the fun and excitement.
Here are ten things you need to know:
1. The first 1,000 fans will receive a ring.
Be one of the first thousand fans through the door tonight and receive this replica 2018 South Atlantic League championship ring.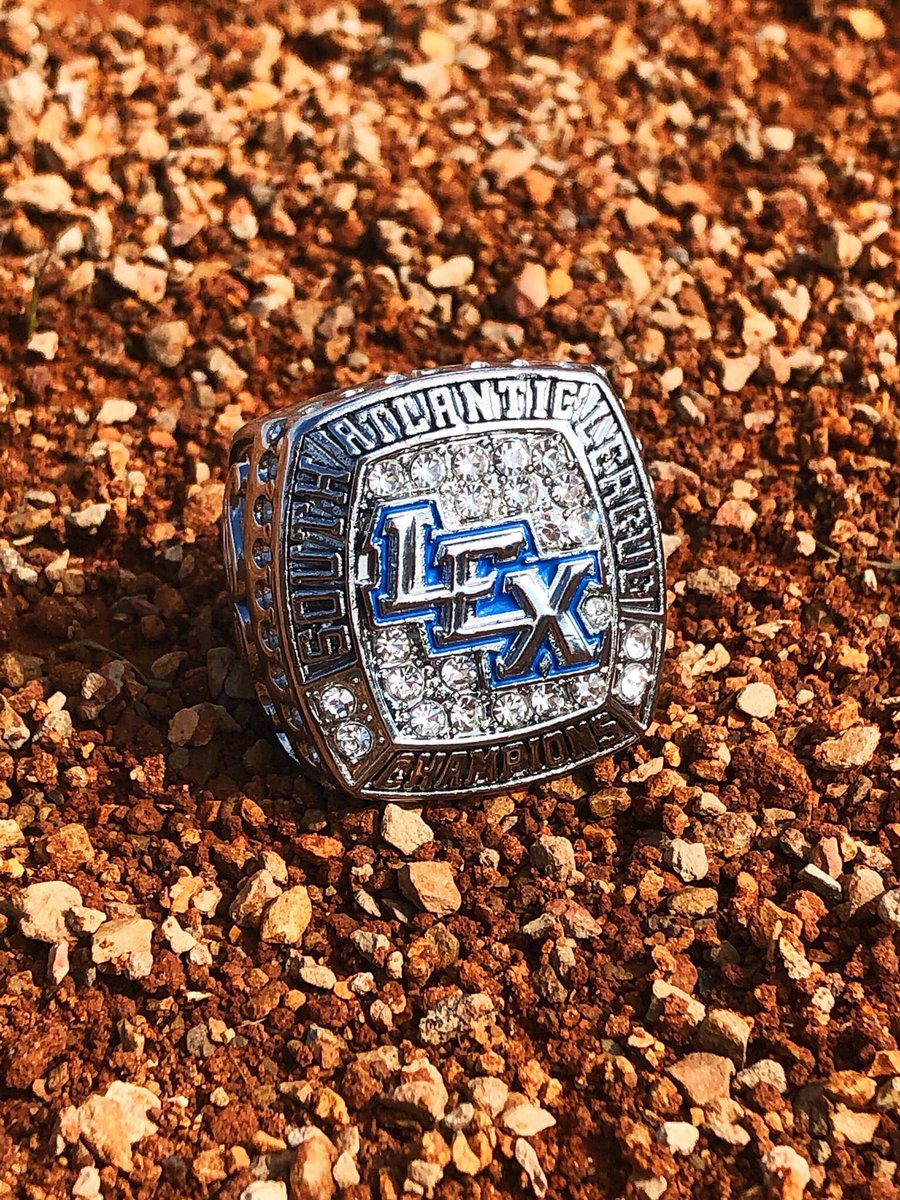 The Legends won the SAL last season for the first time since 2001.
2. Former UK linebacker Josh Forrest to throw out the first pitch.
Arrive early to watch Forrest throw out the first pitch. Hopefully he will keep it inside the park, unlike the time he chucked a football into the stands after taking an interception to the house against Louisville.
Forrest is currently an NFL free agent.
3. Marlana VanHoose will sing the national anthem.
You know it's a big event when Marlana VanHoose is on the mic for the Star Spangled Banner.
4. The new food items look good.
Eat dinner at the park! The new menu includes Kentucky Hot Brown Egg Rolls, a BBQ Champions Burger on Texas Toast, the Leyendas Dog and a Pizza Burger.
? food items got us like ?

Taste test our Kentucky Hot Brown Egg Rolls w/ Wine Cheese, Champions Burger w/ BBQ & Onion Rings on Texas Toast, Leyendas Dog, Pizza Burger & more this season! ???

?: https://t.co/KDJos02xFQ pic.twitter.com/i3ebwidqbn

— ? Lexington Legends (@LexingtonLegend) April 3, 2019
I plan to try all four because the diet doesn't start until Monday.
5. It's Thirsty Thursday!
If having an ice cold beer at a baseball game is your thing, tonight is a great night to go because it will cost you only one American dollar for a draft beer.
6. Bring your dog(s).
Tonight's game is also the first Bark In The Park, so bring your pup for a $2 donation to a local animal shelter.
7. Fireworks after the game.
Stick around through the last out to watch the post-game fireworks show, considered the "BIGGEST AND BADDEST" fireworks show around, according to the Legends schedule.
8. There is a new manager in town.
Former Legends infielder Brooks Conrad is back in Lexington to manage the Legends this season. Conrad spent six years in the MLB with the Oakland Athletics (2008), Atlanta Braves (2009-2011), Toronto Blue Jays (2012), Milwaukee Brewers (2012), Tampa Bay Rays (2012) and the San Diego Padres (2014).
It is Conrad's second year managing in the Kansas City Royals organization. Last year he managed the Burlington Royals, a Rookie-level team in the Appalachian League.
9. A former Wildcat pitcher joined the team.
Former UK pitcher Zach Haake will pitch for the Legends this season. A sixth-round MLB draft pick last summer, Haake struck out 36 batters in 34 innings for the Wildcats in 2018. Injuries kept him from doing more in his junior season, but he was still the fourth of a UK school-record 13 players selected.
10. Tickets still available.
If everything I just told you sounds like fun, you can still get tickets. Click here to see what all is available.
On Opening Day 4/4, new Legends are born. ???? #ChampsAreBack #LexPlayBall

?: https://t.co/KDJos02xFQ pic.twitter.com/I0OpO23FPd

— ? Lexington Legends (@LexingtonLegend) March 23, 2019
See you there!