KSR's top 10 tweets of the day
It's time again for KSR's Top Tweets of the day. You can participate by using hashtags such as #BBN #KSR #KSRTop10 or just by simply tweeting @KYsportsradio. We will focus most of our attention on Kentucky sports-centric tweets but, as usual, there are no limits to our madness.
#10 Not Jerry Tipton
Calipari tells ESPN "I would not take the Lakers job." ESPN headline: "CALIPARI DOESN'T DENY INTEREST IN KNICKS JOB."

— Not Jerry Tipton (@NotJerryTipton) April 15, 2014

#ESPNlogic
#9 Keith Farmer
Wait. Did Coach Cal just ask the Media to "buy" tickets to the NCAA Tournament? And eat popcorn and Diet Coke? Hmm…

— Keith Farmer (@LEX18KFarmer) April 15, 2014

Well there goes a fourth of the average salary a sports journalist makes. Someone seems bitter.
#8 Matt Norlander
The ladder seems especially inspired by the fresh start. RT @CalMensBBall Coach Martin addressed his team moments ago pic.twitter.com/VwNK0CWLE0

— Matt Norlander (@MattNorlander) April 15, 2014

Good luck blocking a shot off that ladder.
#7 Brandon Walker
A guy with "sources close to the program" came in to pay his bill today and told me the twins are coming back. I hope he's right. #BBN

— Brandon Walker (@walk_35) April 15, 2014

Someone needs to put a muzzle on Ryan before he blabs everything!
#6 John Robic's Hair
Look how much I've helped Lexington w/ Hair since I arrived Poor @KySportsRadio didn't have a clue until I came along pic.twitter.com/RirRvC47JH

— John Robic's Hair (@JohnRobicsHair) April 15, 2014

That lady is so offended by Matt's bangs.
#5 Seth Davis
Cuonzo Martin fired his fans.

— Seth Davis (@SethDavisHoops) April 15, 2014

I can't wait to see what they write on their rock about this.
#4 Bob Littral
@KySportsRadio you said o'reilly was void of basketball knowledge. Im sure colbert is so much more basketball savy. (Insert sarcasm)

— Bob Littral (@bmlittral) April 15, 2014

I have one thing to say:
#3 Randall Cobb
I always feel awkward ordering Cobb Salads….

— Randall Cobb (@rcobb18) April 15, 2014

You know what they say….you are what you eat.
#2 Eric Bledsoe
Yo mama RT @MEdwardsILP: @EBled2 YOU'RE THE WORST PLAYER IN THE NBA

— Eric Bledsoe (@EBled2) April 15, 2014

OHHHHH. BURNNNNNNNNN.
#1 Łukasz Obrzut
Wildcats while making these NBA decisions, trust your intuition! It's just like going fishing! #BBN pic.twitter.com/9b5qdQDwQk

— Łukasz Obrzut (@lukasz_obrzut) April 15, 2014

Welp. You've reached the end of the internet guys. Goodbye.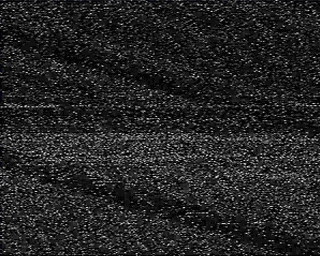 @Sealey_KSR